Angry Birds™ Red Bird & Bad Piggy
DecoSet®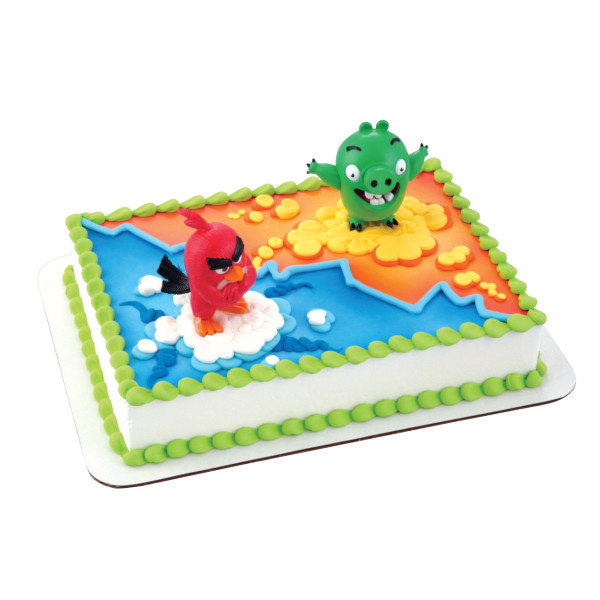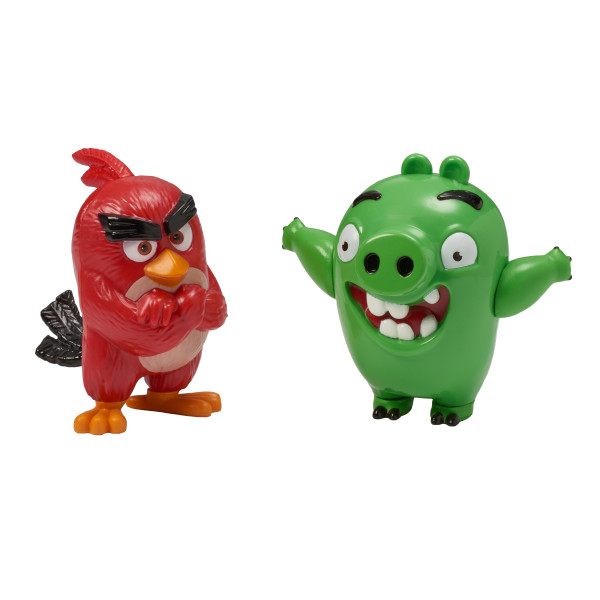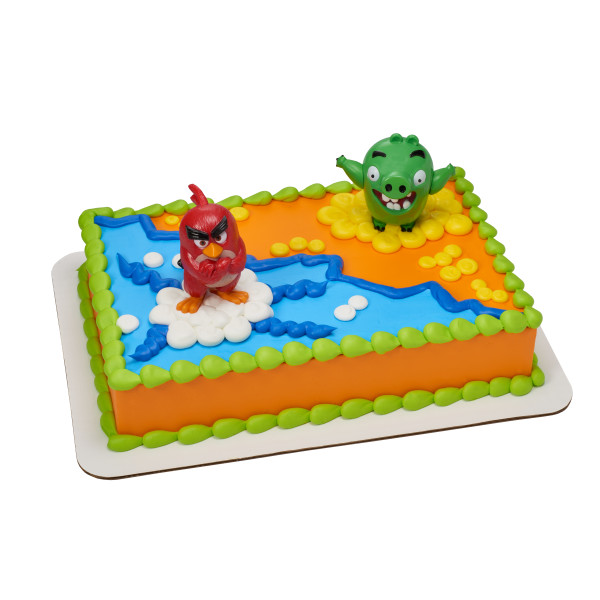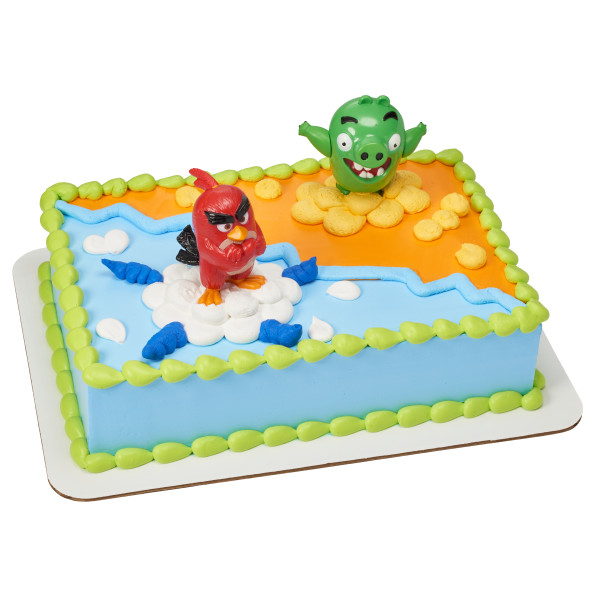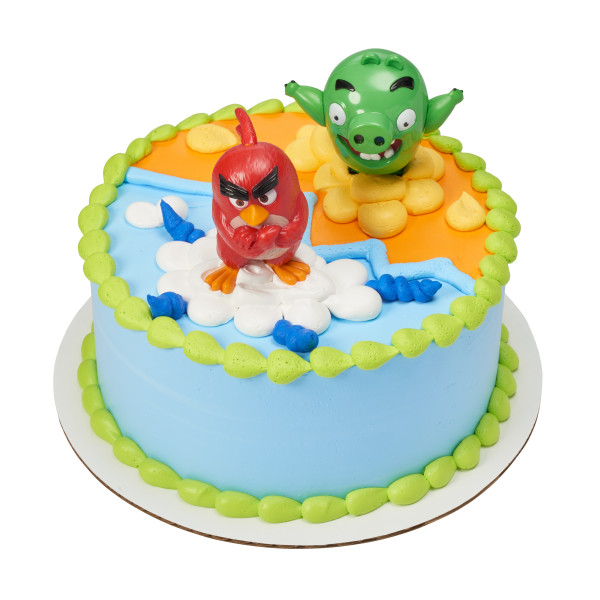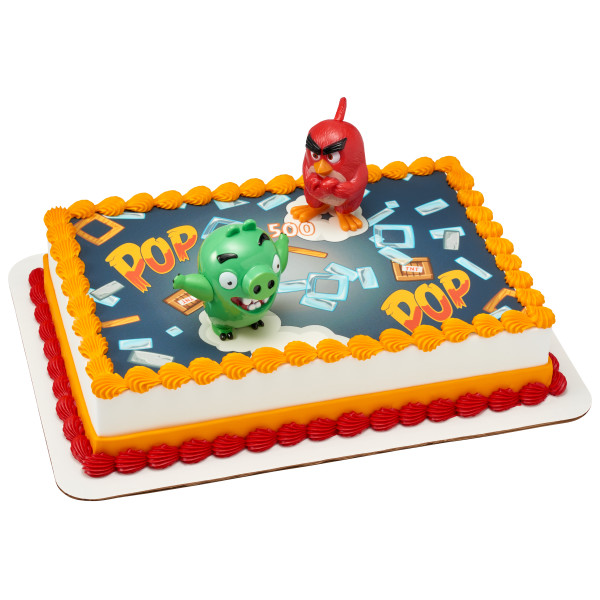 *Note: These support items are free of charge and ship automatically with your first order.
Product Details
The Angry Birds™ are at it again! Help Red Bird and Bad Piggy with their differences. This DecoSet includes two collectible figurines of each character for after party fun. 2-Piece set.
Dimensions:
Red Bird Figurine: 1.8 x 2.4 x 3.05 inches
Bad Piggy Figurine: 2.4 x 2.45 x 3.05 inches
WARNING: CHOKING HAZARD. Small parts. Not for children under 3 years.
ANGRY BIRDS TM & © 2016 Rovio Entertainment Ltd. All Rights Reserved.
Related Items
[#<Spree::Product id: 3624, name: "Angry Birds™ Why So Angry?", description: "The Angry Birds™ are ready to party and these ring...", available_on: "2019-08-18 05:00:00", deleted_at: nil, slug: "angry-birds-why-so-angry-cupcake-rings", meta_description: "", meta_keywords: "angry birds; bad piggie; rings;", tax_category_id: nil, shipping_category_id: 1, created_at: "2017-09-08 06:38:58", updated_at: "2019-08-18 07:18:02", promotionable: true, meta_title: "", discontinue_on: "2020-12-31 06:00:00", product_group_id: nil, photocake_frame_item: false, choking_hazard: false, trademark_short_description: "ANGRY BIRDS TM & © 2016 Rovio Entertainment Ltd. A...", name_2: "Cupcake Rings", new_prenew: nil, avail_to_purchase: true, coming_soon: false, search_sequence_number: 633, coming_soon_date: nil, product_type: "item", display_dimensions: ["RING(RED,GREEN,YELLOW,ORANGE): 1.55 x 1.45 x 0.65 inches"], custom: false, generic: false, no_shipping: false, image_credit_item: false, limited_quantities: false, tax_cloud_tic: "00000">, #<Spree::Product id: 3637, name: "Angry Birds™ Better, Faster, Angrier", description: "Have the Angry Birds™ and a few Bad Piggies join y...", available_on: "2019-08-18 05:00:00", deleted_at: nil, slug: "angry-birds-better-faster-angrier-photocake-image-...", meta_description: nil, meta_keywords: "Angry Birds; red bird; bad piggie;", tax_category_id: nil, shipping_category_id: 1, created_at: "2017-09-08 06:39:00", updated_at: "2019-08-18 07:16:00", promotionable: true, meta_title: nil, discontinue_on: "2020-02-28 06:00:00", product_group_id: nil, photocake_frame_item: true, choking_hazard: false, trademark_short_description: "ANGRY BIRDS TM & © 2016 Rovio Entertainment Ltd. A...", name_2: "PhotoCake® Edible Image® Strips", new_prenew: nil, avail_to_purchase: true, coming_soon: false, search_sequence_number: 6243, coming_soon_date: nil, product_type: "item", display_dimensions: [], custom: false, generic: false, no_shipping: true, image_credit_item: false, limited_quantities: false, tax_cloud_tic: "40030">, #<Spree::Product id: 4787, name: "Angry Birds™ Cuteness Overload", description: "Your Angry Birds Fans will love this fun PhotoCake...", available_on: "2019-08-18 05:00:00", deleted_at: nil, slug: "angry-birds-cuteness-overload-photocake-image", meta_description: nil, meta_keywords: "Angry Birds; cuteness overload; red bird;", tax_category_id: nil, shipping_category_id: 1, created_at: "2017-09-08 06:42:53", updated_at: "2019-08-18 07:20:13", promotionable: true, meta_title: nil, discontinue_on: "2020-12-31 06:00:00", product_group_id: nil, photocake_frame_item: true, choking_hazard: false, trademark_short_description: "ANGRY BIRDS TM & © 2016 Rovio Entertainment Ltd. A...", name_2: "PhotoCake® Edible Image®", new_prenew: nil, avail_to_purchase: true, coming_soon: false, search_sequence_number: 1220, coming_soon_date: nil, product_type: "item", display_dimensions: [], custom: false, generic: false, no_shipping: true, image_credit_item: false, limited_quantities: false, tax_cloud_tic: "31000">, #<Spree::Product id: 7270, name: "Angry Birds™ Boom!", description: "Have the Angry Birds™ and a few Bad Piggies join y...", available_on: "2019-08-18 05:00:00", deleted_at: nil, slug: "angry-birds-boom-photocake-image", meta_description: nil, meta_keywords: "Angry Birds; red bird; bad piggie;", tax_category_id: nil, shipping_category_id: 1, created_at: "2017-09-08 06:51:00", updated_at: "2019-08-18 07:09:06", promotionable: true, meta_title: nil, discontinue_on: "2020-12-31 06:00:00", product_group_id: nil, photocake_frame_item: true, choking_hazard: false, trademark_short_description: "ANGRY BIRDS TM & © 2016 Rovio Entertainment Ltd. A...", name_2: "PhotoCake® Edible Image®", new_prenew: nil, avail_to_purchase: true, coming_soon: false, search_sequence_number: 1219, coming_soon_date: nil, product_type: "item", display_dimensions: [], custom: false, generic: false, no_shipping: true, image_credit_item: false, limited_quantities: false, tax_cloud_tic: "31000">]