Despicable Me 3™ Hula Party
Cake Decorating Instruction Card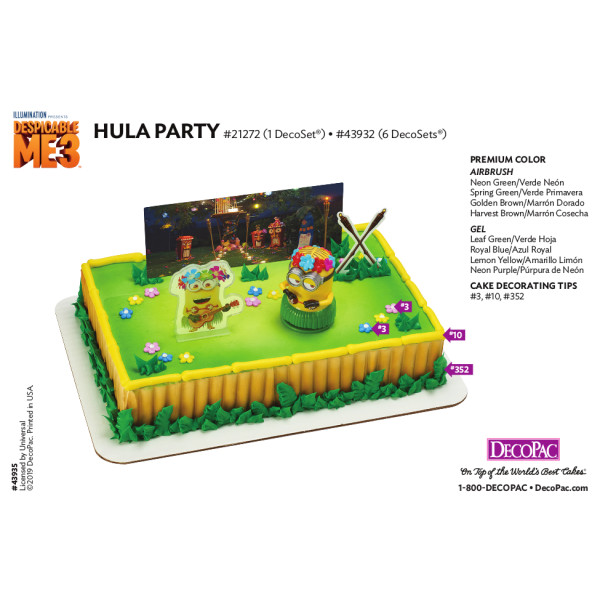 *Note: These support items are free of charge and ship automatically with your first order.
Product Details
Follow the instructions to WOW your customers! This decorating instruction card provides instructions to create this beautiful Despicable Me 3™ Hula Party DecoSet cake design.
Despicable Me 3 is a trademark and copyright of Universal. Licensed by Universal. All Rights Reserved.