Friday Night Speedway
DecoSet®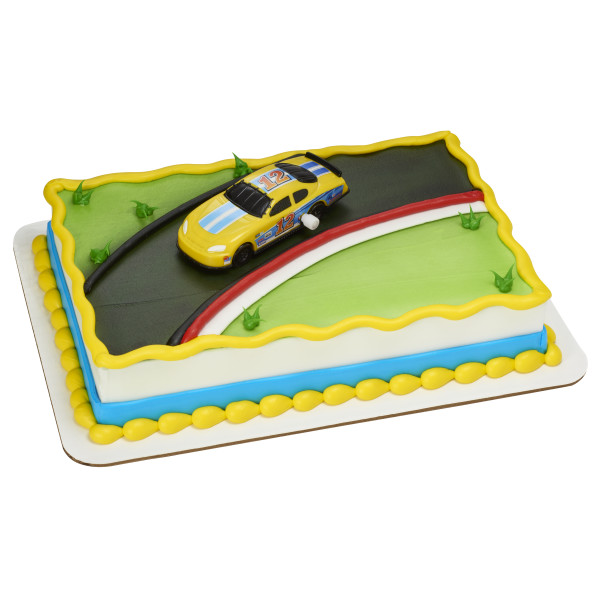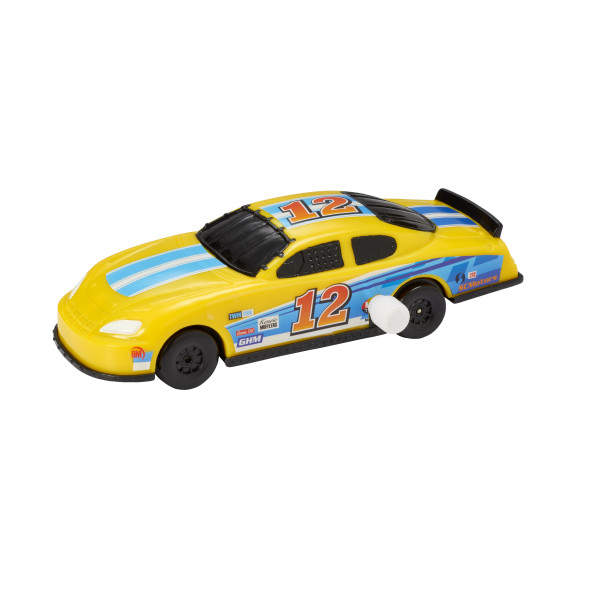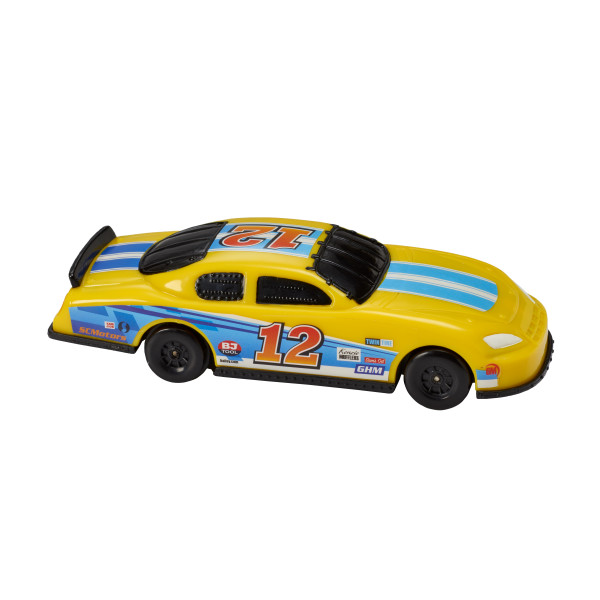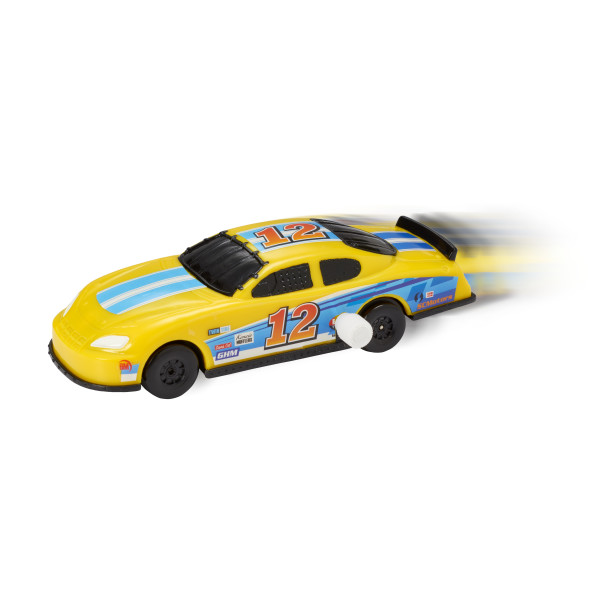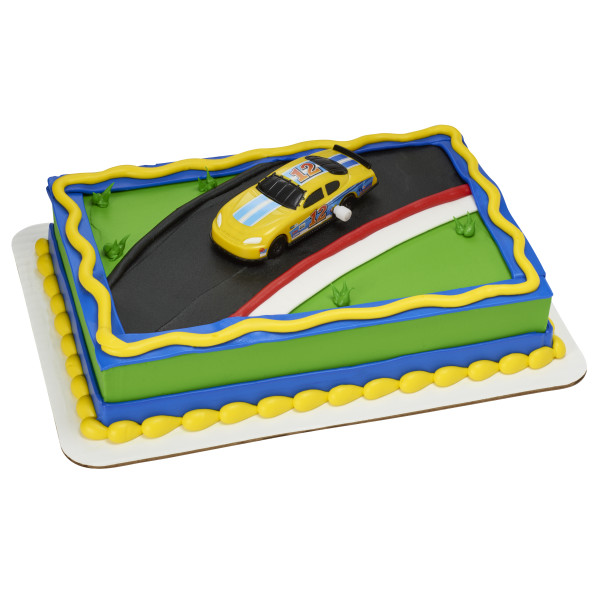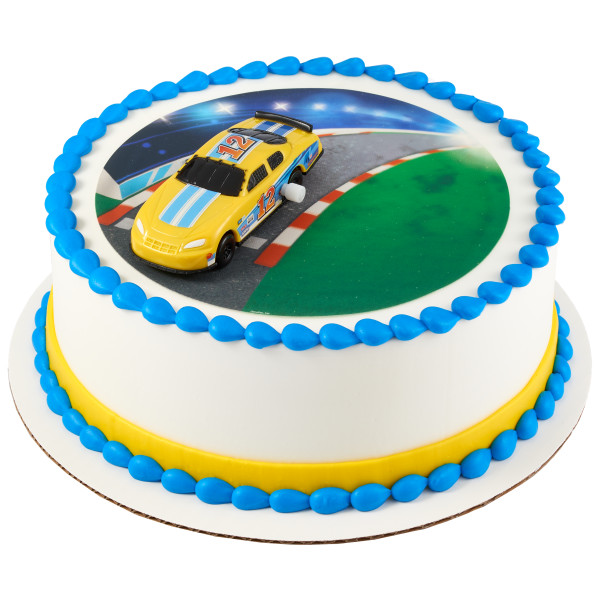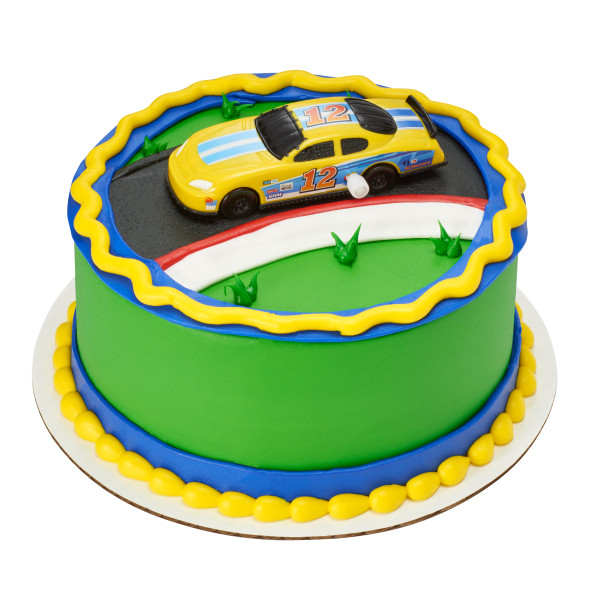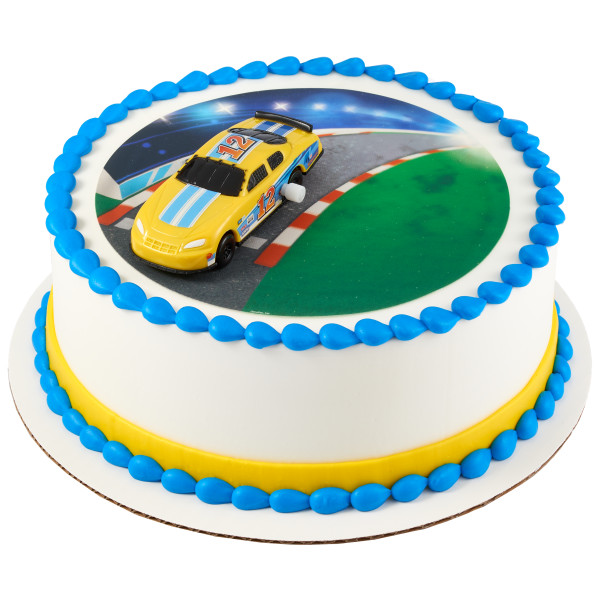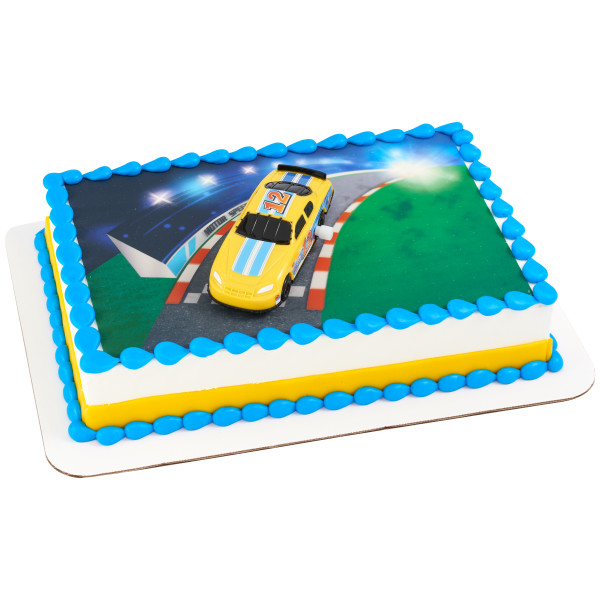 *Note: These support items are free of charge and ship automatically with your first order.
Product Details
ZOOM down the road with this race car. This DecoSet features a wind-up yellow race car for great after party play. 1-Piece set.
Dimensions:
Car: 2.25 x 1.4 x 0.1 inches
WARNING: CHOKING HAZARD. Small parts. Not for children under 3 years.
Related Items
[#<Spree::Product id: 4433, name: "Mini Race Cars Assortment", description: "Take your mark with this explosive mini race cars ...", available_on: "2019-09-24 05:00:00", deleted_at: nil, slug: "mini-race-cars-assortment-dec-ons-decorations", meta_description: nil, meta_keywords: "Mini Race Cars Assortment, Dec-Ons Decorations, ed...", tax_category_id: nil, shipping_category_id: 1, created_at: "2017-09-08 06:41:41", updated_at: "2019-09-24 08:02:18", promotionable: true, meta_title: nil, discontinue_on: "2022-07-31 05:00:00", product_group_id: nil, photocake_frame_item: false, choking_hazard: false, trademark_short_description: "©2016 DecoPac, Inc.", name_2: "Dec-Ons® Decorations", new_prenew: nil, avail_to_purchase: true, coming_soon: false, search_sequence_number: 2831, coming_soon_date: nil, product_type: "item", display_dimensions: ["MINI CAR RED/BLUE: 1.9 x 1.1 x 0.55 inches"], custom: false, generic: true, no_shipping: false, image_credit_item: false, limited_quantities: false, tax_cloud_tic: "40030">, #<Spree::Product id: 4755, name: "Speedway", description: "Give the race fans something to celebrate about wi...", available_on: "2019-09-24 05:00:00", deleted_at: nil, slug: "speedway-cupcake-rings", meta_description: nil, meta_keywords: "speedway; racing; cars; rings;", tax_category_id: nil, shipping_category_id: 1, created_at: "2017-09-08 06:42:47", updated_at: "2019-09-24 07:12:42", promotionable: true, meta_title: nil, discontinue_on: "2022-07-31 05:00:00", product_group_id: nil, photocake_frame_item: false, choking_hazard: false, trademark_short_description: nil, name_2: "Cupcake Rings", new_prenew: nil, avail_to_purchase: true, coming_soon: false, search_sequence_number: 724, coming_soon_date: nil, product_type: "item", display_dimensions: ["Speedway: 1.2 x 1.2 x 0.65 inches"], custom: false, generic: true, no_shipping: false, image_credit_item: false, limited_quantities: false, tax_cloud_tic: "00000">, #<Spree::Product id: 6233, name: "Cars 3 Ahead of the Curve", description: "Ka-Chow! Join Lighting McQueen and Cruz in this fu...", available_on: "2019-09-24 05:00:00", deleted_at: nil, slug: "cars-3-ahead-of-the-curve-decoset-c49a48e6-b44e-42...", meta_description: nil, meta_keywords: "Lightning McQueen; Cars;", tax_category_id: nil, shipping_category_id: 1, created_at: "2017-09-08 06:47:41", updated_at: "2019-09-24 07:36:52", promotionable: true, meta_title: nil, discontinue_on: "2021-01-31 06:00:00", product_group_id: 58, photocake_frame_item: false, choking_hazard: true, trademark_short_description: "©Disney", name_2: "DecoSet®", new_prenew: nil, avail_to_purchase: true, coming_soon: false, search_sequence_number: 774, coming_soon_date: nil, product_type: "item", display_dimensions: ["Lightning McQueen Figurine: 3.45 x 1.75 x 1.2 inches", "Cruz Figurine: 3.35 x 1.6 x 1 inches", "Backgroud Pic: 4.45 x 2.85 x 0.1 inches"], custom: false, generic: false, no_shipping: false, image_credit_item: false, limited_quantities: false, tax_cloud_tic: "00000">, #<Spree::Product id: 7957, name: "Hot Wheels™ Way 2 Fast", description: "Boys and girls that love Hot Wheels™ will apprecia...", available_on: "2019-09-24 05:00:00", deleted_at: nil, slug: "hot-wheels-way-2-fast-cupcake-rings", meta_description: nil, meta_keywords: "hot wheels; rings;", tax_category_id: nil, shipping_category_id: 1, created_at: "2017-09-08 06:53:10", updated_at: "2019-09-24 06:52:19", promotionable: true, meta_title: nil, discontinue_on: "2020-12-31 06:00:00", product_group_id: nil, photocake_frame_item: false, choking_hazard: false, trademark_short_description: "Hot Wheels and associated trademarks and trade dre...", name_2: "Cupcake Rings", new_prenew: nil, avail_to_purchase: true, coming_soon: false, search_sequence_number: 672, coming_soon_date: nil, product_type: "item", display_dimensions: ["Hot Wheels Ring: 1.7 x 1.2 x 0.65 inches"], custom: false, generic: false, no_shipping: false, image_credit_item: false, limited_quantities: false, tax_cloud_tic: "00000">]