Incredibles 2 - We Are Incredible
DecoSet®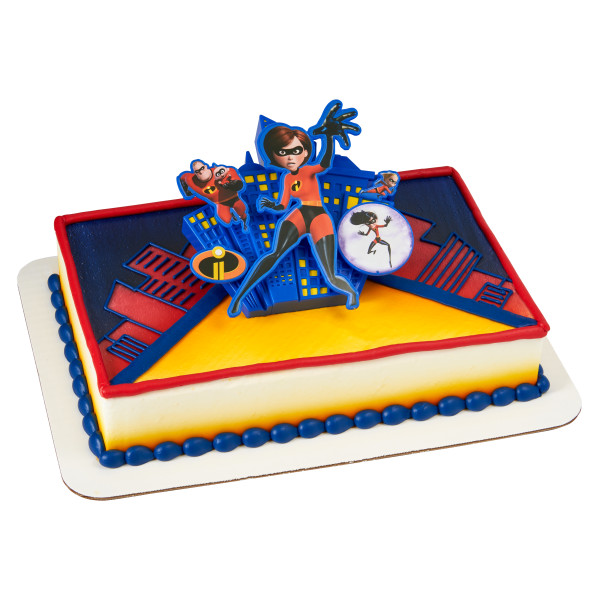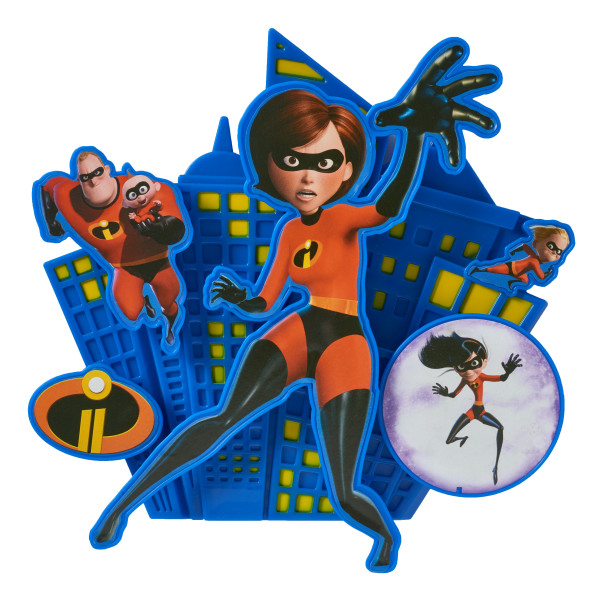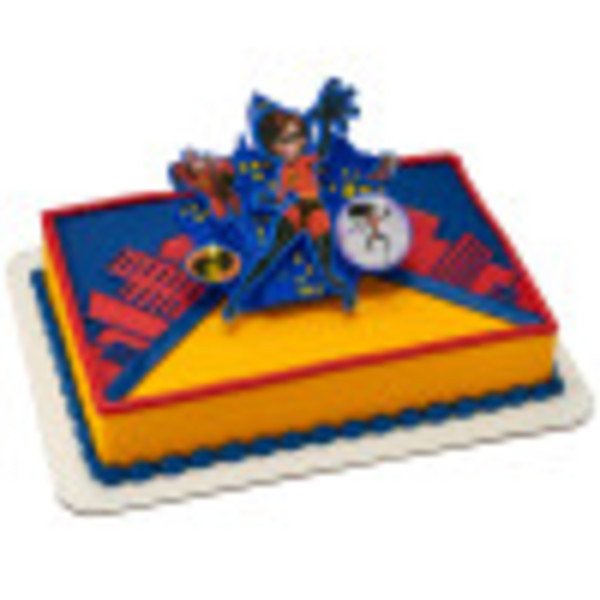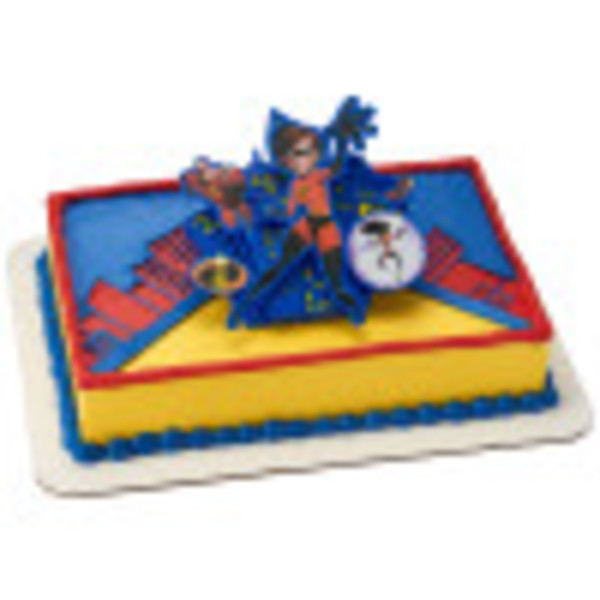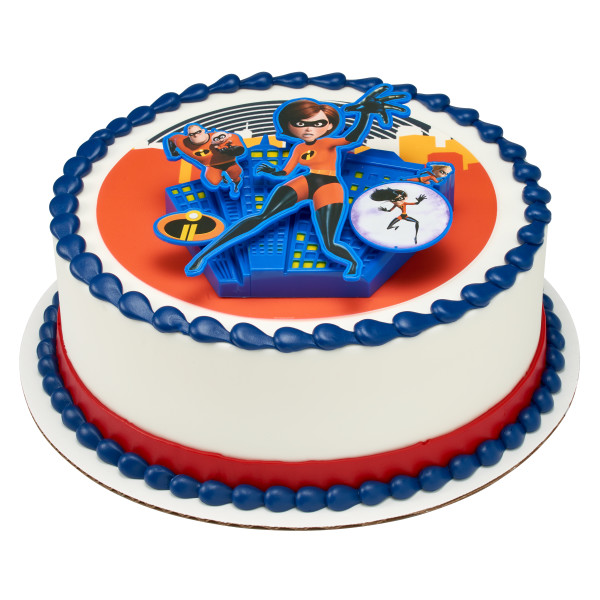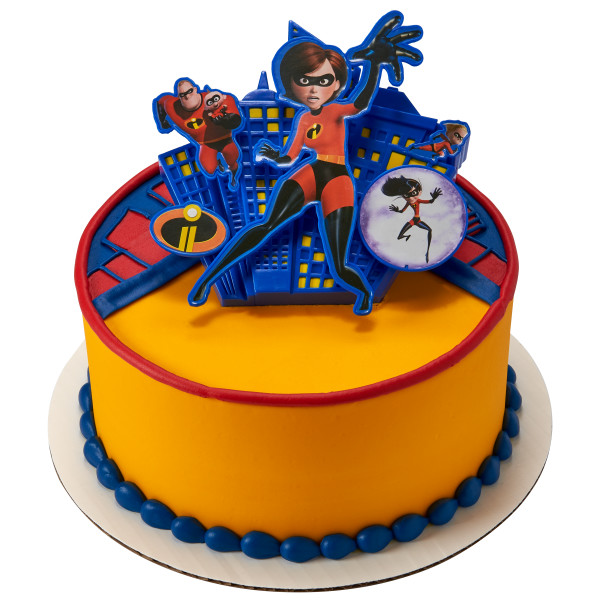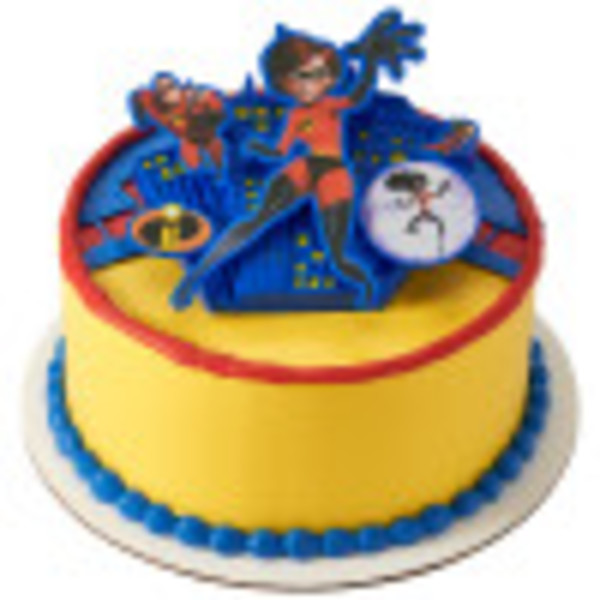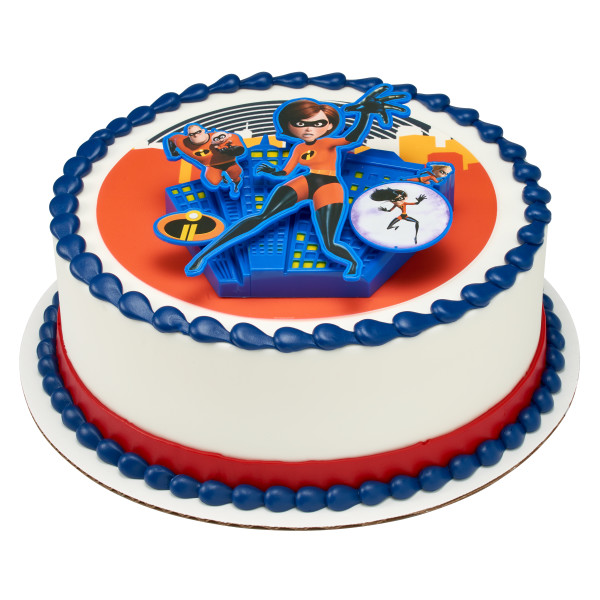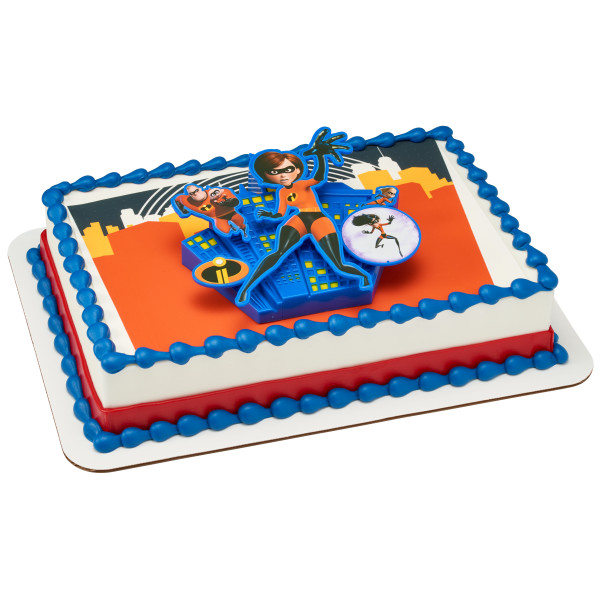 *Note: These support items are free of charge and ship automatically with your first order.
Product Details
Join the Incredibles family as they fight crime! This DecoSet features all the Incredible in a printed Layon. 1-Piece set.
Dimensions:
INCREDIBLES 2 DECOSET: 5.85 x 5.65 x 1.65 inches
WARNING: CHOKING HAZARD. Small parts. Not for children under 3 years.
©Disney
Related Items
[#<Spree::Product id: 8177, name: "Mickey Mouse & Friends Mickey & Minnie Pirate Adve...", description: "Mickey and Minnie are on a pirating adventure. Hel...", available_on: "2019-07-19 05:00:00", deleted_at: nil, slug: "mickey-mouse-friends-mickey-minnie-pirates-decoset", meta_description: "", meta_keywords: "Mickey Mouse; Disney", tax_category_id: nil, shipping_category_id: 1, created_at: "2017-09-08 06:53:53", updated_at: "2019-07-19 15:04:32", promotionable: true, meta_title: "", discontinue_on: "2029-12-31 06:00:00", product_group_id: nil, photocake_frame_item: false, choking_hazard: true, trademark_short_description: "©Disney", name_2: "DecoSet®", new_prenew: nil, avail_to_purchase: true, coming_soon: false, search_sequence_number: 860, coming_soon_date: nil, product_type: "item", display_dimensions: ["MICKEY FIGURE: 3.15 x 1.55 x 1.4 inches", "MINNIE FIGURE: 3.15 x 1.55 x 1.55 inches", "RING: 1.25 x 1.2 x 1.25 inches"], custom: false, generic: false, no_shipping: false, image_credit_item: false, limited_quantities: true, tax_cloud_tic: "00000">, #<Spree::Product id: 10774, name: "Incredibles 2 Family Hero Work", description: "Jump into the action with the Incredibles Family o...", available_on: "2019-07-19 05:00:00", deleted_at: nil, slug: "incredibles-2-family-hero-work", meta_description: nil, meta_keywords: "Incredibles; Disney; birthday;", tax_category_id: nil, shipping_category_id: 1, created_at: "2017-12-15 07:49:33", updated_at: "2019-07-19 09:30:42", promotionable: true, meta_title: nil, discontinue_on: "2020-07-31 05:00:00", product_group_id: nil, photocake_frame_item: true, choking_hazard: false, trademark_short_description: "©Disney", name_2: "PhotoCake® Edible Image® Frame", new_prenew: nil, avail_to_purchase: true, coming_soon: false, search_sequence_number: 2346, coming_soon_date: nil, product_type: "item", display_dimensions: [], custom: false, generic: false, no_shipping: true, image_credit_item: false, limited_quantities: false, tax_cloud_tic: "31000">, #<Spree::Product id: 11194, name: "Monsters, Inc. Mike and Sully", description: "Sully and Mike are ready to collect the laughter a...", available_on: "2019-07-19 05:00:00", deleted_at: nil, slug: "monster-inc-mike-and-sully", meta_description: nil, meta_keywords: "Monsters, Inc.; Disney;", tax_category_id: nil, shipping_category_id: 1, created_at: "2018-03-24 06:51:11", updated_at: "2019-07-19 09:34:32", promotionable: true, meta_title: nil, discontinue_on: "2020-07-31 05:00:00", product_group_id: nil, photocake_frame_item: true, choking_hazard: false, trademark_short_description: "©Disney Enterprises, Inc., and Pixar Animation Stu...", name_2: "PhotoCake® Edible Image®", new_prenew: nil, avail_to_purchase: true, coming_soon: false, search_sequence_number: 1877, coming_soon_date: nil, product_type: "item", display_dimensions: [], custom: false, generic: false, no_shipping: true, image_credit_item: false, limited_quantities: false, tax_cloud_tic: "31000">, #<Spree::Product id: 11456, name: "Incredibles 2 Dynamic Family", description: "The Incredibles are great fun for birthday parties...", available_on: "2019-07-19 05:00:00", deleted_at: nil, slug: "the-incredibles-2-dynamic-family-ring-sticker", meta_description: nil, meta_keywords: "Incredibles; Disney; rings;", tax_category_id: nil, shipping_category_id: 1, created_at: "2018-04-24 07:02:32", updated_at: "2019-07-19 13:55:26", promotionable: true, meta_title: nil, discontinue_on: "2020-07-31 05:00:00", product_group_id: nil, photocake_frame_item: false, choking_hazard: false, trademark_short_description: "©Disney", name_2: "Cupcake Rings", new_prenew: nil, avail_to_purchase: true, coming_soon: false, search_sequence_number: 732, coming_soon_date: nil, product_type: "item", display_dimensions: ["Incredible Rings: 1.65 x 1.5 x 0.95 inches"], custom: false, generic: false, no_shipping: false, image_credit_item: false, limited_quantities: false, tax_cloud_tic: "00000">]