Jurassic World - Fallen Kingdom
DecoSet®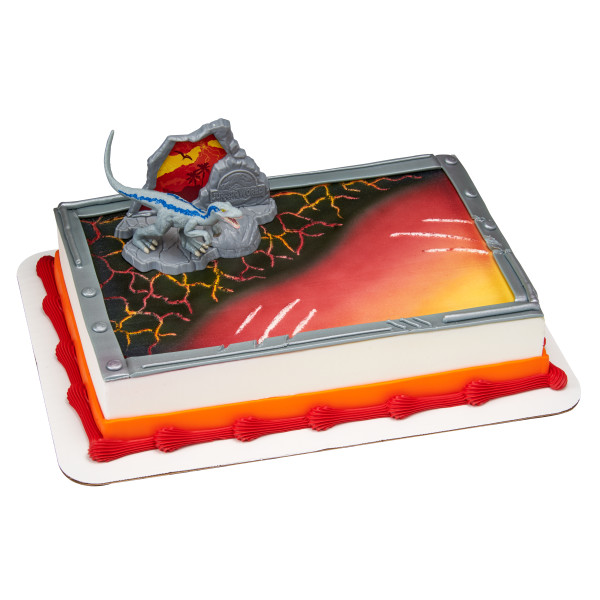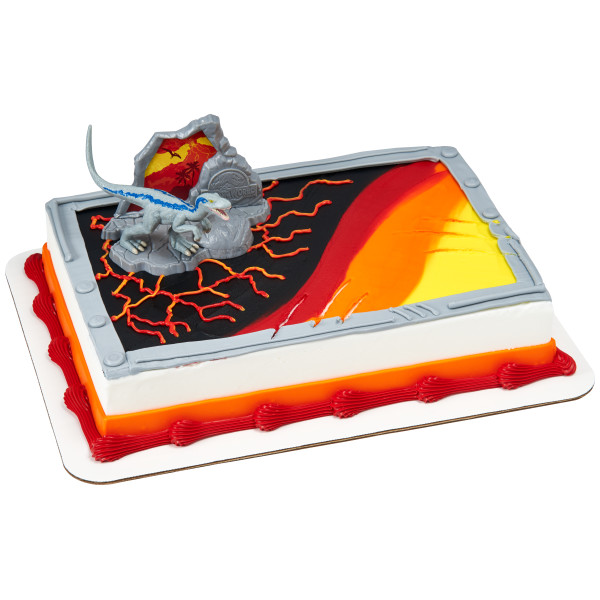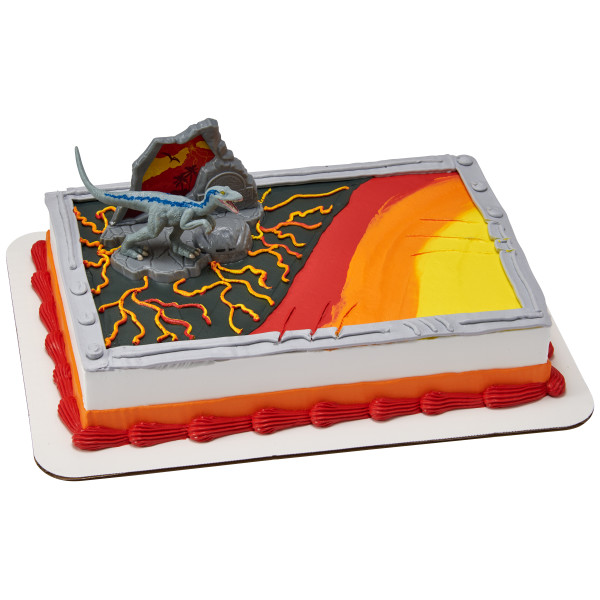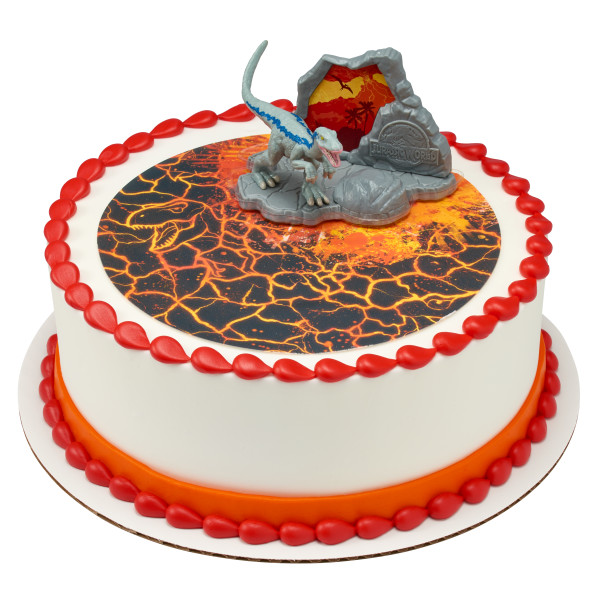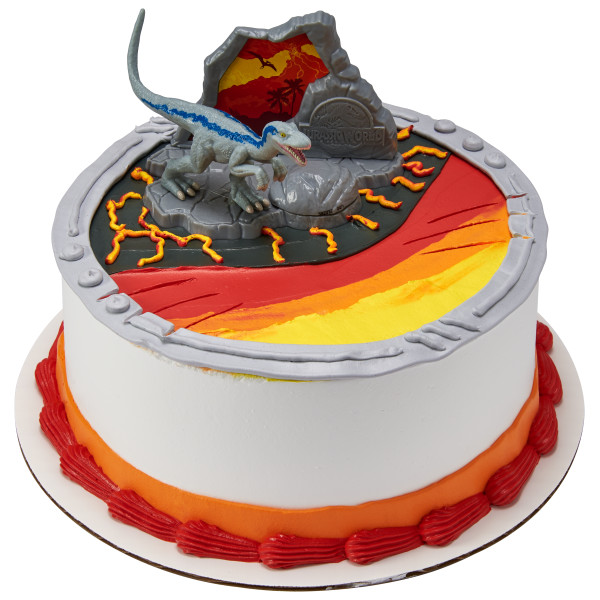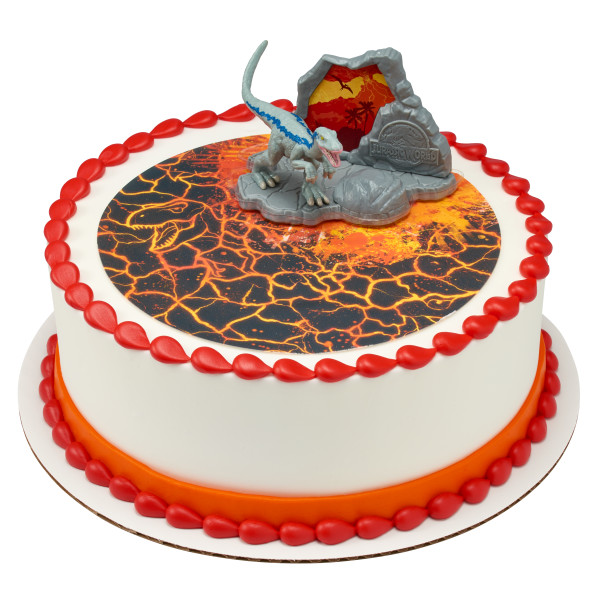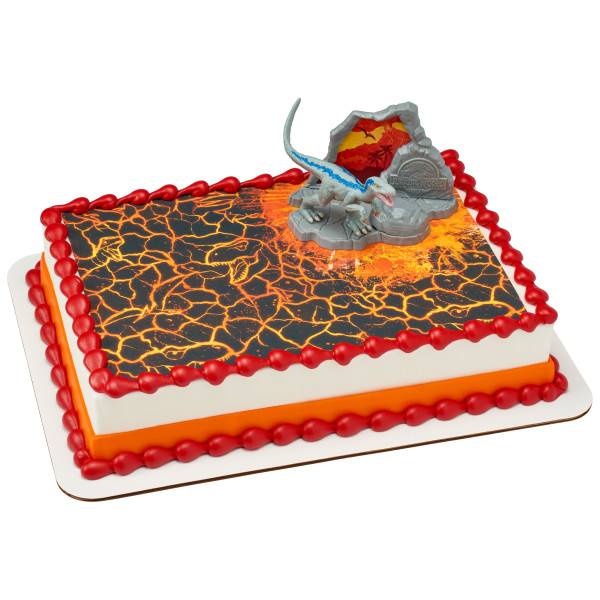 *Note: These support items are free of charge and ship automatically with your first order.
Product Details
Join the Jurassic age with this Jurassic World™ themed DecoSet! Set includes a 3D molded dinosaur with Jurassic World backdrop. 1-Piece set.
WARNING: CHOKING HAZARD. Small parts. Not for children under 3 years.
© UCS LLC and Amblin
Support Materials
Related Items
[#<Spree::Product id: 10766, name: "Jurassic World™ Fallen Kingdom Blue", description: "Experience a part of Jurassic World™ with this fun...", available_on: "2019-10-22 05:00:00", deleted_at: nil, slug: "jurassic-world-2-blue", meta_description: nil, meta_keywords: "Jurassic world; Jurassic park; dinosaurs;", tax_category_id: nil, shipping_category_id: 1, created_at: "2017-12-15 07:44:46", updated_at: "2019-10-22 06:47:45", promotionable: true, meta_title: nil, discontinue_on: "2019-12-31 06:00:00", product_group_id: nil, photocake_frame_item: false, choking_hazard: false, trademark_short_description: "© UCS LLC and Amblin ; Edible Image®, Print-Ons® a...", name_2: "Edible Image®", new_prenew: nil, avail_to_purchase: true, coming_soon: false, search_sequence_number: 2627, coming_soon_date: nil, product_type: "item", display_dimensions: ["JURASSIC EI: 6.95 x 7.2 x 0.1 inches"], custom: false, generic: false, no_shipping: false, image_credit_item: false, limited_quantities: true, tax_cloud_tic: "40030">, #<Spree::Product id: 10777, name: "Jurassic World™ Fallen Kingdom Tracker", description: "Jump into the scene of Jurassic World™ Fallen King...", available_on: "2019-10-22 05:00:00", deleted_at: nil, slug: "jurassic-world-2-tracker", meta_description: nil, meta_keywords: "Jurassic World™; fallen kingdom; dinosaur;", tax_category_id: nil, shipping_category_id: 1, created_at: "2017-12-15 07:51:28", updated_at: "2019-10-22 07:01:19", promotionable: true, meta_title: nil, discontinue_on: "2020-12-31 06:00:00", product_group_id: nil, photocake_frame_item: true, choking_hazard: false, trademark_short_description: "© UCS LLC and Amblin", name_2: "PhotoCake® Edible Image®", new_prenew: nil, avail_to_purchase: true, coming_soon: false, search_sequence_number: 1653, coming_soon_date: nil, product_type: "item", display_dimensions: [], custom: false, generic: false, no_shipping: true, image_credit_item: false, limited_quantities: false, tax_cloud_tic: "31000">, #<Spree::Product id: 10785, name: "Jurassic World™ Fallen Kingdom Molten", description: "Jump into Jurassic World™ with this fun and new Ph...", available_on: "2019-10-22 05:00:00", deleted_at: nil, slug: "jurassic-world-2-molten", meta_description: nil, meta_keywords: "Jurassic World™; fallen kingdom; dinosaur;", tax_category_id: nil, shipping_category_id: 1, created_at: "2017-12-15 07:54:36", updated_at: "2019-10-22 07:05:28", promotionable: true, meta_title: nil, discontinue_on: "2020-12-31 06:00:00", product_group_id: nil, photocake_frame_item: true, choking_hazard: false, trademark_short_description: "© UCS LLC and Amblin", name_2: "PhotoCake® Edible Image®", new_prenew: nil, avail_to_purchase: true, coming_soon: false, search_sequence_number: 1650, coming_soon_date: nil, product_type: "item", display_dimensions: [], custom: false, generic: false, no_shipping: true, image_credit_item: false, limited_quantities: false, tax_cloud_tic: "31000">, #<Spree::Product id: 11440, name: "Jurassic World™ Fallen Kingdom They Were Here Firs...", description: "Dinosaur lovers will enjoy seeing these Jurassic W...", available_on: "2019-10-22 05:00:00", deleted_at: nil, slug: "jurassic-world-2-they-were-here-first-ring-sticker", meta_description: "", meta_keywords: "dinosaur; Jurassic; rings;", tax_category_id: nil, shipping_category_id: 1, created_at: "2018-04-17 07:14:11", updated_at: "2019-10-23 00:22:40", promotionable: true, meta_title: "", discontinue_on: "2019-12-31 06:00:00", product_group_id: nil, photocake_frame_item: false, choking_hazard: false, trademark_short_description: "© UCS LLC and Amblin", name_2: "Cupcake Rings", new_prenew: nil, avail_to_purchase: true, coming_soon: false, search_sequence_number: 1015, coming_soon_date: nil, product_type: "item", display_dimensions: [], custom: false, generic: false, no_shipping: false, image_credit_item: false, limited_quantities: true, tax_cloud_tic: "00000">]