Mickey Mouse & Friends Mickey & Minnie Pirate Adventure
DecoSet®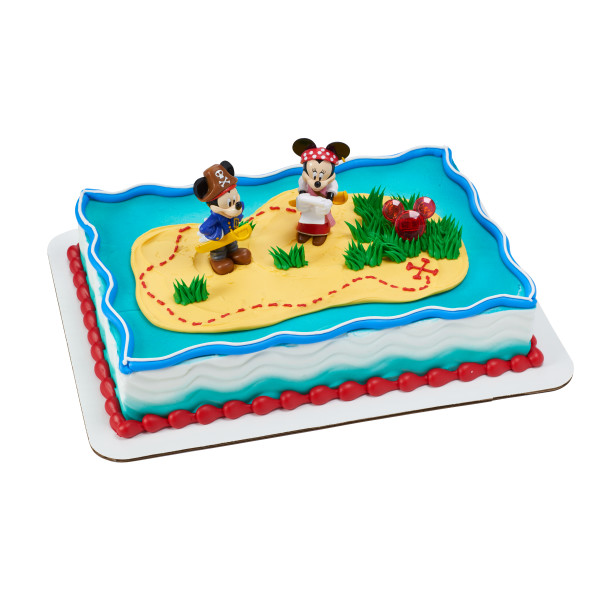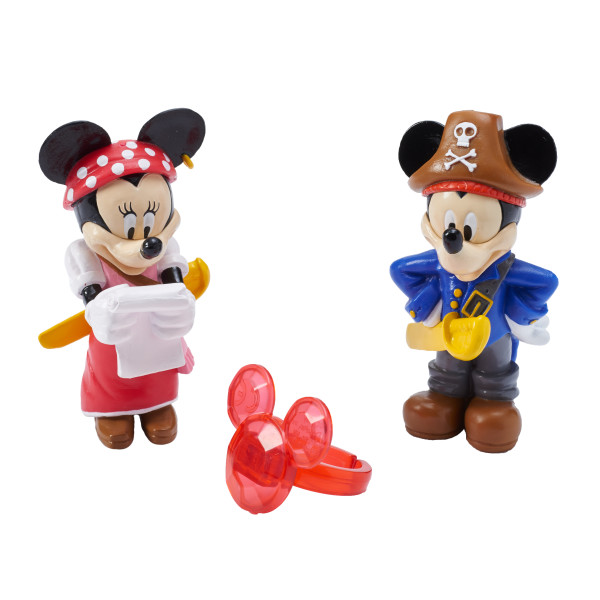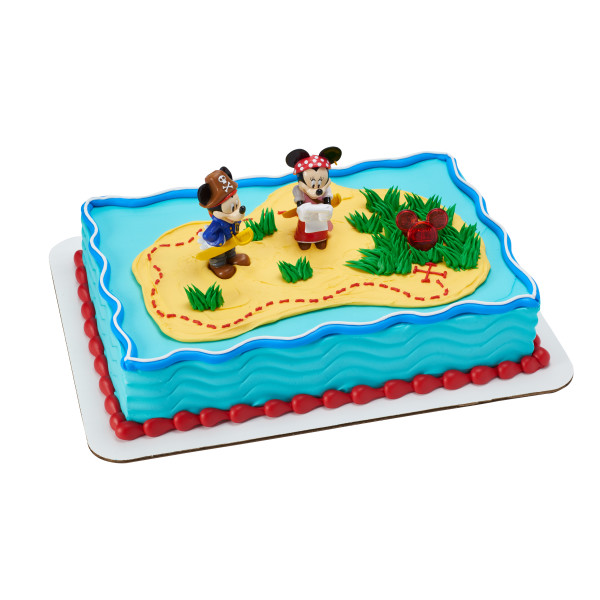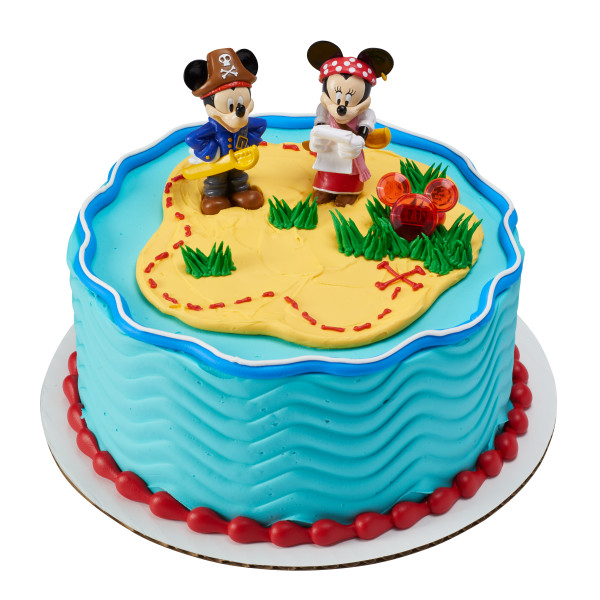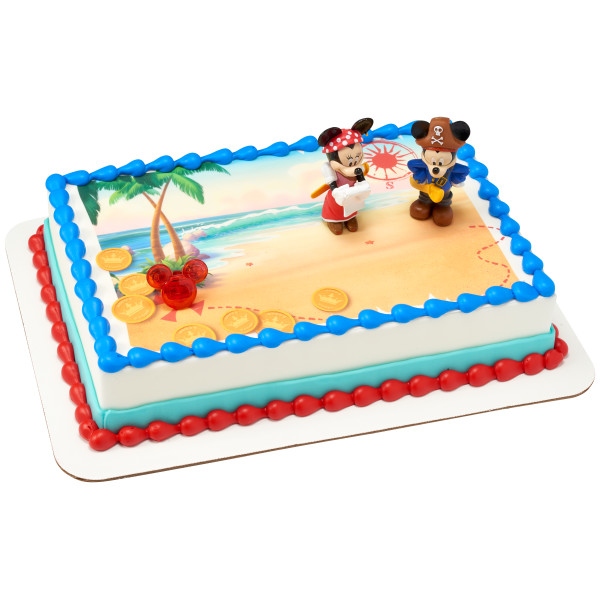 *Note: These support items are free of charge and ship automatically with your first order.
Product Details
Mickey and Minnie are on a pirating adventure. Help them find the hidden gem ring! This DecoSet includes Mickey figurine, Minnie figurine and Mickey head gem ring. 3-Piece set.
Dimensions:
MICKEY FIGURE: 3.15 x 1.55 x 1.4 inches
MINNIE FIGURE: 3.15 x 1.55 x 1.55 inches
RING: 1.25 x 1.2 x 1.25 inches
WARNING: CHOKING HAZARD. Small parts. Not for children under 3 years.
©Disney
Related Items
[#<Spree::Product id: 2392, name: "Mickey Mouse & Friends Cafe Minnie", description: "A favorite classic couple Mickey Mouse & Minnie Mo...", available_on: "2019-09-15 05:00:00", deleted_at: nil, slug: "mickey-friends-cafe-minnie-photocake-image", meta_description: nil, meta_keywords: "Mickey Mouse; Disney", tax_category_id: nil, shipping_category_id: 1, created_at: "2017-09-08 06:35:18", updated_at: "2019-09-15 07:04:07", promotionable: true, meta_title: nil, discontinue_on: "2020-07-31 05:00:00", product_group_id: nil, photocake_frame_item: true, choking_hazard: false, trademark_short_description: "©Disney", name_2: "PhotoCake® Edible Image®", new_prenew: nil, avail_to_purchase: true, coming_soon: false, search_sequence_number: 1875, coming_soon_date: nil, product_type: "item", display_dimensions: [], custom: false, generic: false, no_shipping: true, image_credit_item: false, limited_quantities: false, tax_cloud_tic: "31000">, #<Spree::Product id: 8127, name: "Mickey Mouse & Friends Mickey Shorts", description: "Let your imagination soar with this classic Mickey...", available_on: "2019-09-15 05:00:00", deleted_at: nil, slug: "mickey-friends-mickey-shorts-photocake-image-strip...", meta_description: nil, meta_keywords: "Mickey Mouse; Disney", tax_category_id: nil, shipping_category_id: 1, created_at: "2017-09-08 06:53:44", updated_at: "2019-09-15 07:12:39", promotionable: true, meta_title: nil, discontinue_on: "2021-01-31 06:00:00", product_group_id: nil, photocake_frame_item: true, choking_hazard: false, trademark_short_description: "©Disney", name_2: "PhotoCake® Edible Image® Strips", new_prenew: nil, avail_to_purchase: true, coming_soon: false, search_sequence_number: 6397, coming_soon_date: nil, product_type: "item", display_dimensions: [], custom: false, generic: false, no_shipping: true, image_credit_item: false, limited_quantities: false, tax_cloud_tic: "40030">]