Monster High™ Best Beasties
DecoSet®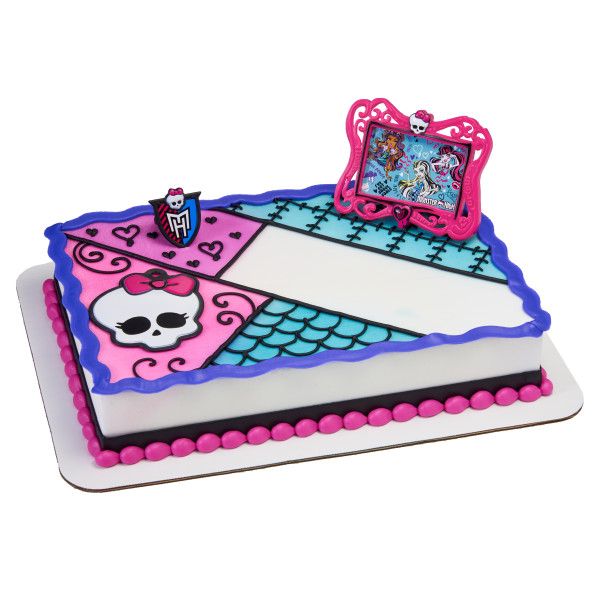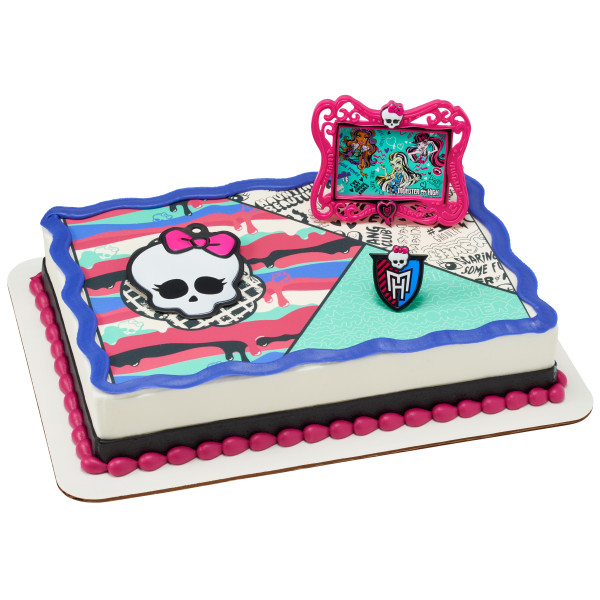 *Note: These support items are free of charge and ship automatically with your first order.
Product Details
Go to school with Monster High™! This DecoSet features Monster High Skullette, friends fame and ring. 3-Piece set.
WARNING: CHOKING HAZARD. Small parts. Not for children under 3 years.
MONSTER HIGH and all associated trademarks are owned by and used under license from Mattel, Inc. ©2016 Mattel, Inc. All Rights Reserved.
Related Items
[#<Spree::Product id: 2057, name: "Monster High™ Celebration Screams", description: "Finish off the ghoulish look with these Monster Hi...", available_on: "2019-09-19 05:00:00", deleted_at: nil, slug: "monster-high-celebration-screams-photocake-image-s...", meta_description: nil, meta_keywords: "Monster High; Birthday;", tax_category_id: nil, shipping_category_id: 1, created_at: "2017-09-08 06:34:13", updated_at: "2019-09-19 07:01:17", promotionable: true, meta_title: nil, discontinue_on: "2020-08-31 05:00:00", product_group_id: nil, photocake_frame_item: true, choking_hazard: false, trademark_short_description: "MONSTER HIGH and all associated trademarks are own...", name_2: "PhotoCake® Edible Image® Strips", new_prenew: nil, avail_to_purchase: true, coming_soon: false, search_sequence_number: 6404, coming_soon_date: nil, product_type: "item", display_dimensions: [], custom: false, generic: false, no_shipping: true, image_credit_item: false, limited_quantities: false, tax_cloud_tic: "40030">, #<Spree::Product id: 2276, name: "Monster High™ Ghoulfriends", description: "All the Ghoul-friends will have a scary good time ...", available_on: "2019-09-19 05:00:00", deleted_at: nil, slug: "monster-high-ghoulfriends-cupcake-rings", meta_description: nil, meta_keywords: "Monster High; rings; ghoulfriends;", tax_category_id: nil, shipping_category_id: 1, created_at: "2017-09-08 06:34:56", updated_at: "2019-09-19 06:46:00", promotionable: true, meta_title: nil, discontinue_on: "2029-12-31 06:00:00", product_group_id: nil, photocake_frame_item: false, choking_hazard: false, trademark_short_description: "MONSTER HIGH and all associated trademarks are own...", name_2: "Cupcake Rings", new_prenew: nil, avail_to_purchase: true, coming_soon: false, search_sequence_number: 681, coming_soon_date: nil, product_type: "item", display_dimensions: ["BLACK RING(4 STICKERS): 1.6 x 1.35 x 0.85 inches"], custom: false, generic: false, no_shipping: false, image_credit_item: false, limited_quantities: true, tax_cloud_tic: "00000">, #<Spree::Product id: 4034, name: "Monster High™ Scary Cute", description: "This PhotoCake Edible Image® Frame is perfect for ...", available_on: "2019-09-19 05:00:00", deleted_at: nil, slug: "monster-high-scary-cute-photocake-frame", meta_description: nil, meta_keywords: "Monster High; Birthday;", tax_category_id: nil, shipping_category_id: 1, created_at: "2017-09-08 06:40:20", updated_at: "2019-09-19 07:10:07", promotionable: true, meta_title: nil, discontinue_on: "2019-12-31 06:00:00", product_group_id: nil, photocake_frame_item: true, choking_hazard: false, trademark_short_description: "MONSTER HIGH and all associated trademarks are own...", name_2: "PhotoCake® Edible Image® Frame", new_prenew: nil, avail_to_purchase: true, coming_soon: false, search_sequence_number: 2448, coming_soon_date: nil, product_type: "item", display_dimensions: [], custom: false, generic: false, no_shipping: true, image_credit_item: false, limited_quantities: true, tax_cloud_tic: "31000">, #<Spree::Product id: 8093, name: "Barbie™ Love to Sparkle", description: "Barbie™ and her friends are ready for a party in t...", available_on: "2019-09-19 05:00:00", deleted_at: nil, slug: "barbie-love-to-sparkle-decoset-a3f7f71d-7ca4-43f7-...", meta_description: nil, meta_keywords: "Barbie™; shopping; birthday;", tax_category_id: nil, shipping_category_id: 1, created_at: "2017-09-08 06:53:37", updated_at: "2019-09-19 07:09:36", promotionable: true, meta_title: nil, discontinue_on: "2030-07-31 05:00:00", product_group_id: 70, photocake_frame_item: false, choking_hazard: true, trademark_short_description: "BARBIE and associated trademarks and trade dress a...", name_2: "DecoSet®", new_prenew: nil, avail_to_purchase: true, coming_soon: false, search_sequence_number: 752, coming_soon_date: nil, product_type: "item", display_dimensions: ["Barbie Figurine: 2.1 x 1.0 x 3.1 inches", "Shopping Background Plaque: 3.6 x 1.35 x 3.05 inches"], custom: false, generic: false, no_shipping: false, image_credit_item: false, limited_quantities: true, tax_cloud_tic: "00000">]