NBA Slam Dunk
DecoSet®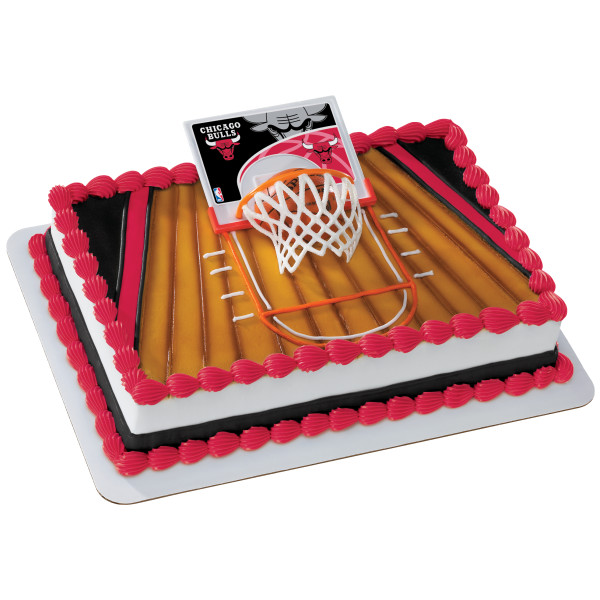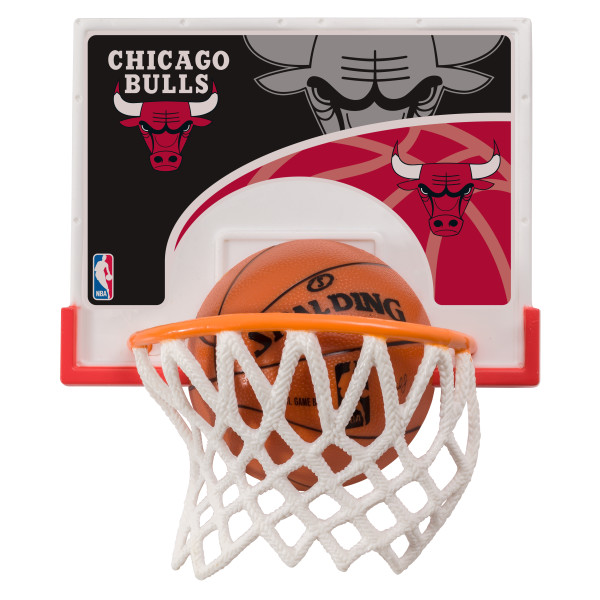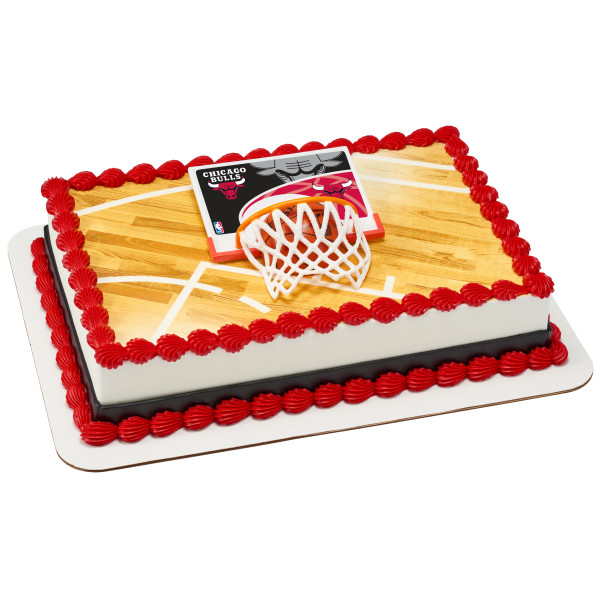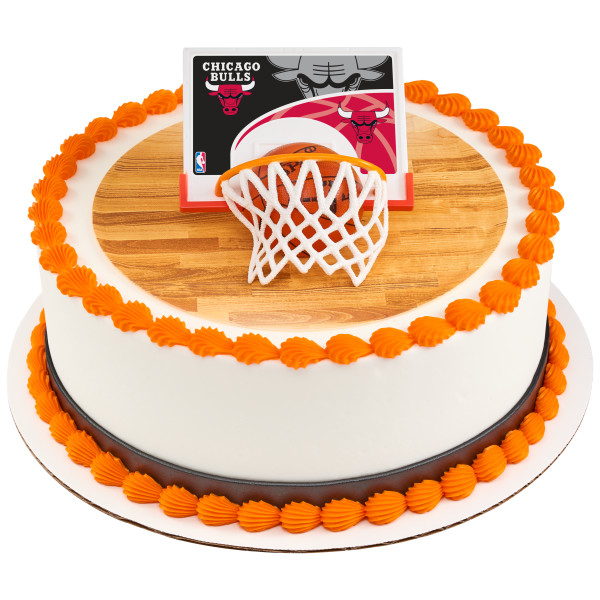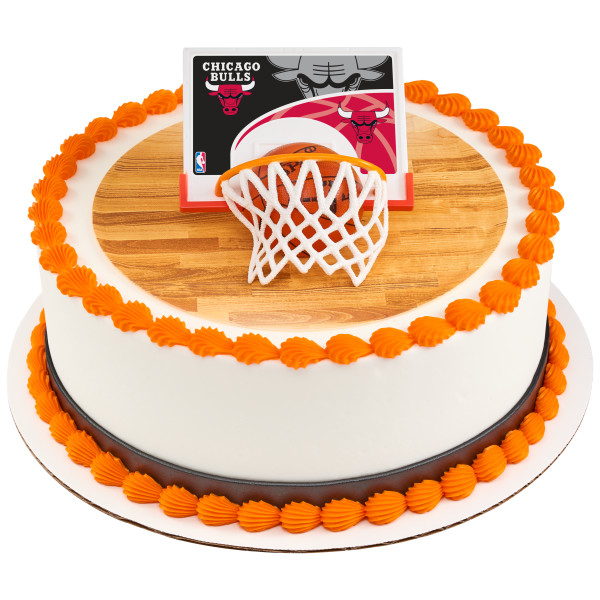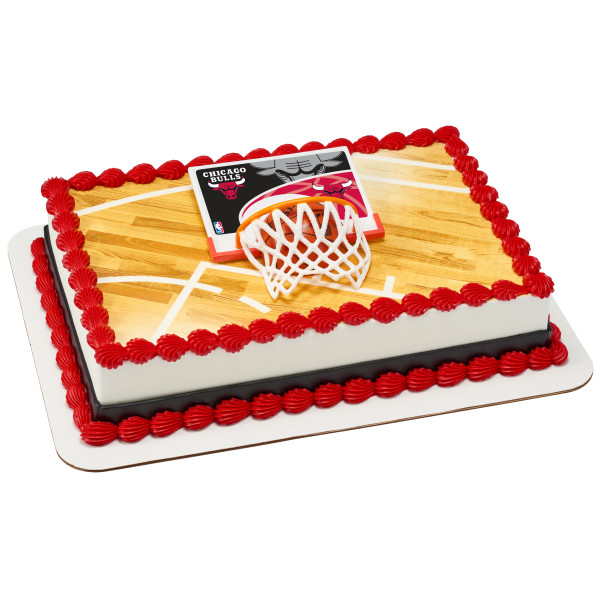 *Note: These support items are free of charge and ship automatically with your first order.
Product Details
Celebrate any special occasion with an NBA Chicago Bulls themed cake. This DecoSet features a basketball hoop with the Chicago Bulls logo. 2-Piece set.
Dimensions:
Backboard and Net: 5.3 x 4.45 x 1.65 inches
WARNING: CHOKING HAZARD. Small parts. Not for children under 3 years.
©2016 NBA Properties, Inc.
Related Items
[#<Spree::Product id: 4300, name: "MLB® Chicago Cubs™ Home Run", description: "Hit a home run with the MLB® Chicago Cubs™ for any...", available_on: "2019-10-23 05:00:00", deleted_at: nil, slug: "mlb-chicago-cubs-home-run-decoset", meta_description: nil, meta_keywords: "Chicago Cubs; MLB: Baseball;", tax_category_id: nil, shipping_category_id: 1, created_at: "2017-09-08 06:41:12", updated_at: "2019-10-23 06:58:48", promotionable: true, meta_title: nil, discontinue_on: "2021-12-31 06:00:00", product_group_id: 80, photocake_frame_item: false, choking_hazard: true, trademark_short_description: "Major League Baseball trademarks and copyrights ar...", name_2: "DecoSet®", new_prenew: nil, avail_to_purchase: true, coming_soon: false, search_sequence_number: 291, coming_soon_date: nil, product_type: "item", display_dimensions: ["LAYON WITH SPRING BASEBALL: 4.85 x 4.8 x 2.6 inches", "FIELD W/ BAT LAYON: 3.5 x 1.95 x 0.35 inches"], custom: false, generic: false, no_shipping: false, image_credit_item: false, limited_quantities: false, tax_cloud_tic: "00000">, #<Spree::Product id: 5525, name: "NHL® Chicago Blackhawks® Slap Shot", description: "Celebrate with a hockey enthusiast with this NHL® ...", available_on: "2019-10-23 05:00:00", deleted_at: nil, slug: "nhl-chicago-blackhawks-slap-shot-decoset", meta_description: nil, meta_keywords: "Chicago Blackhawks; NHL; Hockey;", tax_category_id: nil, shipping_category_id: 1, created_at: "2017-09-08 06:45:13", updated_at: "2019-10-23 06:58:03", promotionable: true, meta_title: nil, discontinue_on: "2020-07-31 05:00:00", product_group_id: 79, photocake_frame_item: false, choking_hazard: true, trademark_short_description: "NHL and the NHL Shield are registered trademarks o...", name_2: "DecoSet®", new_prenew: nil, avail_to_purchase: true, coming_soon: false, search_sequence_number: 385, coming_soon_date: nil, product_type: "item", display_dimensions: ["Puck: 2.4 x 2.45 x 0.8 inches", "Hockey Stick: 9.6 x 2.4 x 0.55 inches"], custom: false, generic: false, no_shipping: false, image_credit_item: false, limited_quantities: false, tax_cloud_tic: "00000">, #<Spree::Product id: 5851, name: "NFL Chicago Bears Football & Tee", description: "Score a touchdown with your favorite NFL football ...", available_on: "2019-10-23 05:00:00", deleted_at: nil, slug: "nfl-chicago-bears-football-tee-decoset", meta_description: nil, meta_keywords: "Chicago Bears; Football; NFL;", tax_category_id: nil, shipping_category_id: 1, created_at: "2017-09-08 06:46:24", updated_at: "2019-10-23 18:36:11", promotionable: true, meta_title: nil, discontinue_on: "2020-07-31 05:00:00", product_group_id: 96, photocake_frame_item: false, choking_hazard: true, trademark_short_description: "TM & © NFL Properties, Inc. All Rights Reserved.", name_2: "DecoSet®", new_prenew: nil, avail_to_purchase: true, coming_soon: false, search_sequence_number: 351, coming_soon_date: nil, product_type: "item", display_dimensions: ["FIELD WITH TEAM STICKER: 5.9 x 4.65 x 0.45 inches", "TEE: 2.15 x 2.2 x 1.2 inches", "FOOTBALL: 2.8 x 1.7 x 1.75 inches"], custom: false, generic: false, no_shipping: false, image_credit_item: false, limited_quantities: false, tax_cloud_tic: "00000">, #<Spree::Product id: 11690, name: "NBA Chicago Bulls", description: "Basketball fans can celebrate with their favorite ...", available_on: "2019-10-23 05:00:00", deleted_at: nil, slug: "nba-chicago-bulls-ring-printed", meta_description: nil, meta_keywords: "Chicago Bulls; NBA; Basketball; rings;", tax_category_id: nil, shipping_category_id: 1, created_at: "2018-09-07 06:46:29", updated_at: "2019-10-23 06:53:35", promotionable: true, meta_title: nil, discontinue_on: "2020-07-31 05:00:00", product_group_id: 149, photocake_frame_item: false, choking_hazard: false, trademark_short_description: "©2016 NBA Properties, Inc.", name_2: "Cupcake Rings", new_prenew: nil, avail_to_purchase: true, coming_soon: false, search_sequence_number: 645, coming_soon_date: nil, product_type: "item", display_dimensions: ["NBA BULLS RING: 1.35 x 1.35 x 0.85 inches"], custom: false, generic: false, no_shipping: false, image_credit_item: false, limited_quantities: false, tax_cloud_tic: "00000">]