Sesame Street® Let's Play
DecoSet®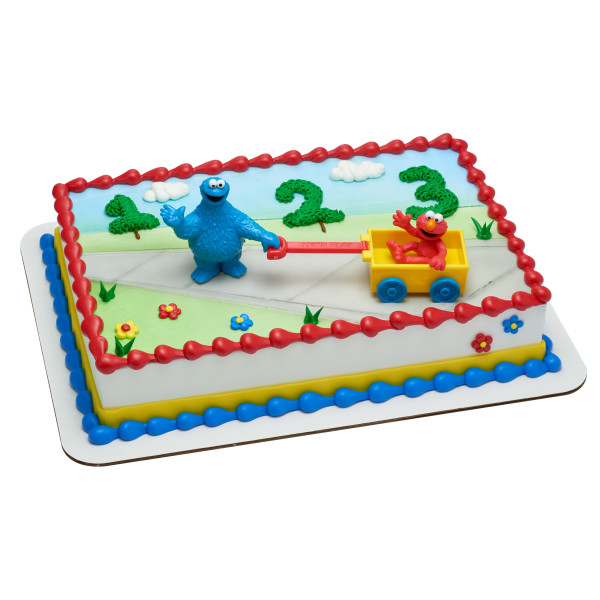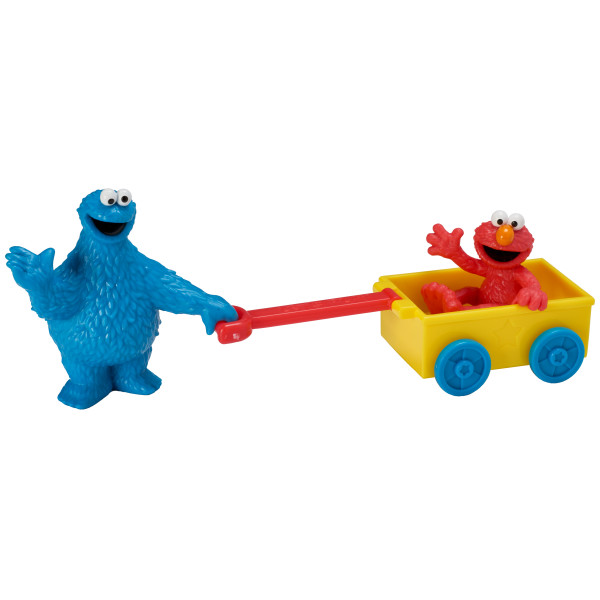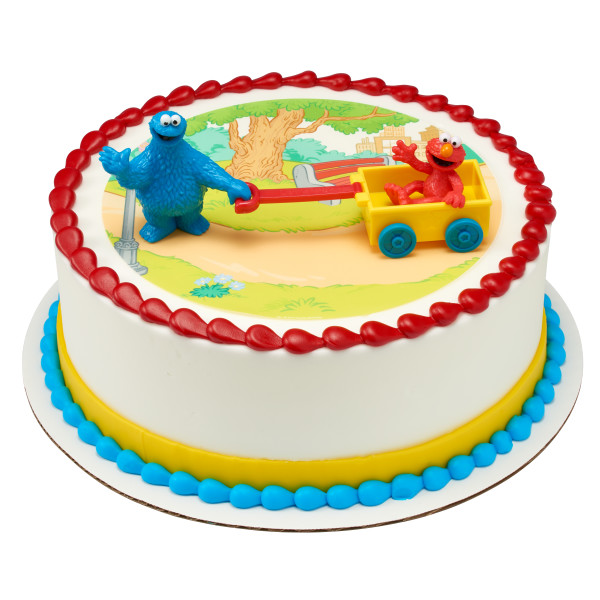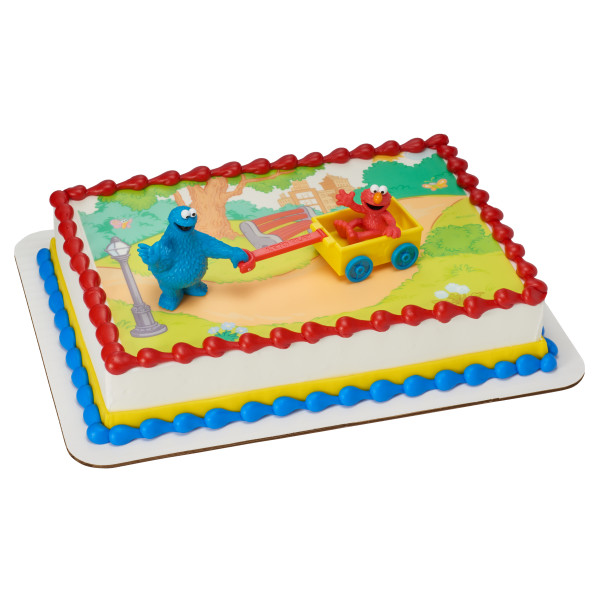 *Note: These support items are free of charge and ship automatically with your first order.
Product Details
2-Piece Set. Includes Elmo figurine in rolling wagon and Cookie Monster figurine which attaches to Elmo wagon. Available as a DecoSet® or set of six.
WARNING: CHOKING HAZARD. Small parts. Not for children under 3 years.
Sesame Street ® and associated characters, trademarks and design elements are owned and licensed by Sesame Workshop. © 2016.
Related Items
[#<Spree::Product id: 1892, name: "Sesame Street® Characters", description: "Made primarily from sugar with a delicious vanilla...", available_on: "2019-01-19 06:00:00", deleted_at: nil, slug: "sesame-street-characters-sugarsoft-decorations", meta_description: nil, meta_keywords: nil, tax_category_id: nil, shipping_category_id: 1, created_at: "2017-09-08 06:33:43", updated_at: "2019-01-19 08:09:19", promotionable: true, meta_title: nil, discontinue_on: "2019-07-31 05:00:00", product_group_id: nil, photocake_frame_item: false, choking_hazard: false, trademark_short_description: "Sesame Street ® and associated characters, tradema...", name_2: "SugarSoft® Printed Edible Decorations", new_prenew: nil, avail_to_purchase: true, coming_soon: false, search_sequence_number: 3091, coming_soon_date: nil, product_type: "item", display_dimensions: ["ELMO(20): 1.05 x 1.15 x 0.25 inches", "COOKIE MONSTER(20): 1.1 x 1.05 x 0.2 inches", "BIG BIRD(20): 1.1 x 1.15 x 0.3 inches"], custom: false, generic: false, no_shipping: false, image_credit_item: false, limited_quantities: false, tax_cloud_tic: nil>, #<Spree::Product id: 6240, name: "Sesame Street® Giggle Together", description: "Includes 6 favorite Sesame Street characters - Elm...", available_on: "2019-01-19 06:00:00", deleted_at: nil, slug: "sesame-street-giggle-together-cupcake-rings", meta_description: nil, meta_keywords: nil, tax_category_id: nil, shipping_category_id: 1, created_at: "2017-09-08 06:47:43", updated_at: "2019-01-19 08:05:07", promotionable: true, meta_title: nil, discontinue_on: "2030-07-31 05:00:00", product_group_id: nil, photocake_frame_item: false, choking_hazard: false, trademark_short_description: "Sesame Street ® and associated characters, tradema...", name_2: "Cupcake Rings", new_prenew: nil, avail_to_purchase: true, coming_soon: false, search_sequence_number: 681, coming_soon_date: nil, product_type: "item", display_dimensions: ["CIRCLE RING(BLUE,RED)(2 STICKERS): 1.2 x 1.2 x 0.65 inches", "TRIANGLE RING(RED,YELLOW)(2 STICKERS): 1.4 x 1.2 x 0.85 inches", "HEXAGON RING(RED,BLUE)(2 STICKERS): 1.4 x 1.2 x 0.65 inches"], custom: false, generic: false, no_shipping: false, image_credit_item: false, limited_quantities: true, tax_cloud_tic: nil>, #<Spree::Product id: 2443, name: "Sesame Street® Blocks", description: "Features Sesame Street Characters in a variety of ...", available_on: "2019-01-19 06:00:00", deleted_at: nil, slug: "sesame-street-blocks-cupcake-rings", meta_description: nil, meta_keywords: nil, tax_category_id: nil, shipping_category_id: 1, created_at: "2017-09-08 06:35:27", updated_at: "2019-01-19 07:52:50", promotionable: true, meta_title: nil, discontinue_on: "2020-07-31 05:00:00", product_group_id: nil, photocake_frame_item: false, choking_hazard: false, trademark_short_description: "Sesame Street ® and associated characters, tradema...", name_2: "Cupcake Rings", new_prenew: nil, avail_to_purchase: true, coming_soon: false, search_sequence_number: 402, coming_soon_date: nil, product_type: "item", display_dimensions: ["SESAME STREET RING (VARIOUS CHARACTERS): 1.4 x 1.4 x 0.85 inches"], custom: false, generic: false, no_shipping: false, image_credit_item: false, limited_quantities: false, tax_cloud_tic: nil>, #<Spree::Product id: 4784, name: "Sesame Street® Hooray For You", description: "Image can be sized to fit icing media for applicat...", available_on: "2019-01-19 06:00:00", deleted_at: nil, slug: "sesame-street-hooray-for-you-photocake-frame", meta_description: nil, meta_keywords: nil, tax_category_id: nil, shipping_category_id: 1, created_at: "2017-09-08 06:42:53", updated_at: "2019-01-19 08:05:39", promotionable: true, meta_title: nil, discontinue_on: "2019-07-31 05:00:00", product_group_id: nil, photocake_frame_item: true, choking_hazard: false, trademark_short_description: "Sesame Street ® and associated characters, tradema...", name_2: "PhotoCake® Frame", new_prenew: nil, avail_to_purchase: true, coming_soon: false, search_sequence_number: 2427, coming_soon_date: nil, product_type: "item", display_dimensions: [], custom: false, generic: false, no_shipping: true, image_credit_item: false, limited_quantities: false, tax_cloud_tic: nil>]