Sunny Day™ Sunny Day. Every Day.
DecoSet®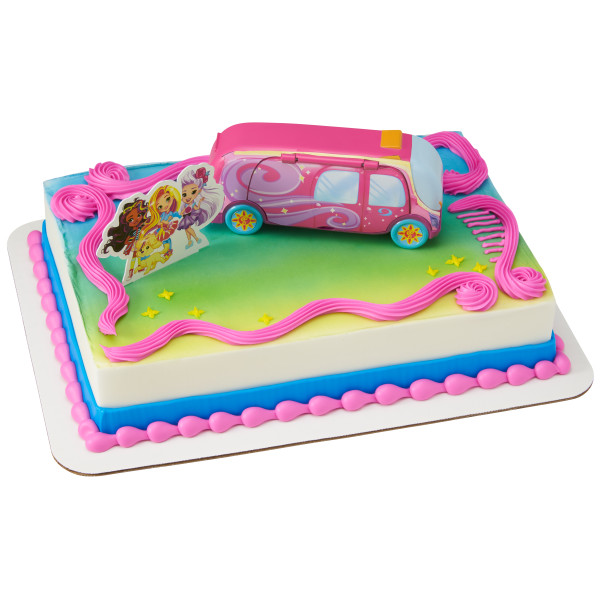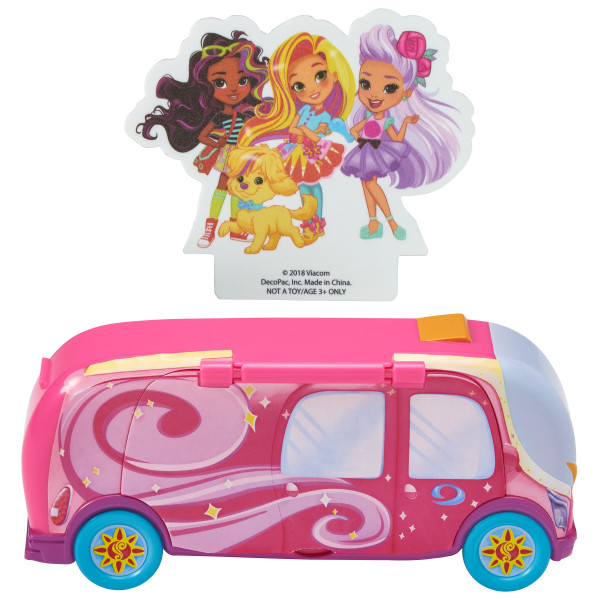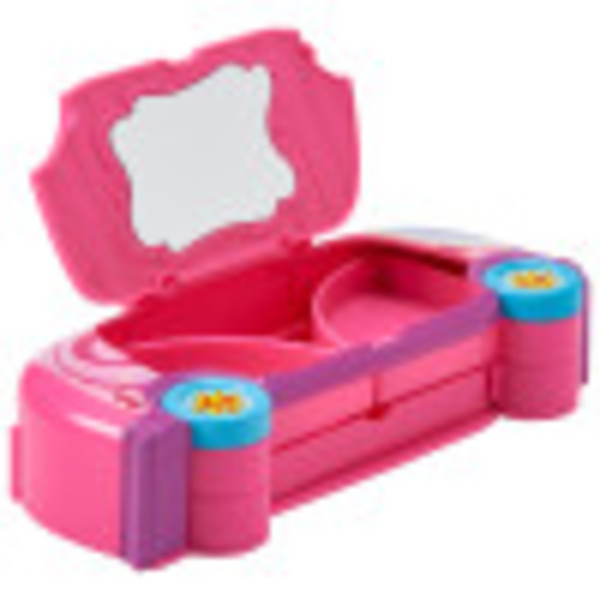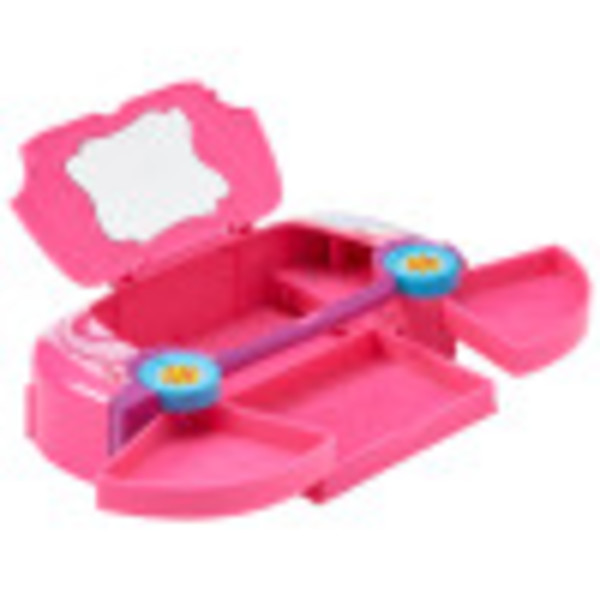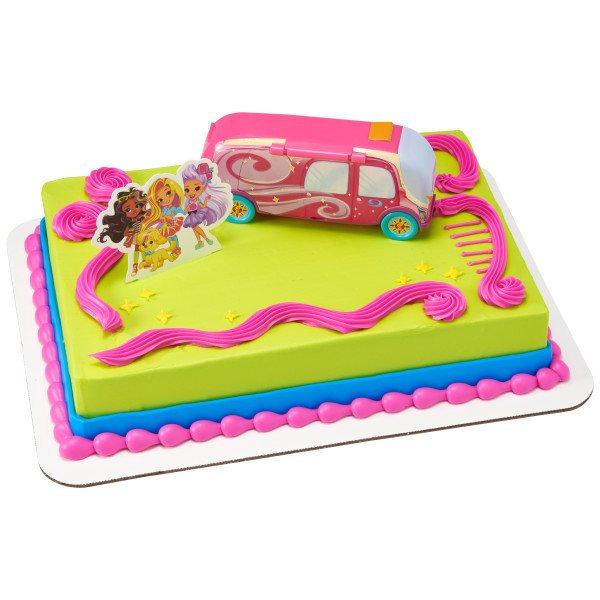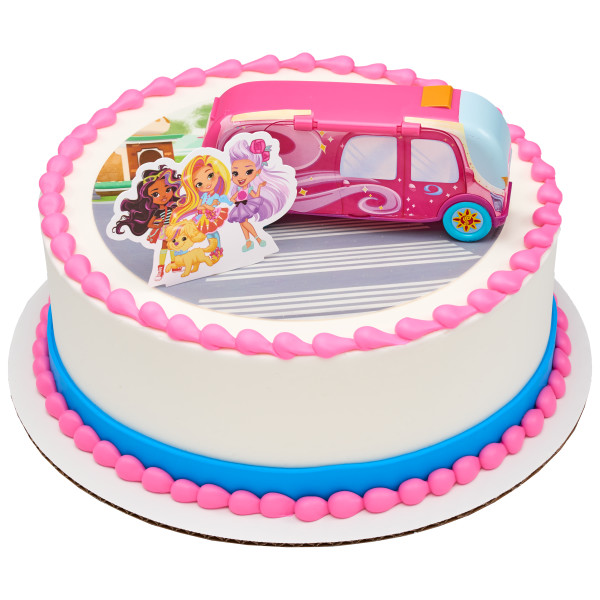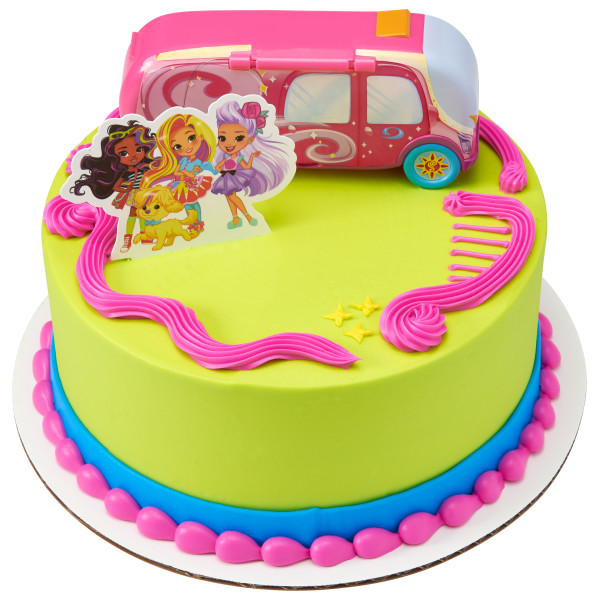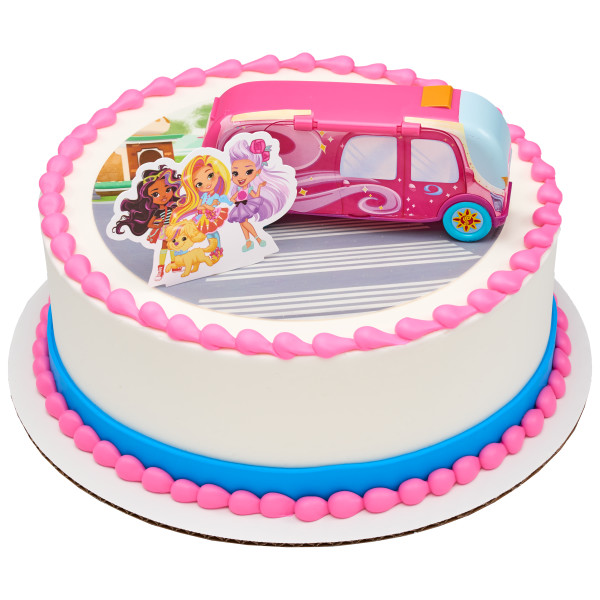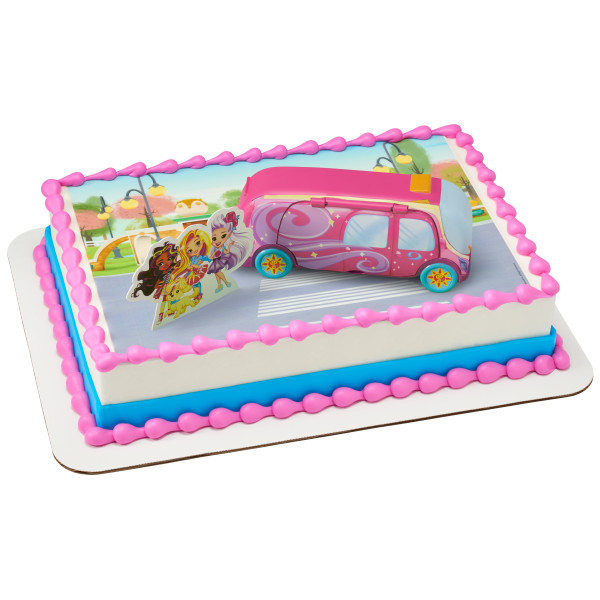 *Note: These support items are free of charge and ship automatically with your first order.
Product Details
Every day is a sunny day with Sunny Day™ and her friends! Enjoy the sunny day with this DecoSet as Sunny Day and her friends, displayed as a layon, hop a ride in their van that transforms into a keepsake treasure box with mirror for after party fun. 2-Piece set.
Dimensions:
SMALL ROSE: 2.15 x 2.45 x 2.05 inches
LARGE ROSE: 3.25 x 3.8 x 2.4 inches
WARNING: CHOKING HAZARD. Small parts. Not for children under 3 years.
© [YEAR] Viacom International Inc. All Rights Reserved.
Related Items
[#<Spree::Product id: 4594, name: "The Powerpuff Girls™ The Day is Saved!", description: "Join in the action with the Powerpuff Girls™! This...", available_on: "2019-10-19 05:00:00", deleted_at: nil, slug: "powerpuff-girls-the-day-is-saved-decoset", meta_description: nil, meta_keywords: "[\"Powerpuff Girls; birthday;\", \"Power Puff\"]", tax_category_id: nil, shipping_category_id: 1, created_at: "2017-09-08 06:42:16", updated_at: "2019-10-19 07:13:27", promotionable: true, meta_title: nil, discontinue_on: "2030-12-31 06:00:00", product_group_id: nil, photocake_frame_item: false, choking_hazard: true, trademark_short_description: "TM & © 2017 Cartoon Network", name_2: "DecoSet®", new_prenew: nil, avail_to_purchase: true, coming_soon: false, search_sequence_number: 413, coming_soon_date: nil, product_type: "item", display_dimensions: ["LAYON/PIC: 4.65 x 4.5 x 0.45 inches", "POWERPUFF GREEN,BLUE,PINK: 1.8 x 1.8 x 3 inches"], custom: false, generic: false, no_shipping: false, image_credit_item: false, limited_quantities: true, tax_cloud_tic: "00000">, #<Spree::Product id: 6453, name: "Monster High™ Best Beasties", description: "Go to school with Monster High™! This DecoSet feat...", available_on: "2019-10-19 05:00:00", deleted_at: nil, slug: "monster-high-best-beasties-decoset-51dfbef8-2f19-4...", meta_description: nil, meta_keywords: "Monster High™; Frankie Stein; Ghoul friends; birth...", tax_category_id: nil, shipping_category_id: 1, created_at: "2017-09-08 06:48:24", updated_at: "2019-10-19 06:57:37", promotionable: true, meta_title: nil, discontinue_on: "2030-04-13 05:00:00", product_group_id: 28, photocake_frame_item: false, choking_hazard: true, trademark_short_description: "MONSTER HIGH and all associated trademarks are own...", name_2: "DecoSet®", new_prenew: nil, avail_to_purchase: true, coming_soon: false, search_sequence_number: 267, coming_soon_date: nil, product_type: "item", display_dimensions: ["SKULL: 3.45 x 2.85 x 0.2 inches", "BLACK RING: 1.55 x 1.2 x 1.2 inches", "PINK PICTURE FRAME: 4.1 x 3.9 x 0.75 inches"], custom: false, generic: false, no_shipping: false, image_credit_item: false, limited_quantities: true, tax_cloud_tic: "00000">, #<Spree::Product id: 8093, name: "Barbie™ Love to Sparkle", description: "Barbie™ and her friends are ready for a party in t...", available_on: "2019-10-19 05:00:00", deleted_at: nil, slug: "barbie-love-to-sparkle-decoset-a3f7f71d-7ca4-43f7-...", meta_description: nil, meta_keywords: "Barbie™; shopping; birthday;", tax_category_id: nil, shipping_category_id: 1, created_at: "2017-09-08 06:53:37", updated_at: "2019-10-19 07:09:02", promotionable: true, meta_title: nil, discontinue_on: "2030-07-31 05:00:00", product_group_id: 70, photocake_frame_item: false, choking_hazard: true, trademark_short_description: "BARBIE and associated trademarks and trade dress a...", name_2: "DecoSet®", new_prenew: nil, avail_to_purchase: true, coming_soon: false, search_sequence_number: 151, coming_soon_date: nil, product_type: "item", display_dimensions: ["Barbie Figurine: 2.1 x 1.0 x 3.1 inches", "Shopping Background Plaque: 3.6 x 1.35 x 3.05 inches"], custom: false, generic: false, no_shipping: false, image_credit_item: false, limited_quantities: true, tax_cloud_tic: "00000">]