The Secret Life of Pets™ Max and Snowball
DecoSet®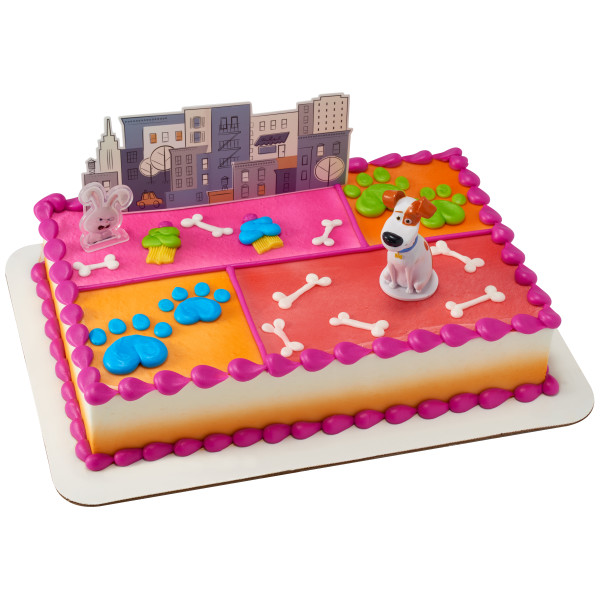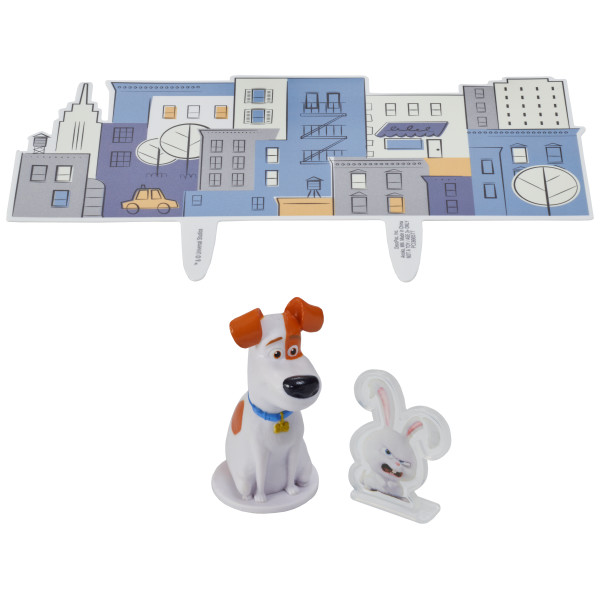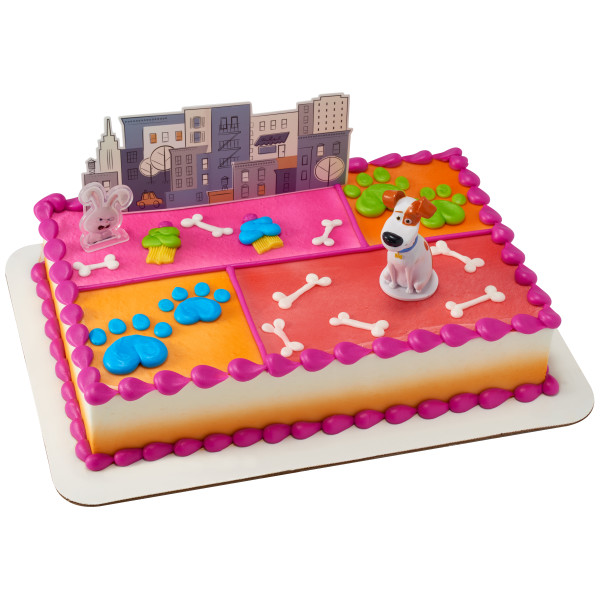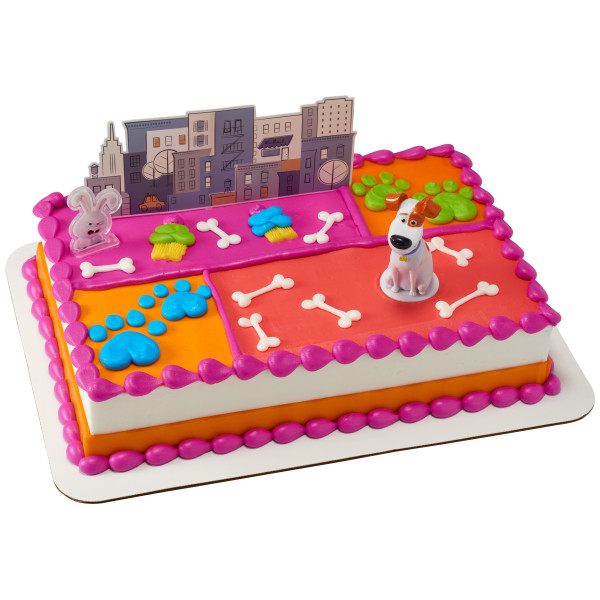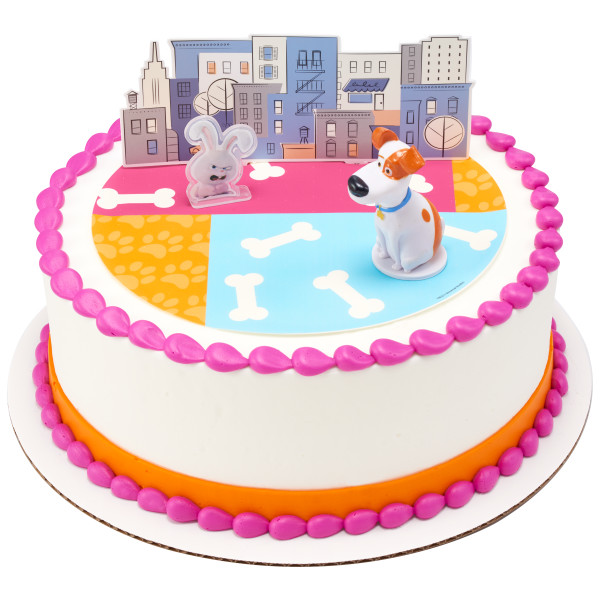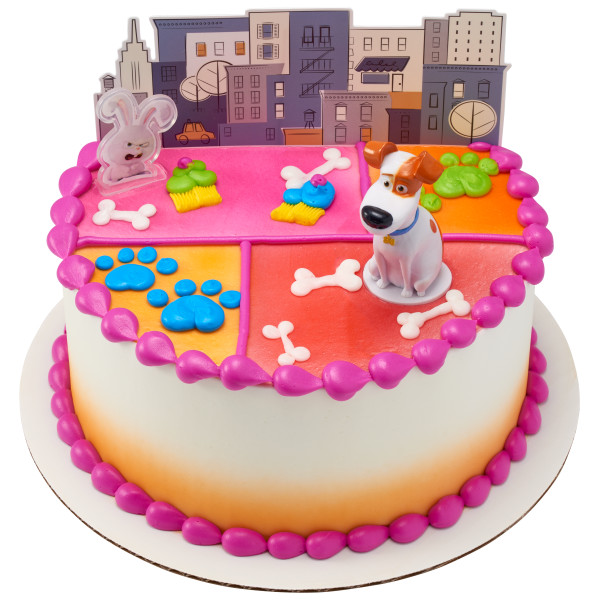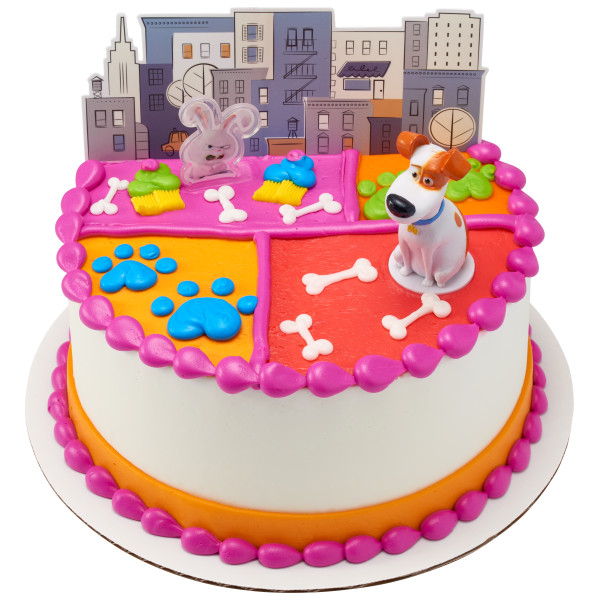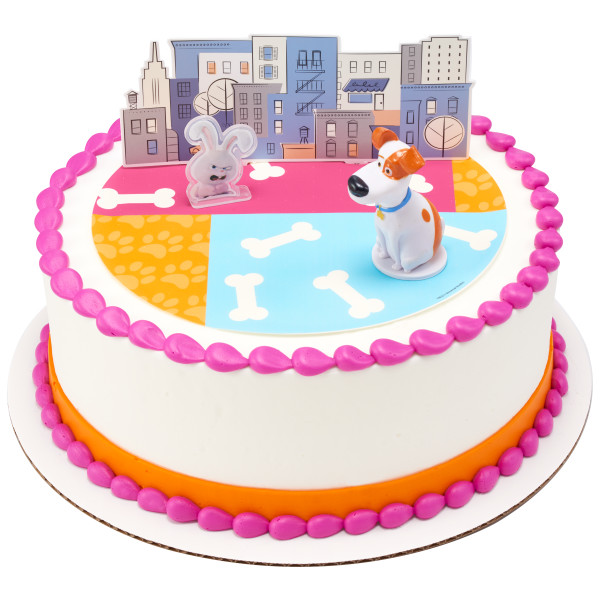 *Note: These support items are free of charge and ship automatically with your first order.
Product Details
Join Max and Snowball as they find their way around the big city. This DecoSet from The Secret Life of Pets™ features a Max figurine, snowball standup, and city scape backdrop. 3-Piece set.
Dimensions:
Max Figurine: 2.1 x 1.4 x 3.1 inches
Snowball Standee: 1.35 x 0.4 x 2.0 inches
City Background Layon: 7 x 4.15 x 0.3 inches
WARNING: CHOKING HAZARD. Small parts. Not for children under 3 years.
The Secret Life of Pets is a trademark and copyright of Universal Studios. Licensed by Universal. All Rights Reserved.
Related Items
[#<Spree::Product id: 507, name: "Finding Dory Ocean, Here We Come!", description: "Finding Dory fans will just keep swimming to find ...", available_on: "2019-10-20 05:00:00", deleted_at: nil, slug: "finding-dory-ocean-here-we-come-photocake-image", meta_description: nil, meta_keywords: "Finding Dory; swimming; ocean;", tax_category_id: nil, shipping_category_id: 1, created_at: "2017-09-08 06:29:21", updated_at: "2019-10-20 06:58:34", promotionable: true, meta_title: nil, discontinue_on: "2020-07-31 05:00:00", product_group_id: nil, photocake_frame_item: true, choking_hazard: false, trademark_short_description: "©Disney Enterprises, Inc. and Pixar Animation Stud...", name_2: "PhotoCake® Edible Image®", new_prenew: nil, avail_to_purchase: true, coming_soon: false, search_sequence_number: 1566, coming_soon_date: nil, product_type: "item", display_dimensions: [], custom: false, generic: false, no_shipping: true, image_credit_item: false, limited_quantities: false, tax_cloud_tic: "31000">, #<Spree::Product id: 2284, name: "Finding Dory Fintastic Adventures", description: "Just keep swimming with this Finding Dory DecoSet....", available_on: "2019-10-20 05:00:00", deleted_at: nil, slug: "finding-dory-fintastic-adventures-decoset", meta_description: nil, meta_keywords: "Finding Dory; swimming; ocean;", tax_category_id: nil, shipping_category_id: 1, created_at: "2017-09-08 06:34:58", updated_at: "2019-10-20 20:29:49", promotionable: true, meta_title: nil, discontinue_on: "2030-07-31 05:00:00", product_group_id: 46, photocake_frame_item: false, choking_hazard: true, trademark_short_description: "©Disney Enterprises, Inc. and Pixar Animation Stud...", name_2: "DecoSet®", new_prenew: nil, avail_to_purchase: true, coming_soon: false, search_sequence_number: 223, coming_soon_date: nil, product_type: "item", display_dimensions: ["Dory Figurine: 3.35 x 1.75 x 0.85 inches", "Hank and Nemo Palque: 3.95 x 1.9 x 0.65 inches"], custom: false, generic: false, no_shipping: false, image_credit_item: false, limited_quantities: true, tax_cloud_tic: "00000">, #<Spree::Product id: 2460, name: "Finding Dory Adventure is Brewing", description: "Just keep on swimming with these fun Dory and Nemo...", available_on: "2019-10-20 05:00:00", deleted_at: nil, slug: "finding-dory-adventure-is-brewing-cupcake-rings", meta_description: nil, meta_keywords: "Dory; Nemo; rings;", tax_category_id: nil, shipping_category_id: 1, created_at: "2017-09-08 06:35:30", updated_at: "2019-10-20 06:59:23", promotionable: true, meta_title: nil, discontinue_on: "2020-07-31 05:00:00", product_group_id: nil, photocake_frame_item: false, choking_hazard: false, trademark_short_description: "©Disney Enterprises, Inc. and Pixar Animation Stud...", name_2: "Cupcake Rings", new_prenew: nil, avail_to_purchase: true, coming_soon: false, search_sequence_number: 1004, coming_soon_date: nil, product_type: "item", display_dimensions: ["Round Shaped Rings (x72): 1.5 x 1.3 x 0.15 inches", "Star Shaped Rings (x72): 1.4 x 1.25 x 0.7 inches"], custom: false, generic: false, no_shipping: false, image_credit_item: false, limited_quantities: false, tax_cloud_tic: "00000">, #<Spree::Product id: 11191, name: "The Secret Life of Pets™ Metropolitan Pets", description: "The Secret Life of Pets™ will love having all the ...", available_on: "2019-10-20 05:00:00", deleted_at: nil, slug: "secret-life-of-pets-metropolita", meta_description: nil, meta_keywords: "The Secret Life of Pets™; birthday;", tax_category_id: nil, shipping_category_id: 1, created_at: "2018-03-24 06:51:11", updated_at: "2019-10-20 07:02:11", promotionable: true, meta_title: nil, discontinue_on: "2020-12-31 06:00:00", product_group_id: nil, photocake_frame_item: true, choking_hazard: false, trademark_short_description: "The Secret Life of Pets is a trademark and copyrig...", name_2: "PhotoCake® Edible Image®", new_prenew: nil, avail_to_purchase: true, coming_soon: false, search_sequence_number: 2227, coming_soon_date: nil, product_type: "item", display_dimensions: [], custom: false, generic: false, no_shipping: true, image_credit_item: false, limited_quantities: false, tax_cloud_tic: "31000">]