WWE™ Championship Ring
DecoSet®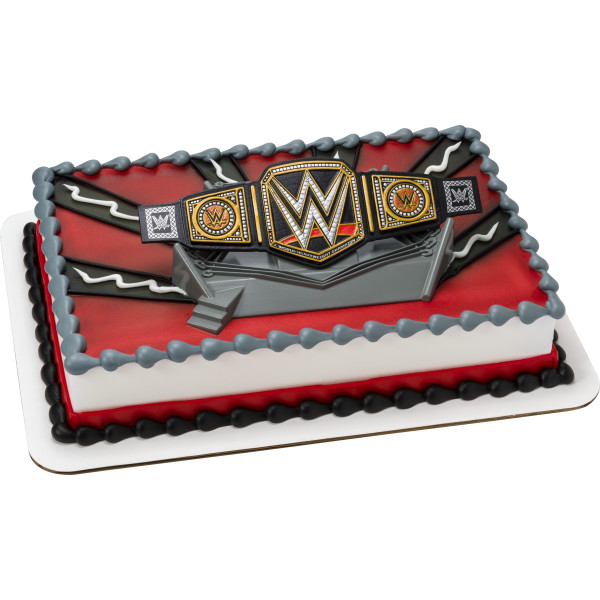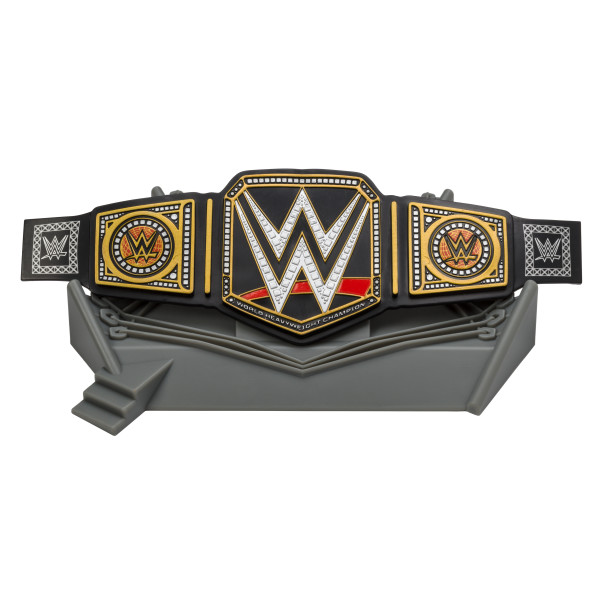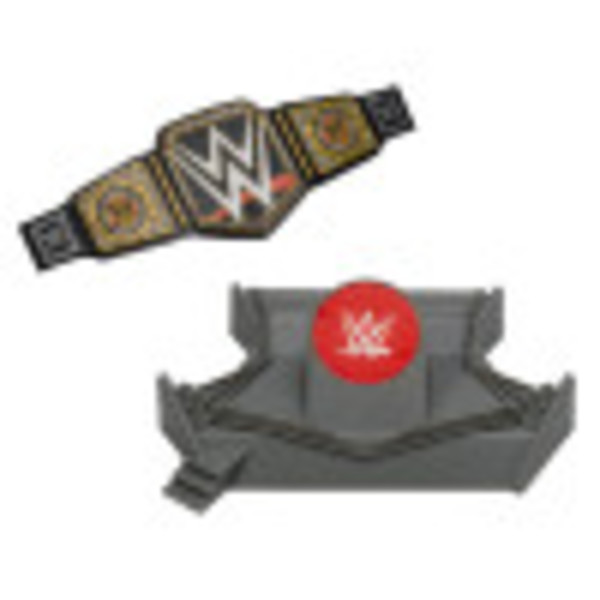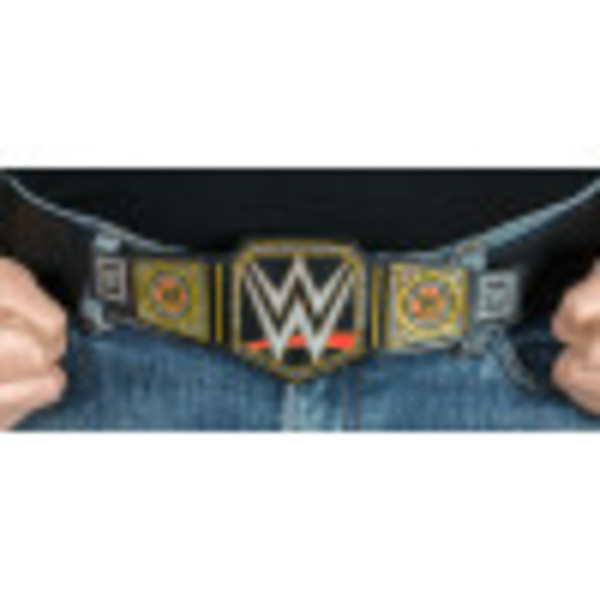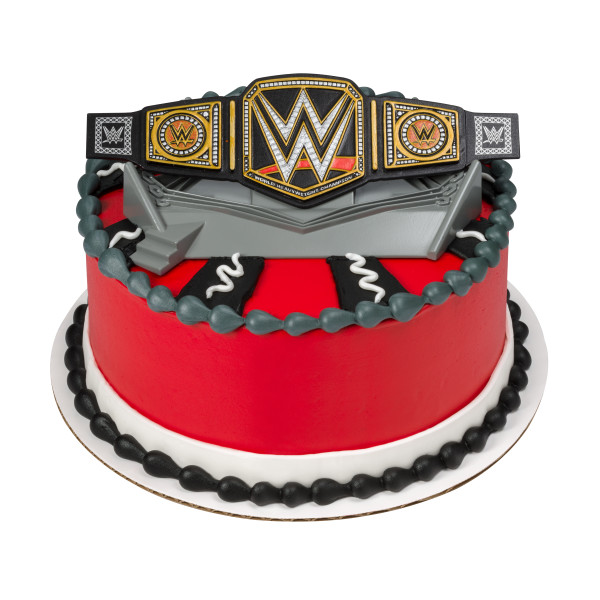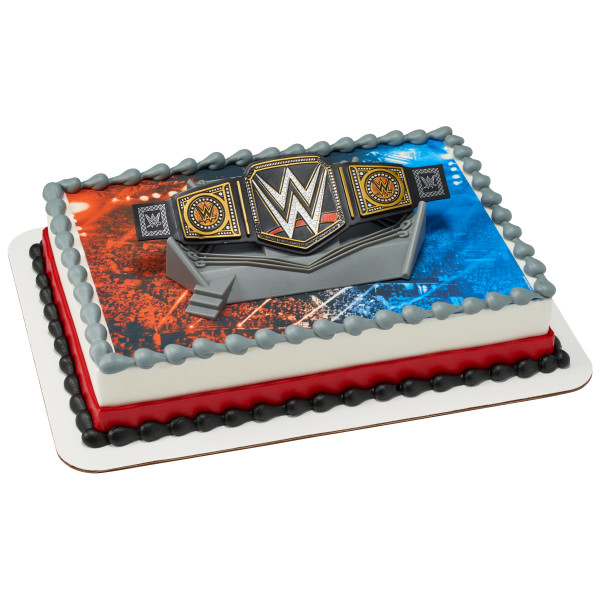 *Note: These support items are free of charge and ship automatically with your first order.
Product Details
2-Piece Set. Includes Belt Base and Belt. Available in 1 DecoSet and as a set of six.
Dimensions:
Belt Base: 6.6 x 4.35 x 1.95 inches
Belt: 8.05 x 2.6 x 0.45 inches
WARNING: CHOKING HAZARD. Small parts. Not for children under 3 years.
©2016 World Wrestling Entertainment, Inc. All Rights Reserved.
Related Items
[#<Spree::Product id: 3870, name: "WWE™ The Rock", description: "Image can be sized to fit any size icing media. Pr...", available_on: "2019-03-18 05:00:00", deleted_at: nil, slug: "wwe-the-rock-photocake-image", meta_description: nil, meta_keywords: nil, tax_category_id: nil, shipping_category_id: 1, created_at: "2017-09-08 06:39:47", updated_at: "2019-03-18 07:09:47", promotionable: true, meta_title: nil, discontinue_on: "2019-07-31 05:00:00", product_group_id: nil, photocake_frame_item: true, choking_hazard: false, trademark_short_description: "©2016 World Wrestling Entertainment, Inc. All Righ...", name_2: "PhotoCake® Edible Image®", new_prenew: nil, avail_to_purchase: true, coming_soon: false, search_sequence_number: 2243, coming_soon_date: nil, product_type: "item", display_dimensions: [], custom: false, generic: false, no_shipping: true, image_credit_item: false, limited_quantities: true, tax_cloud_tic: "31000">, #<Spree::Product id: 2179, name: "WWE™ John Cena Approved", description: "Image can be sized to fit any size icing media. Pr...", available_on: "2019-03-18 05:00:00", deleted_at: nil, slug: "wwe-john-cena-approved-photocake-image", meta_description: nil, meta_keywords: nil, tax_category_id: nil, shipping_category_id: 1, created_at: "2017-09-08 06:34:37", updated_at: "2019-03-18 07:10:02", promotionable: true, meta_title: nil, discontinue_on: "2019-07-31 05:00:00", product_group_id: nil, photocake_frame_item: true, choking_hazard: false, trademark_short_description: "©2016 World Wrestling Entertainment, Inc. All Righ...", name_2: "PhotoCake® Edible Image®", new_prenew: nil, avail_to_purchase: true, coming_soon: false, search_sequence_number: 2241, coming_soon_date: nil, product_type: "item", display_dimensions: [], custom: false, generic: false, no_shipping: true, image_credit_item: false, limited_quantities: true, tax_cloud_tic: "31000">, #<Spree::Product id: 8051, name: "WWE™ Roman Reigns", description: "Image can be sized to fit any size icing media. Pr...", available_on: "2019-03-18 05:00:00", deleted_at: nil, slug: "wwe-roman-reigns-photocake-image", meta_description: nil, meta_keywords: nil, tax_category_id: nil, shipping_category_id: 1, created_at: "2017-09-08 06:53:29", updated_at: "2019-03-18 07:05:54", promotionable: true, meta_title: nil, discontinue_on: "2019-07-31 05:00:00", product_group_id: nil, photocake_frame_item: true, choking_hazard: false, trademark_short_description: "©2016 World Wrestling Entertainment, Inc. All Righ...", name_2: "PhotoCake® Edible Image®", new_prenew: nil, avail_to_purchase: true, coming_soon: false, search_sequence_number: 2242, coming_soon_date: nil, product_type: "item", display_dimensions: [], custom: false, generic: false, no_shipping: true, image_credit_item: false, limited_quantities: true, tax_cloud_tic: "31000">, #<Spree::Product id: 11459, name: "WWE™ Total Divas", description: "Image can be sized to fit any size icing media. Pr...", available_on: "2019-03-18 05:00:00", deleted_at: nil, slug: "wwe-divas", meta_description: nil, meta_keywords: nil, tax_category_id: nil, shipping_category_id: 1, created_at: "2018-04-24 07:10:22", updated_at: "2019-03-18 07:09:46", promotionable: true, meta_title: nil, discontinue_on: "2020-07-31 05:00:00", product_group_id: nil, photocake_frame_item: true, choking_hazard: false, trademark_short_description: "©2016 World Wrestling Entertainment, Inc. All Righ...", name_2: "PhotoCake® Edible Image®", new_prenew: nil, avail_to_purchase: true, coming_soon: false, search_sequence_number: 2238, coming_soon_date: nil, product_type: "item", display_dimensions: [], custom: false, generic: false, no_shipping: true, image_credit_item: false, limited_quantities: false, tax_cloud_tic: "31000">]