Bath Toys
DecoSet®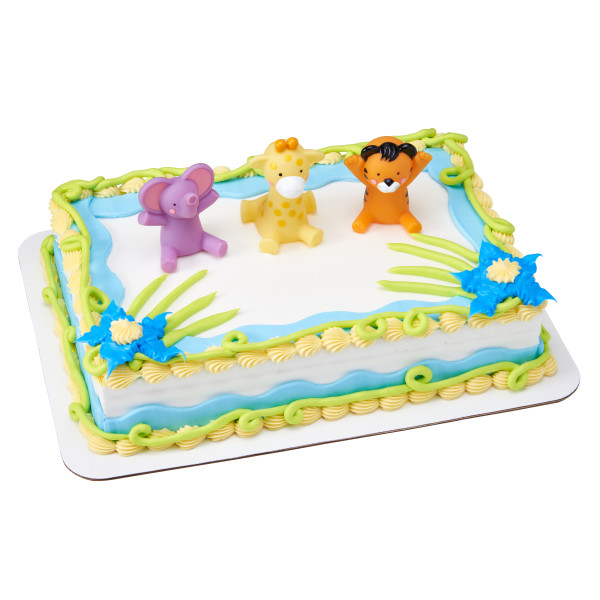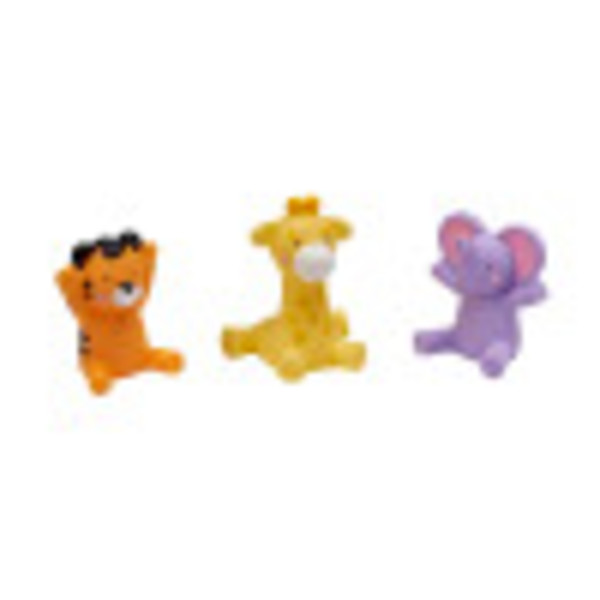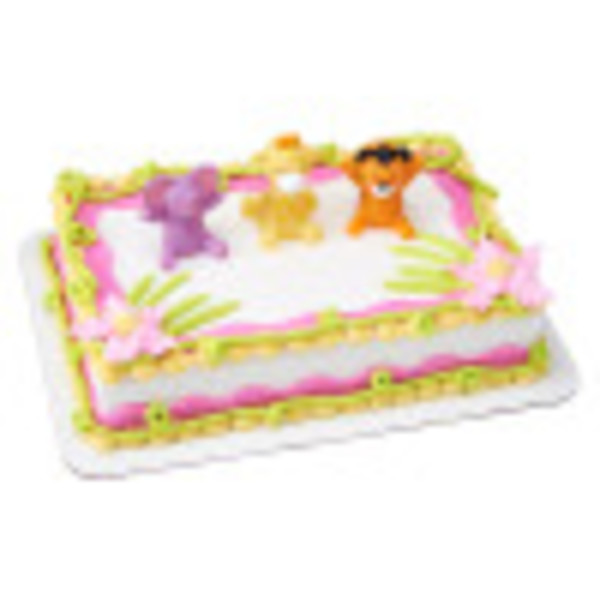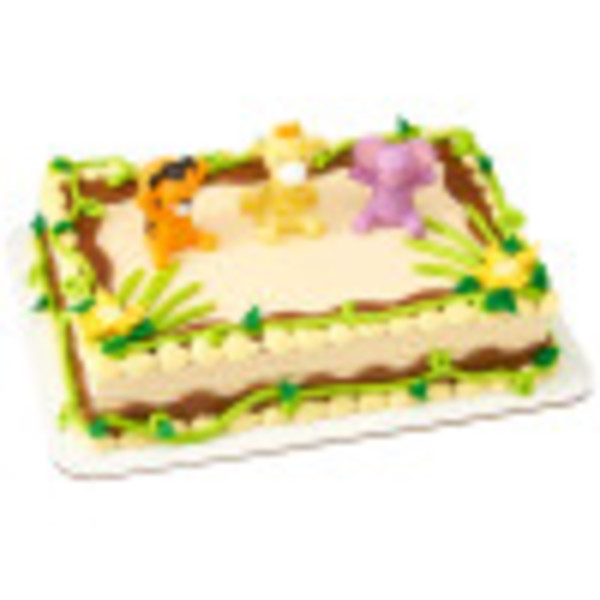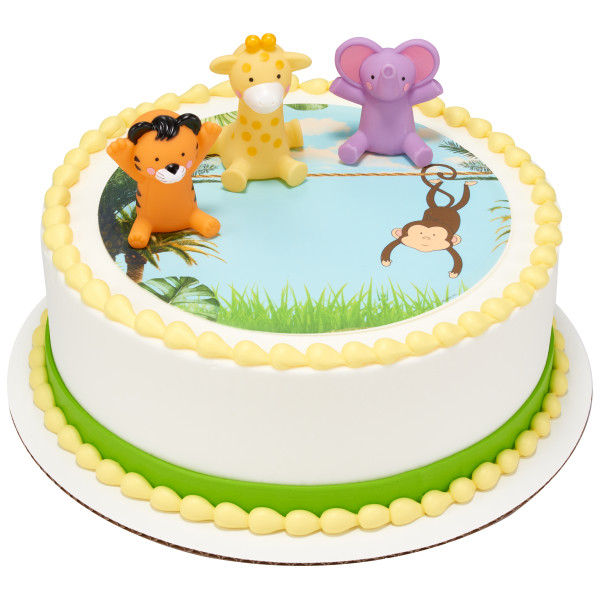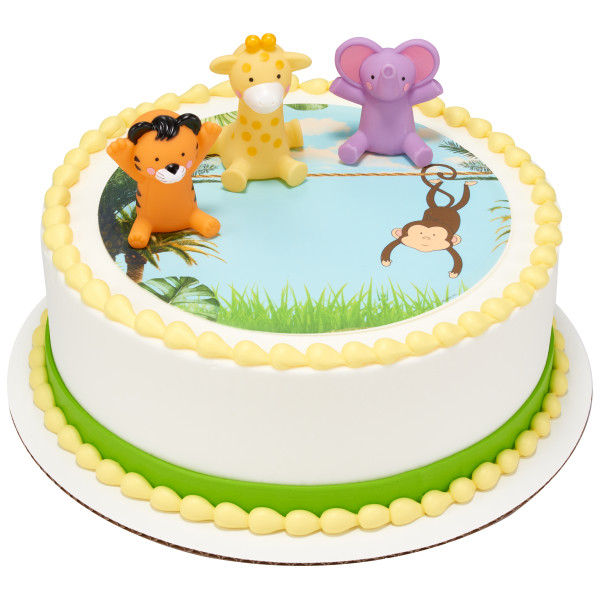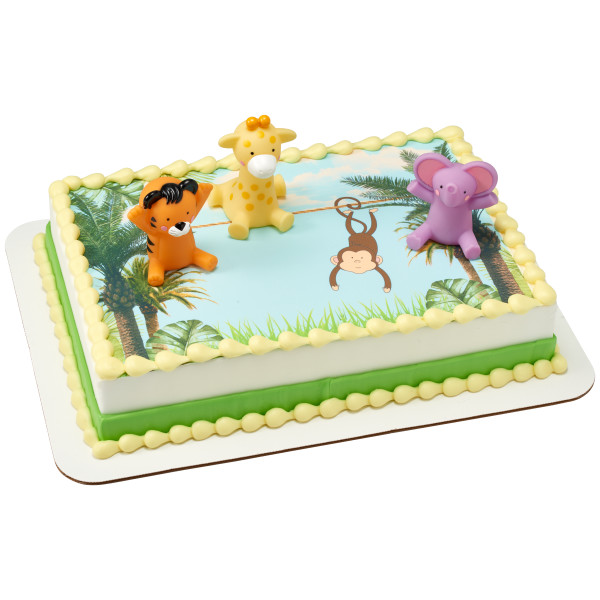 *Note: These support items are free of charge and ship automatically with your first order.
Product Details
Go on safari with the cutest lion, giraffe and elephant. This DecoSet has three toys that can double as bath toys for after party fun and cleanup. 3-Piece set.
Dimensions:
Tiger Figurine: 1.8 x 1.95 x 2.5 inches
Elephant Figurine: 2.3 x 1.5 x 2.5 inches
Giraffe Figurine: 2 x 2.05 x 3.1 inches
WARNING: CHOKING HAZARD. Small parts. Not for children under 3 years.
Related Items
[#<Spree::Product id: 243, name: "Blue Baby Booties", description: "It's a Boy! Celebrate the new arrival with this De...", available_on: "2019-09-15 05:00:00", deleted_at: nil, slug: "blue-baby-booties-decoset", meta_description: "", meta_keywords: "[\"New for Publix\", \"Baby\", \"it's a boy\", \"baby sho...", tax_category_id: nil, shipping_category_id: 1, created_at: "2017-09-08 06:28:32", updated_at: "2019-09-16 00:49:44", promotionable: true, meta_title: "", discontinue_on: "2021-07-31 05:00:00", product_group_id: 8, photocake_frame_item: false, choking_hazard: true, trademark_short_description: nil, name_2: "DecoSet®", new_prenew: nil, avail_to_purchase: true, coming_soon: false, search_sequence_number: 762, coming_soon_date: nil, product_type: "item", display_dimensions: ["Baby Booties: 3.3 x 2.5 x 1.65 inches", "Clear Disc: 4 x 4.0 x 0.1 inches"], custom: false, generic: true, no_shipping: false, image_credit_item: false, limited_quantities: false, tax_cloud_tic: "00000">, #<Spree::Product id: 5541, name: "Baby Diaper Pins", description: "Your baby shower won't be complete with out these ...", available_on: "2019-09-15 05:00:00", deleted_at: nil, slug: "baby-diaper-pins-decopics", meta_description: nil, meta_keywords: "Baby; Shower; DecoPics; pics;", tax_category_id: nil, shipping_category_id: 1, created_at: "2017-09-08 06:45:17", updated_at: "2019-09-15 18:04:18", promotionable: true, meta_title: nil, discontinue_on: "2021-07-31 05:00:00", product_group_id: nil, photocake_frame_item: false, choking_hazard: false, trademark_short_description: nil, name_2: "DecoPics®", new_prenew: nil, avail_to_purchase: true, coming_soon: false, search_sequence_number: 478, coming_soon_date: nil, product_type: "item", display_dimensions: ["Baby Diaper Pins: 2.15 x 1.95 x 0.15 inches"], custom: false, generic: true, no_shipping: false, image_credit_item: false, limited_quantities: false, tax_cloud_tic: "00000">, #<Spree::Product id: 5593, name: "Pink Baby Booties", description: "It's a Girl! Celebrate the new arrival with this D...", available_on: "2019-09-15 05:00:00", deleted_at: nil, slug: "pink-baby-booties-decoset", meta_description: "", meta_keywords: "[\"New for Publix\", \"Baby\", \"It's a girl\", \"baby sh...", tax_category_id: nil, shipping_category_id: 1, created_at: "2017-09-08 06:45:28", updated_at: "2019-09-16 00:49:44", promotionable: true, meta_title: "", discontinue_on: "2021-07-31 05:00:00", product_group_id: 72, photocake_frame_item: false, choking_hazard: true, trademark_short_description: nil, name_2: "DecoSet®", new_prenew: nil, avail_to_purchase: true, coming_soon: false, search_sequence_number: 1004, coming_soon_date: nil, product_type: "item", display_dimensions: ["Pink Booties: 3.45 x 2.6 x 1.65 inches", "Clear Disc: 4.1 x 4.05 x 0.1 inches"], custom: false, generic: true, no_shipping: false, image_credit_item: false, limited_quantities: false, tax_cloud_tic: "00000">, #<Spree::Product id: 5821, name: "Baby", description: "Your baby shower won't be complete with out these ...", available_on: "2019-09-15 05:00:00", deleted_at: nil, slug: "baby-decopics", meta_description: nil, meta_keywords: "Baby; Shower; DecoPics; pics;", tax_category_id: nil, shipping_category_id: 1, created_at: "2017-09-08 06:46:18", updated_at: "2019-09-15 21:54:13", promotionable: true, meta_title: nil, discontinue_on: "2021-07-31 05:00:00", product_group_id: nil, photocake_frame_item: false, choking_hazard: false, trademark_short_description: nil, name_2: "DecoPics®", new_prenew: nil, avail_to_purchase: true, coming_soon: false, search_sequence_number: 477, coming_soon_date: nil, product_type: "item", display_dimensions: ["Baby: 1.95 x 1.55 x 0.15 inches"], custom: false, generic: true, no_shipping: false, image_credit_item: false, limited_quantities: false, tax_cloud_tic: "00000">]