My Little Pony™ It's a Pony Party!
DecoSet®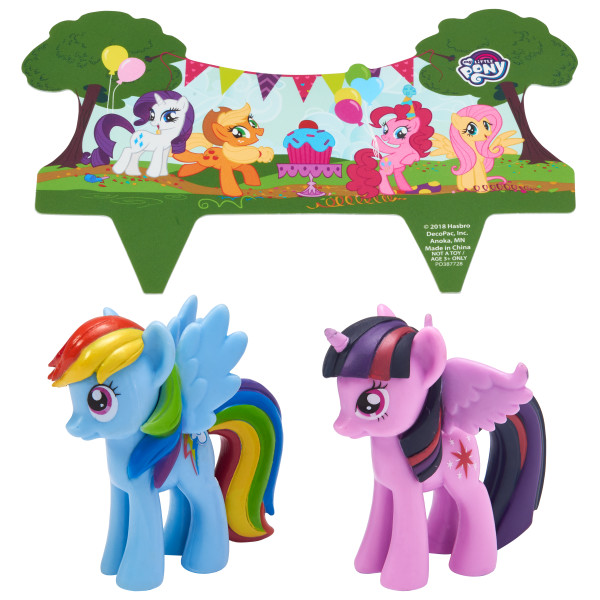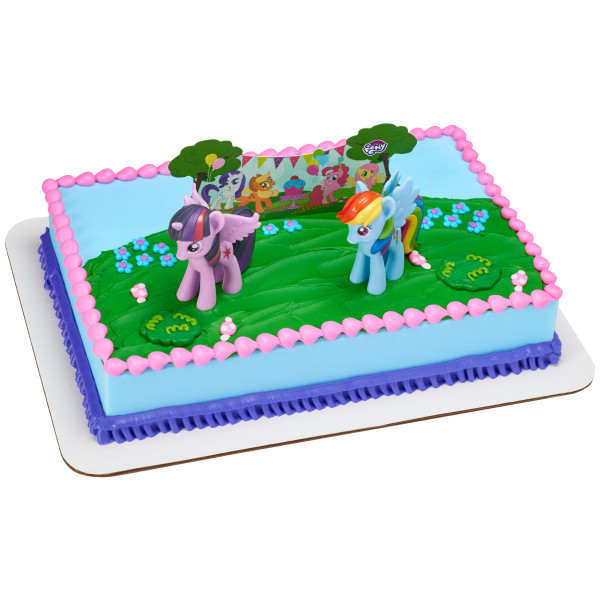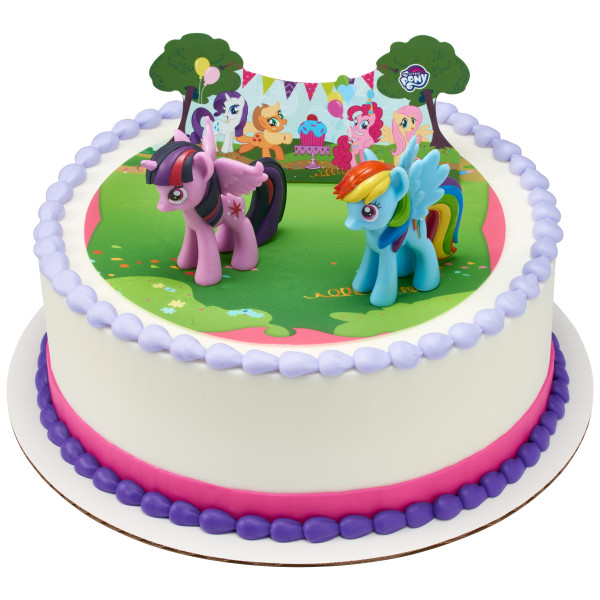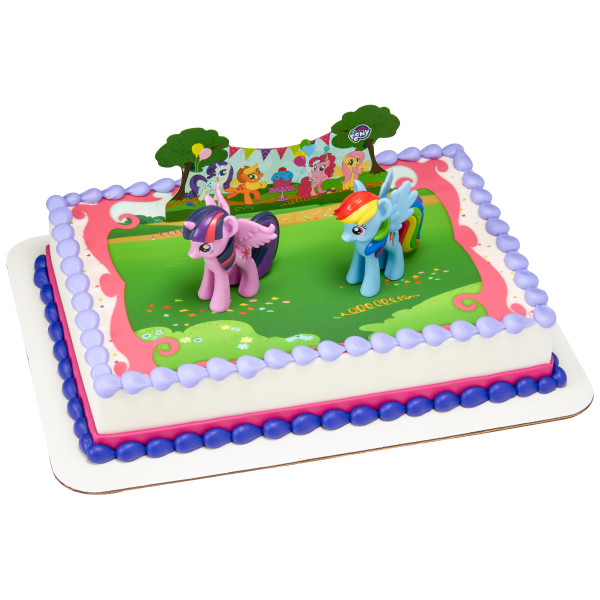 *Note: These support items are free of charge and ship automatically with your first order.
Product Details
Generate excitement and build awareness of decorated cakes with consumers. Historically, customers see a sales increase of 20-60% of their decorated cakes sales when displaying a DecoDisplay Cake. Refresh every few months.
Dimensions:
My Little Pony placard: 6.25 x 3.95 x 0.15 inches
Rainbow Dash: 2.65 x 1.1 x 3.0 inches
Twilight Sparkle : 2.75 x 1.7 x 2.95 inches
WARNING: CHOKING HAZARD. Small parts. Not for children under 3 years.
MY LITTLE PONY is a trademark of Hasbro and is used with permission. ©2016 Hasbro.All Rights Reserved.Licensed by Hasbro Properties Group
Related Items
[#<Spree::Product id: 2287, name: "My Little Pony™ Over the Rainbow", description: "4-Piece Set. Includes Rainbow, Pink Pony, Purple P...", available_on: "2019-01-19 06:00:00", deleted_at: nil, slug: "my-little-pony-over-the-rainbow-signature-decoset", meta_description: nil, meta_keywords: "[\"cake kit\", \"my little pony\"]", tax_category_id: nil, shipping_category_id: 1, created_at: "2017-09-08 06:34:59", updated_at: "2019-01-19 07:47:22", promotionable: true, meta_title: nil, discontinue_on: "2019-12-31 06:00:00", product_group_id: 110, photocake_frame_item: false, choking_hazard: true, trademark_short_description: "MY LITTLE PONY is a trademark of Hasbro and is use...", name_2: "Signature DecoSet®", new_prenew: nil, avail_to_purchase: true, coming_soon: false, search_sequence_number: 254, coming_soon_date: nil, product_type: "item", display_dimensions: ["Rainbow: 6.05 x 1.8 x 3.45 inches", "Pink Pony: 2.7 x 1.35 x 3.1 inches", "Purple Pony: 2.45 x 1.95 x 2.95 inches", "Blue Pony: 2.7 x 1.05 x 2.95 inches"], custom: false, generic: false, no_shipping: false, image_credit_item: false, limited_quantities: false, tax_cloud_tic: nil>]