Mystical Mermaid
DecoSet®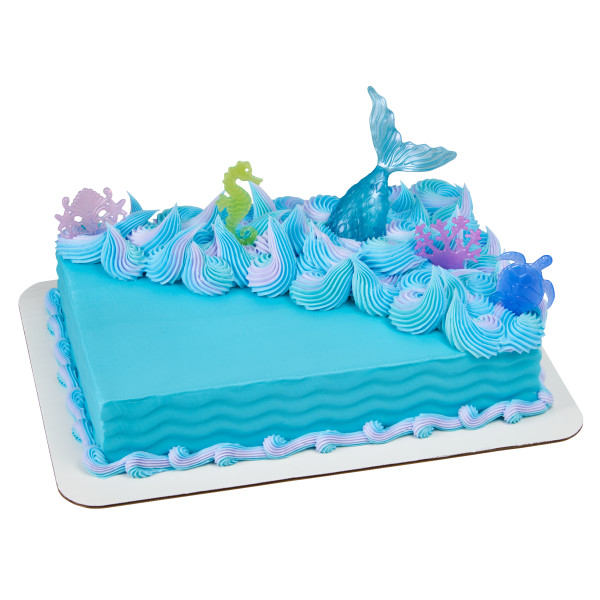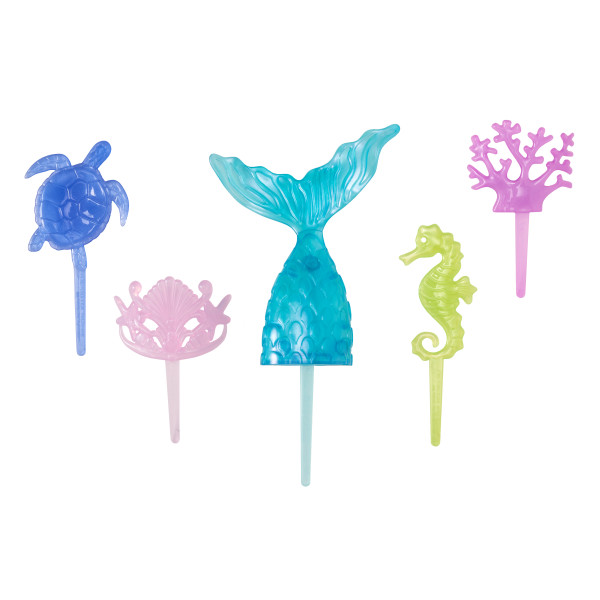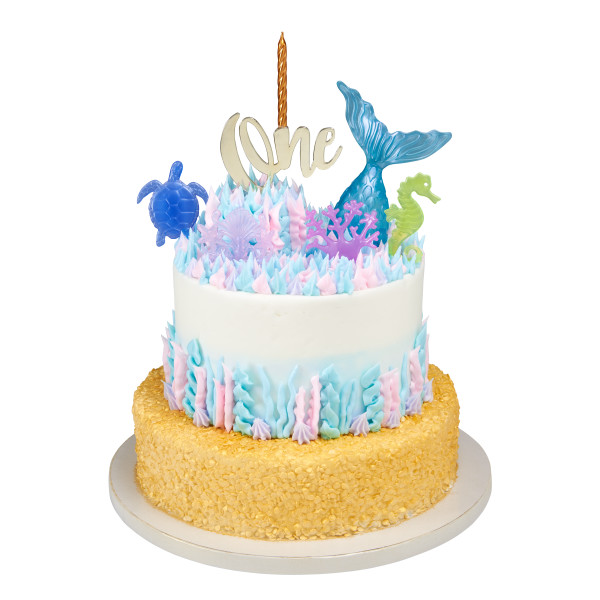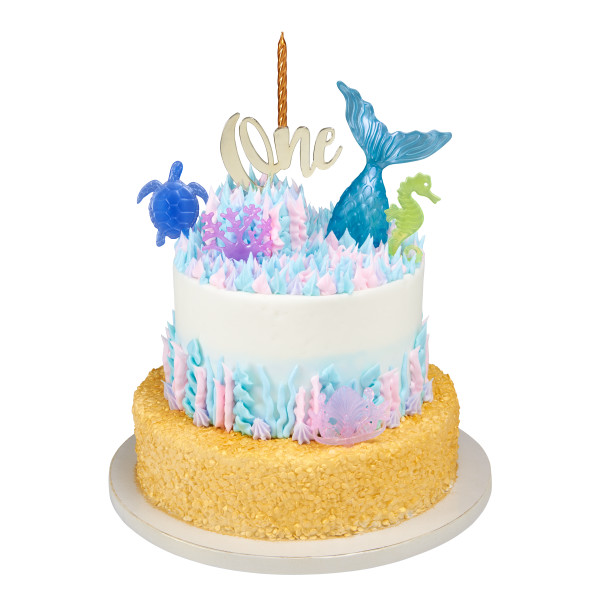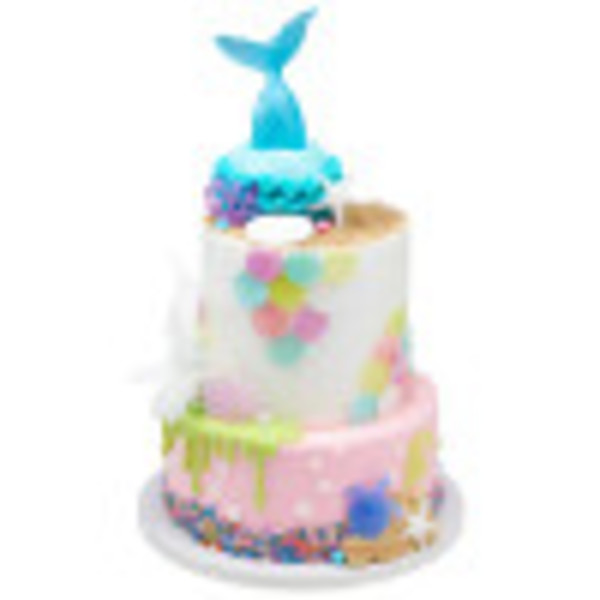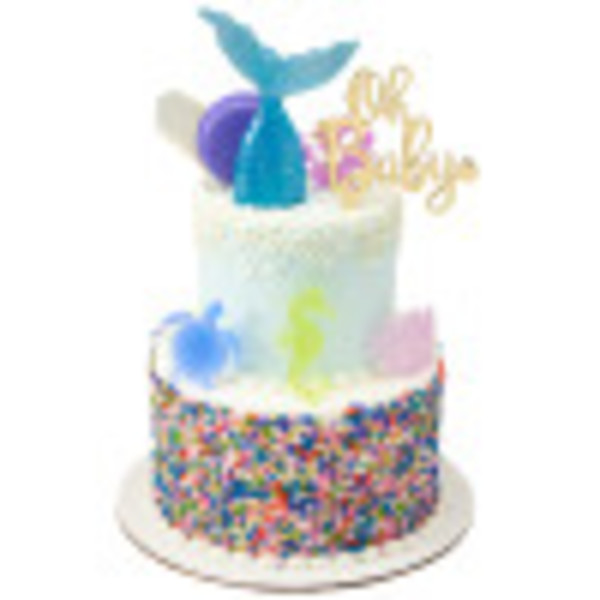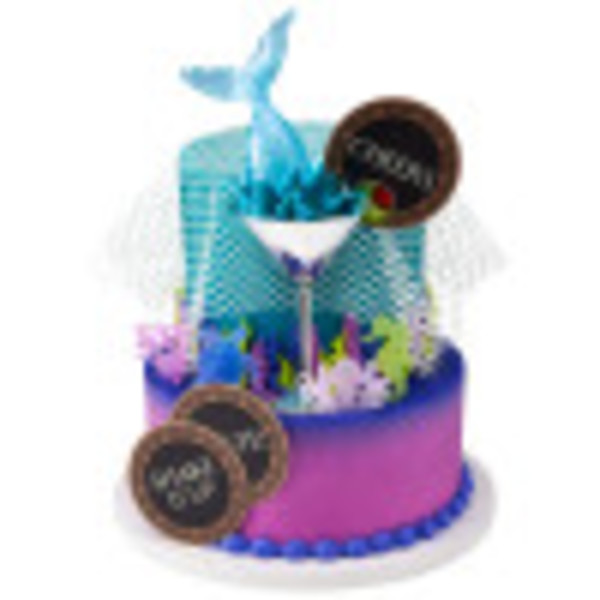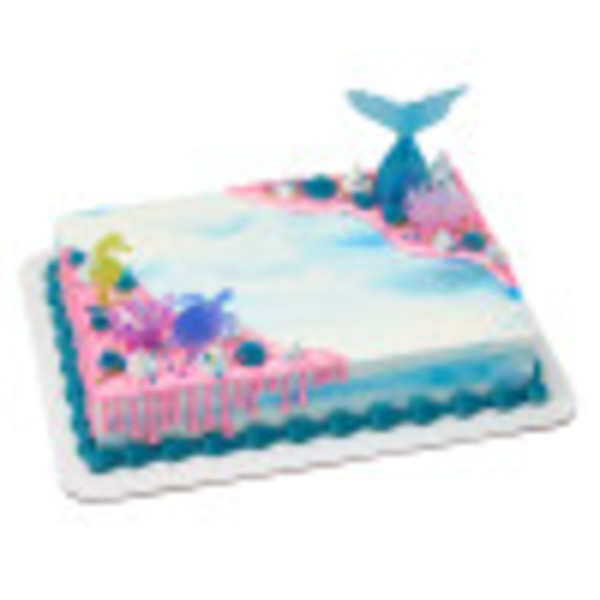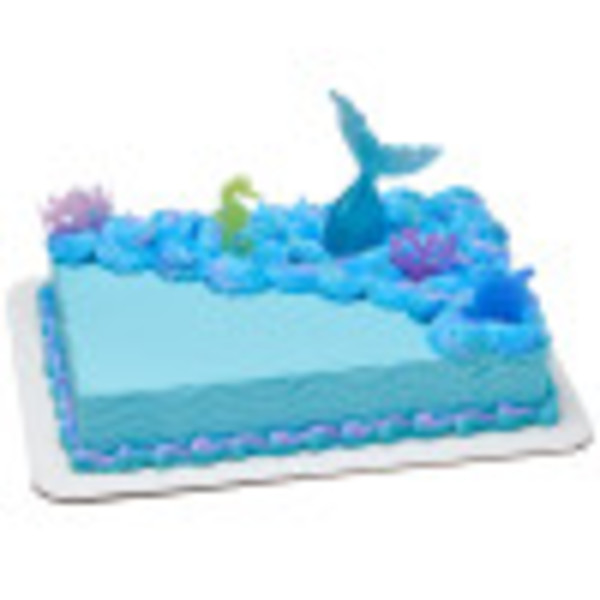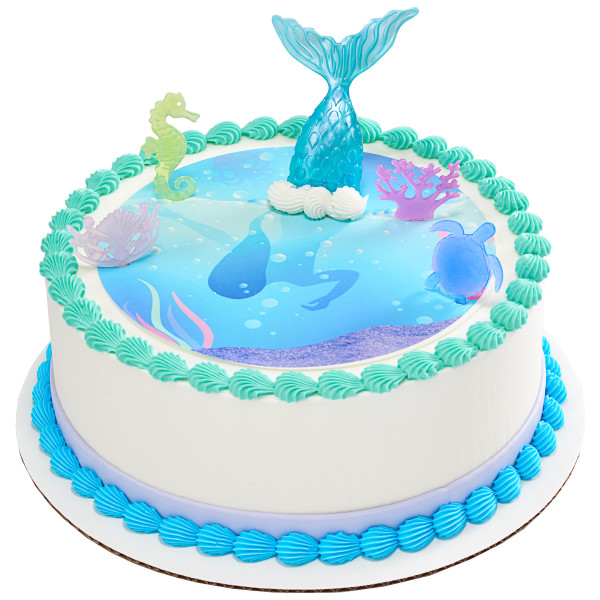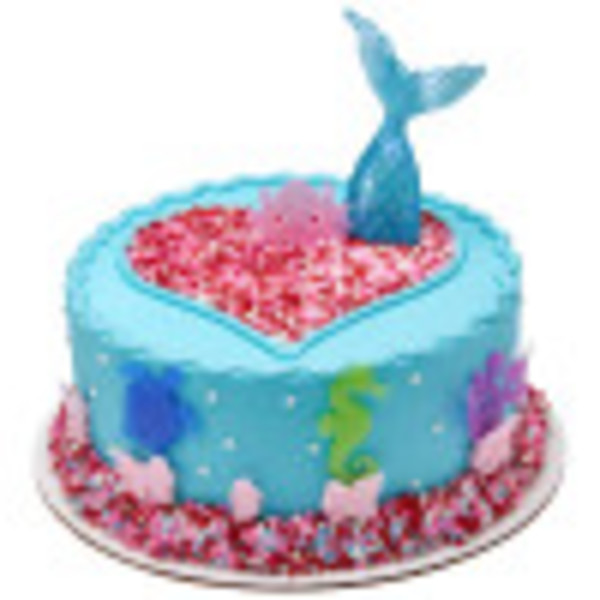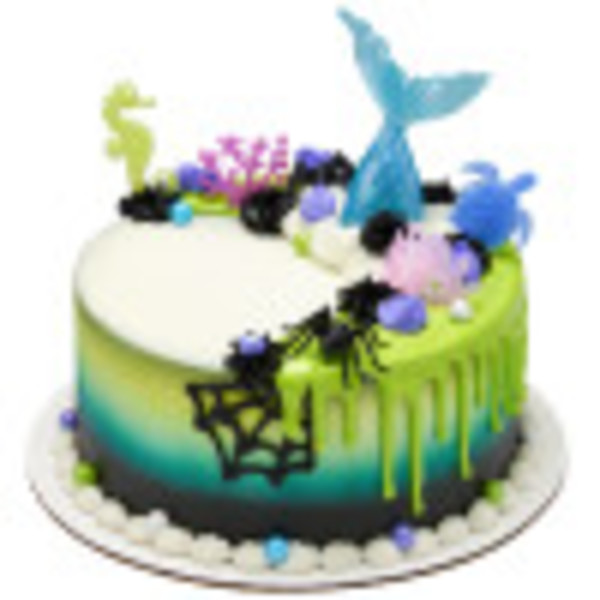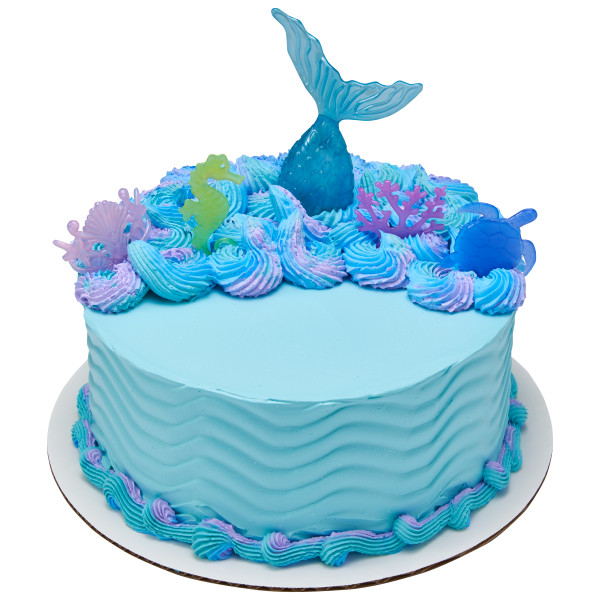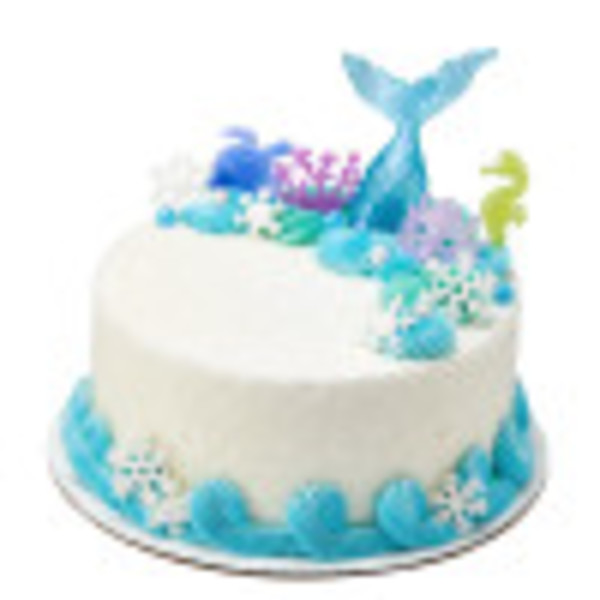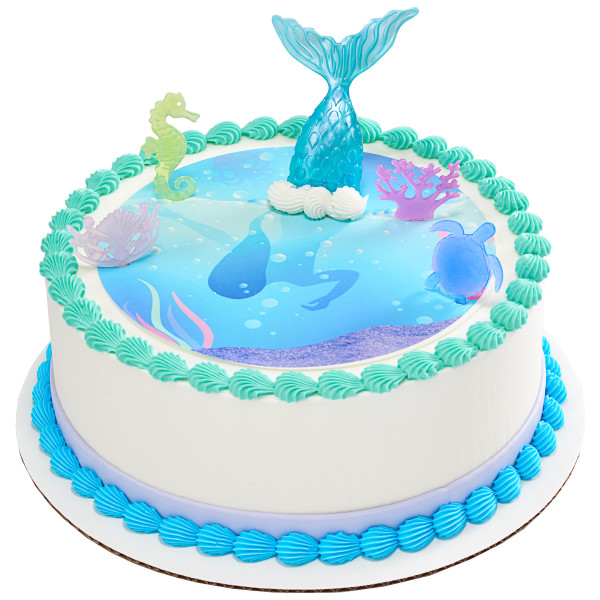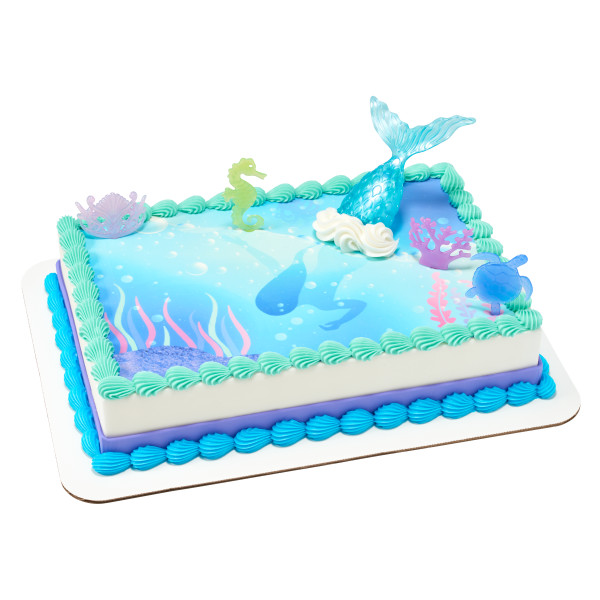 *Note: These support items are free of charge and ship automatically with your first order.
Product Details
This Mystical Mermaid DecoSet will sure to be the talk of the party! This set includes a mermaid tail, and other molded plastic sea-inspired items. 5-Piece set.
Dimensions:
Mystical Mermaid: 5.5 x 3.0 x 1.05 inches
Purple Seaweed: 2.4 x 1.85 x 0.5 inches
Pink Crown: 2.6 x 1.8 x 0.45 inches
Seahorse: 3.3 x 1.1 x 0.1 inches
WARNING: CHOKING HAZARD. Small parts. Not for children under 3 years.
Related Items
[#<Spree::Product id: 10763, name: "Mermaid Scales", description: "Make a Mermaid themed cake by adding these colorfu...", available_on: "2019-08-25 05:00:00", deleted_at: nil, slug: "mermaid-scale-photocake-image-strips", meta_description: nil, meta_keywords: "Mermaid; Fantasy;", tax_category_id: nil, shipping_category_id: 1, created_at: "2017-12-14 07:55:44", updated_at: "2019-08-25 07:03:18", promotionable: true, meta_title: nil, discontinue_on: "2020-08-31 05:00:00", product_group_id: nil, photocake_frame_item: true, choking_hazard: false, trademark_short_description: nil, name_2: "PhotoCake® Edible Image® Strips", new_prenew: nil, avail_to_purchase: false, coming_soon: false, search_sequence_number: 6375, coming_soon_date: nil, product_type: "item", display_dimensions: [], custom: false, generic: true, no_shipping: true, image_credit_item: false, limited_quantities: false, tax_cloud_tic: "40030">, #<Spree::Product id: 11037, name: "Mermaid Tail", description: "Mermaids are a big trend with little girls, and th...", available_on: "2019-08-25 05:00:00", deleted_at: nil, slug: "mermaid-tail", meta_description: nil, meta_keywords: "mermaid; fantasy; DecoPics; pics;", tax_category_id: nil, shipping_category_id: 1, created_at: "2018-02-17 08:06:22", updated_at: "2019-08-25 06:55:23", promotionable: true, meta_title: nil, discontinue_on: "2020-08-31 05:00:00", product_group_id: nil, photocake_frame_item: false, choking_hazard: false, trademark_short_description: nil, name_2: "DecoPics®", new_prenew: nil, avail_to_purchase: true, coming_soon: false, search_sequence_number: 594, coming_soon_date: nil, product_type: "item", display_dimensions: ["Teal Tail: 3.1 x 1.15 x 0.45 inches", "Pink Tail: 3.1 x 1.15 x 0.45 inches", "Purple Tail: 3.1 x 1.15 x 0.45 inches"], custom: false, generic: true, no_shipping: false, image_credit_item: false, limited_quantities: false, tax_cloud_tic: "00000">, #<Spree::Product id: 11096, name: "Mermaid Tail Wrap", description: "Add to a child's mystical party with these fun mer...", available_on: "2019-08-25 05:00:00", deleted_at: nil, slug: "mermaid-tail-wrap", meta_description: nil, meta_keywords: "mermaid; fantasy; ring;", tax_category_id: nil, shipping_category_id: 1, created_at: "2018-03-03 08:07:11", updated_at: "2019-08-25 09:10:06", promotionable: true, meta_title: nil, discontinue_on: "2020-08-31 05:00:00", product_group_id: nil, photocake_frame_item: false, choking_hazard: false, trademark_short_description: nil, name_2: "Cupcake Rings", new_prenew: nil, avail_to_purchase: true, coming_soon: false, search_sequence_number: 220, coming_soon_date: nil, product_type: "item", display_dimensions: ["Teal Tail: 2.15 x 1.65 x 0.75 inches", "Pink Tail: 2.1 x 1.7 x 0.75 inches", "Purple Tail: 2.15 x 1.75 x 0.75 inches"], custom: false, generic: true, no_shipping: false, image_credit_item: false, limited_quantities: false, tax_cloud_tic: "00000">, #<Spree::Product id: 12186, name: "Mini Mermaid Creations", description: "These sweet mini mermaids are adorable on cupcakes...", available_on: "2019-08-25 05:00:00", deleted_at: nil, slug: "mini-mermaid-creations", meta_description: nil, meta_keywords: "All Age Celebration, Sweet Décor™ Printed Edible D...", tax_category_id: nil, shipping_category_id: 1, created_at: "2019-01-30 07:46:19", updated_at: "2019-08-25 06:45:51", promotionable: true, meta_title: nil, discontinue_on: "2021-11-15 06:00:00", product_group_id: nil, photocake_frame_item: false, choking_hazard: false, trademark_short_description: nil, name_2: "Sweet Décor™ Edible Decorations", new_prenew: nil, avail_to_purchase: true, coming_soon: false, search_sequence_number: 6572, coming_soon_date: nil, product_type: "item", display_dimensions: ["MERMAID TAIL: 1.65 x 0.9 x 0.25 inches", "LARGE PEARL: 0.4 x 0.4 x 0.45 inches", "MEDIUM PEARL: 0.3 x 0.3 x 0.3 inches", "SMALL PEARL: 0.25 x 0.25 x 0.25 inches"], custom: false, generic: true, no_shipping: false, image_credit_item: false, limited_quantities: false, tax_cloud_tic: "40030">]