Shark Creations
DecoSet®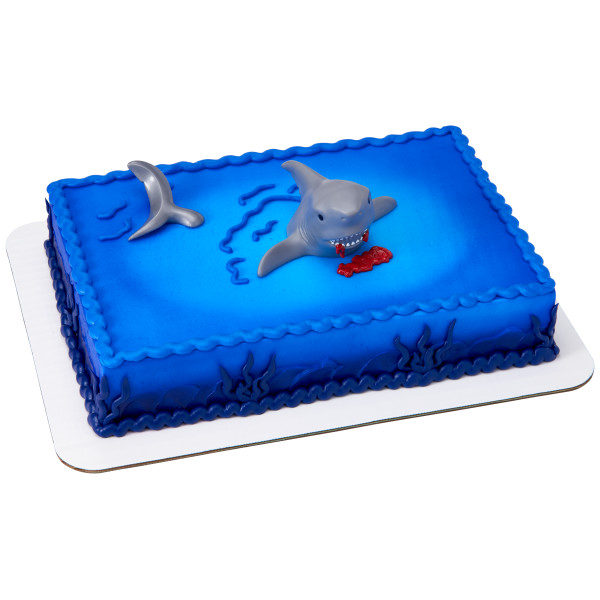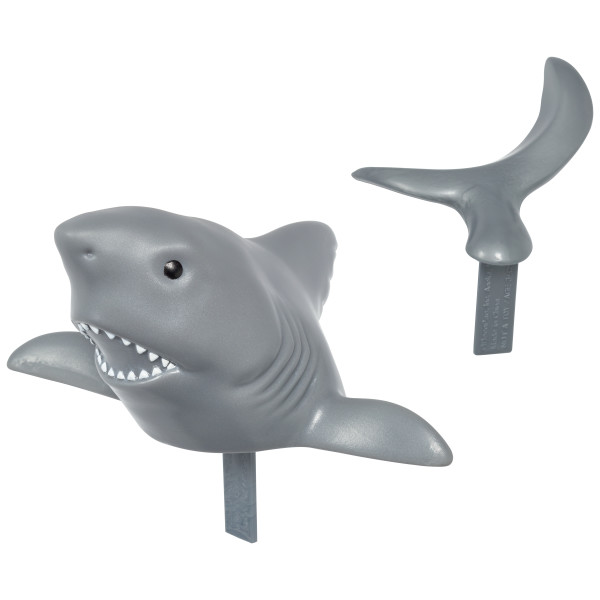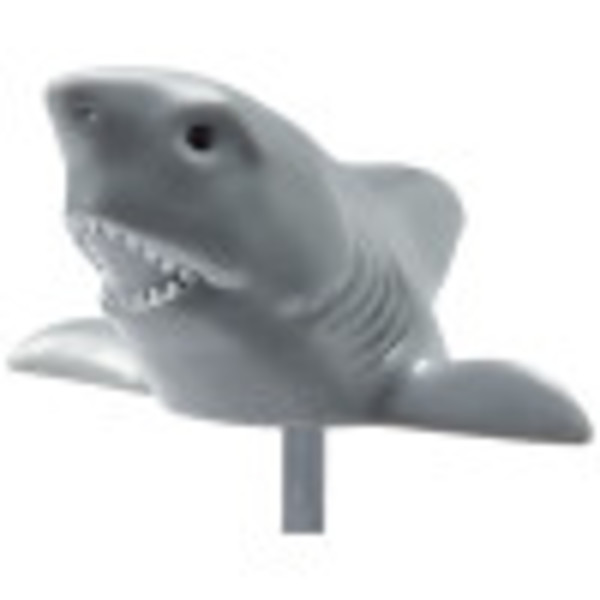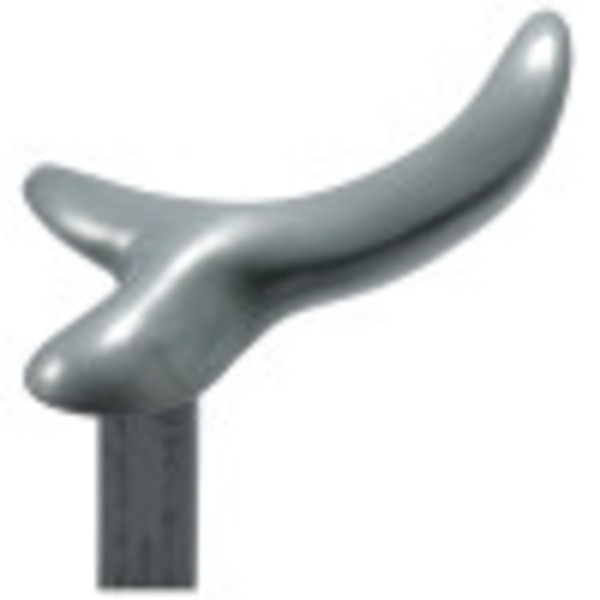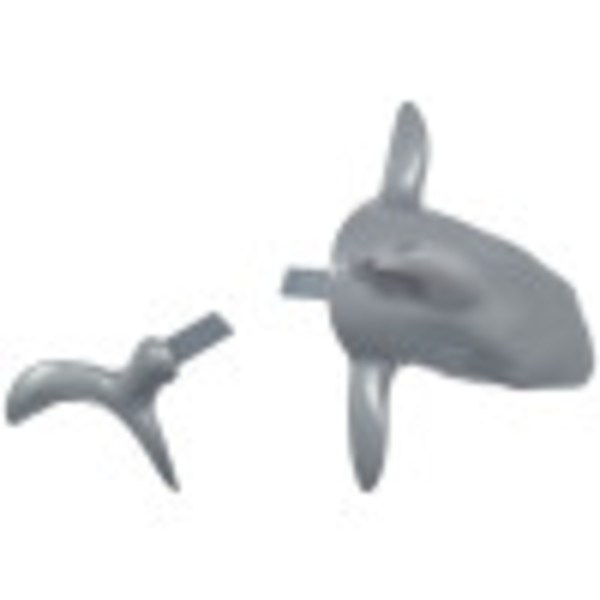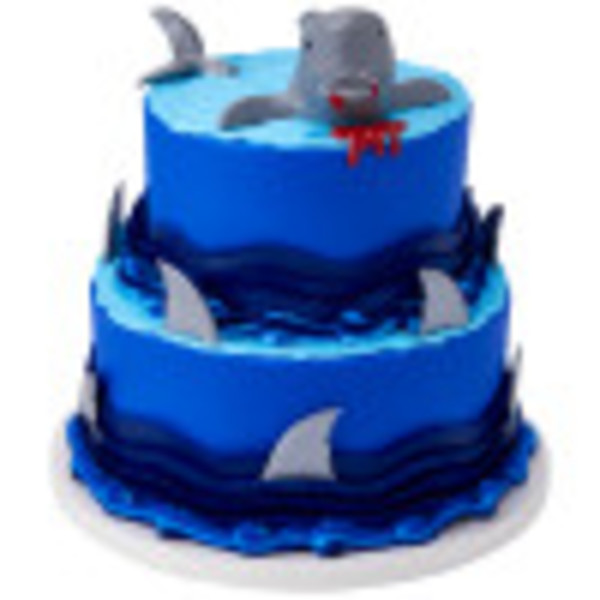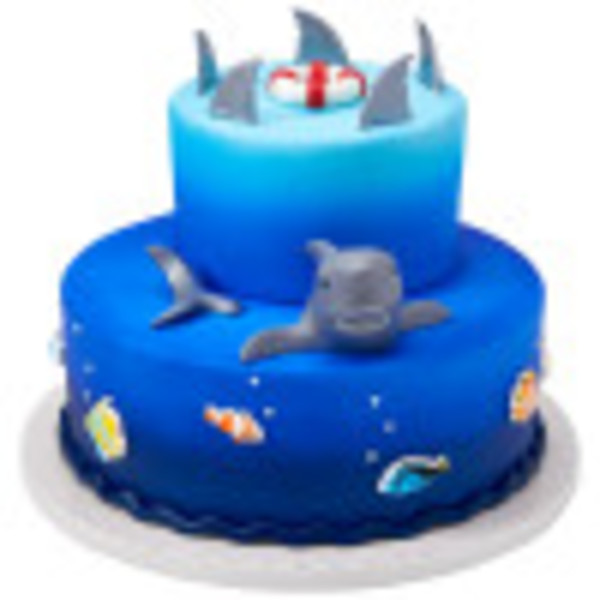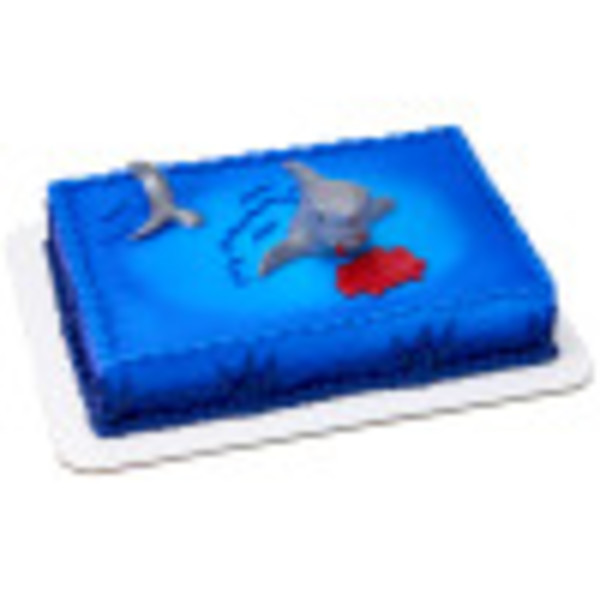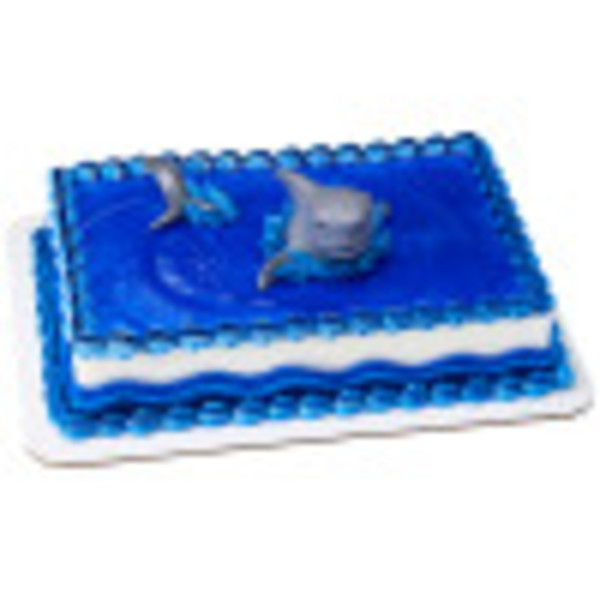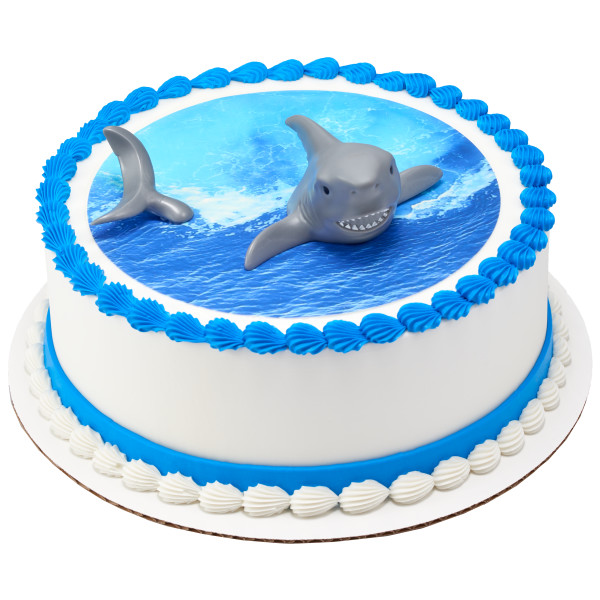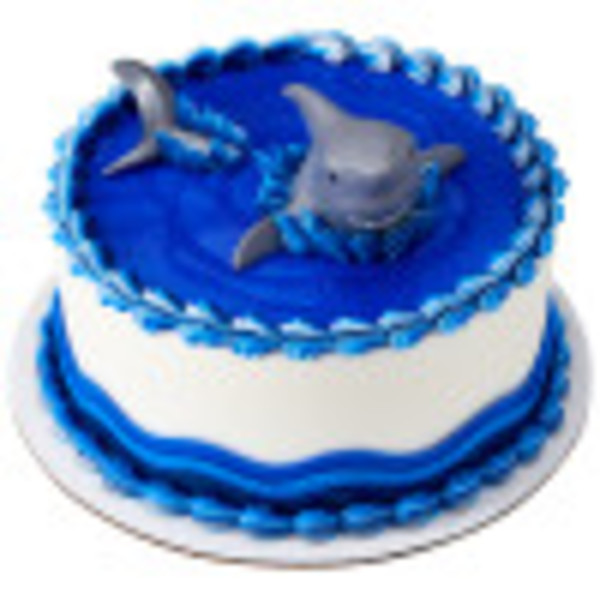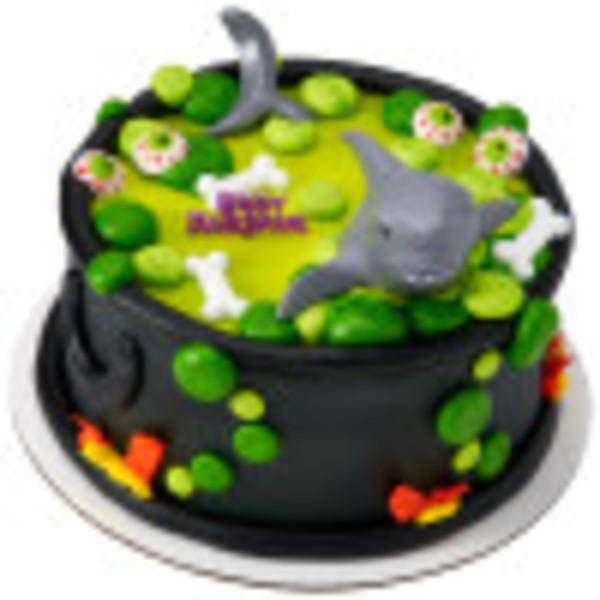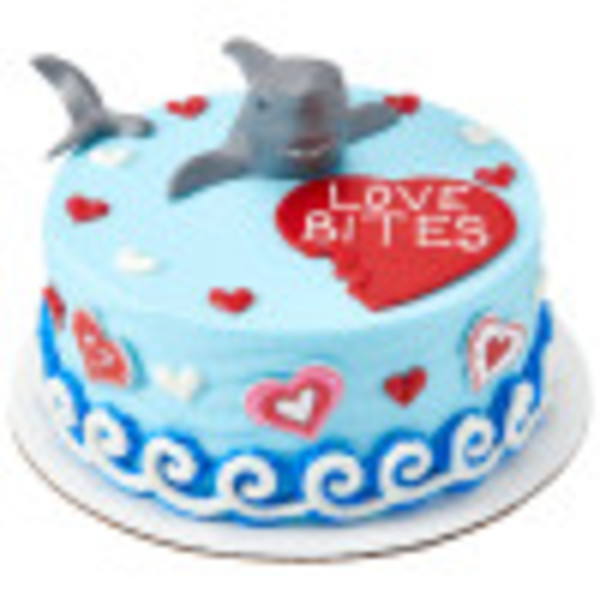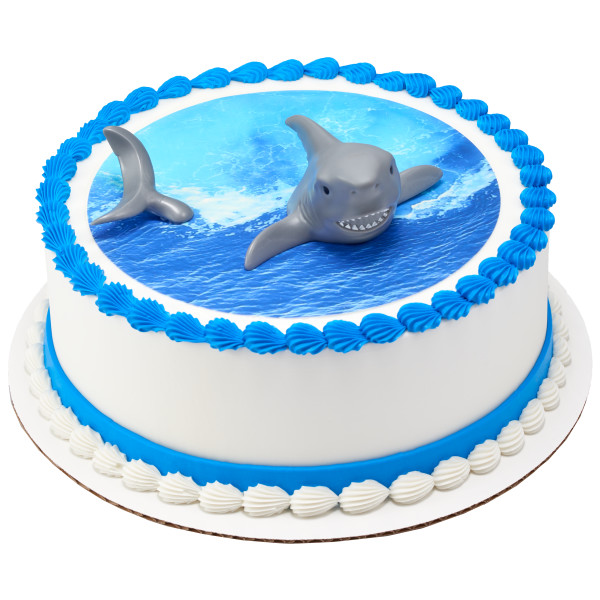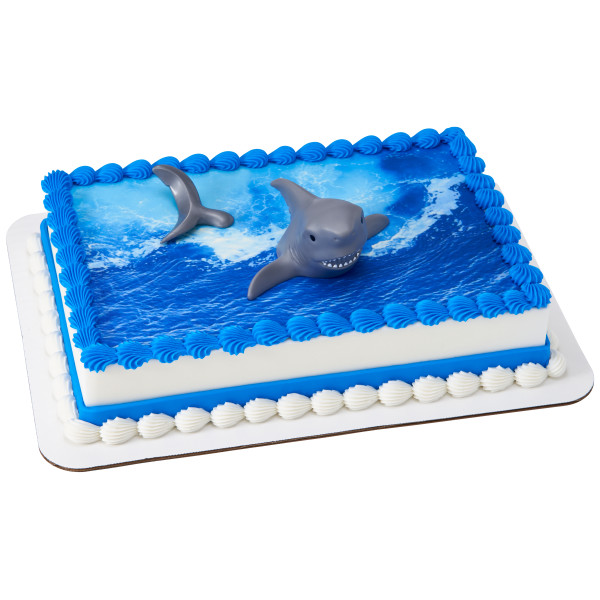 *Note: These support items are free of charge and ship automatically with your first order.
Product Details
Let your imagination run wild with this Shark Creations DecoSet! Easy to customize for any occasion and any size cake. 2-Piece set.
WARNING: CHOKING HAZARD. Small parts. Not for children under 3 years.
Related Items
[#<Spree::Product id: 11128, name: "Shark Fin", description: "Great for beach themed parties or celebrating Shar...", available_on: "2019-09-17 05:00:00", deleted_at: nil, slug: "shark-fin", meta_description: nil, meta_keywords: "shark; shark fin; DecoPics; pics;", tax_category_id: nil, shipping_category_id: 1, created_at: "2018-03-20 06:49:05", updated_at: "2019-09-17 19:07:48", promotionable: true, meta_title: nil, discontinue_on: "2022-07-31 05:00:00", product_group_id: nil, photocake_frame_item: false, choking_hazard: false, trademark_short_description: nil, name_2: "DecoPics®", new_prenew: nil, avail_to_purchase: true, coming_soon: false, search_sequence_number: 539, coming_soon_date: nil, product_type: "item", display_dimensions: ["GREY PIC: 2.1 x 1.65 x 0.15 inches"], custom: false, generic: true, no_shipping: false, image_credit_item: false, limited_quantities: false, tax_cloud_tic: "00000">, #<Spree::Product id: 11910, name: "Shark Attack Assortment", description: "A thriller of a cake design! Add tension to an oth...", available_on: "2019-09-17 05:00:00", deleted_at: nil, slug: "shark-attack-assortment", meta_description: nil, meta_keywords: "Dec-Ons® Decorations, Shark, Jaws, Ocean, Teeth", tax_category_id: nil, shipping_category_id: 1, created_at: "2018-12-27 08:04:51", updated_at: "2019-09-17 18:38:30", promotionable: true, meta_title: nil, discontinue_on: "2021-07-31 05:00:00", product_group_id: nil, photocake_frame_item: false, choking_hazard: false, trademark_short_description: nil, name_2: "Dec-Ons® Decorations", new_prenew: nil, avail_to_purchase: true, coming_soon: false, search_sequence_number: 2820, coming_soon_date: nil, product_type: "item", display_dimensions: [], custom: false, generic: true, no_shipping: false, image_credit_item: false, limited_quantities: false, tax_cloud_tic: "40030">, #<Spree::Product id: 12162, name: "Shark Creations", description: "Background provides details not able to be duplica...", available_on: "2019-09-17 05:00:00", deleted_at: nil, slug: "shark-creations-b686f34e-3271-4eb3-a1c2-dec0b8c7c3...", meta_description: nil, meta_keywords: "Shark; Ocean;", tax_category_id: nil, shipping_category_id: 1, created_at: "2019-01-29 07:59:57", updated_at: "2019-09-17 07:04:52", promotionable: true, meta_title: nil, discontinue_on: "2021-05-08 05:00:00", product_group_id: nil, photocake_frame_item: true, choking_hazard: false, trademark_short_description: nil, name_2: "PhotoCake® Edible Image® DecoSet® Background", new_prenew: nil, avail_to_purchase: false, coming_soon: false, search_sequence_number: 1135, coming_soon_date: nil, product_type: "item", display_dimensions: [], custom: false, generic: true, no_shipping: true, image_credit_item: false, limited_quantities: false, tax_cloud_tic: "31000">]