Marvel's Avengers Unify
DecoSet®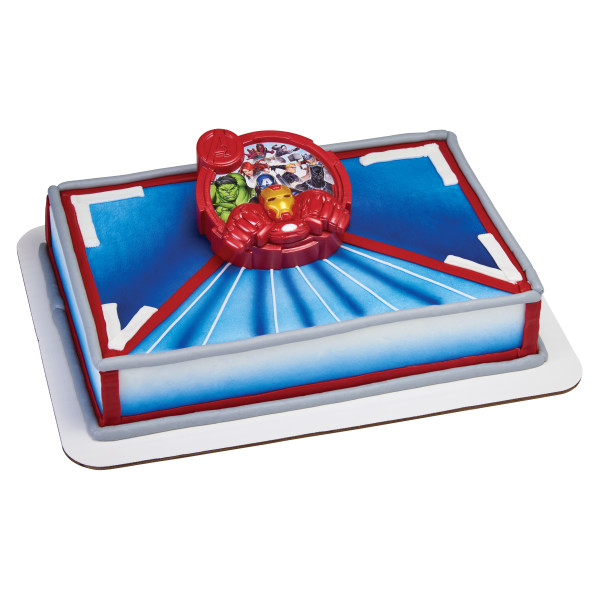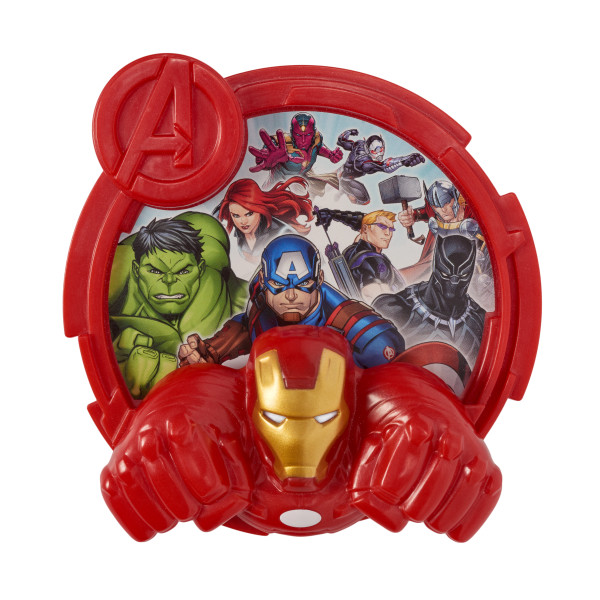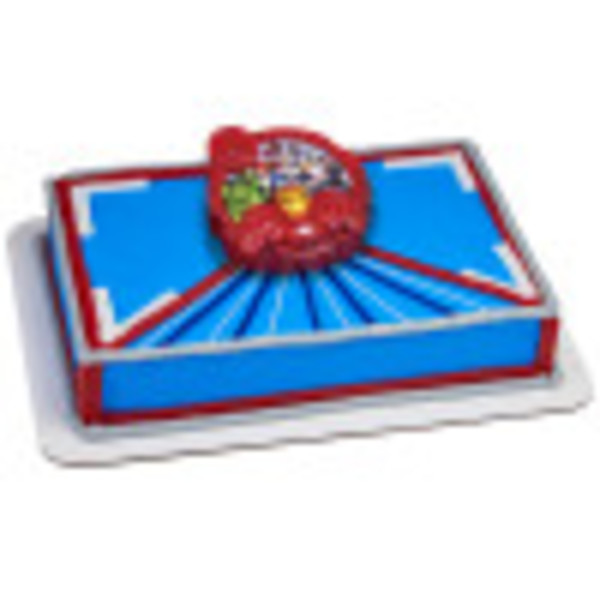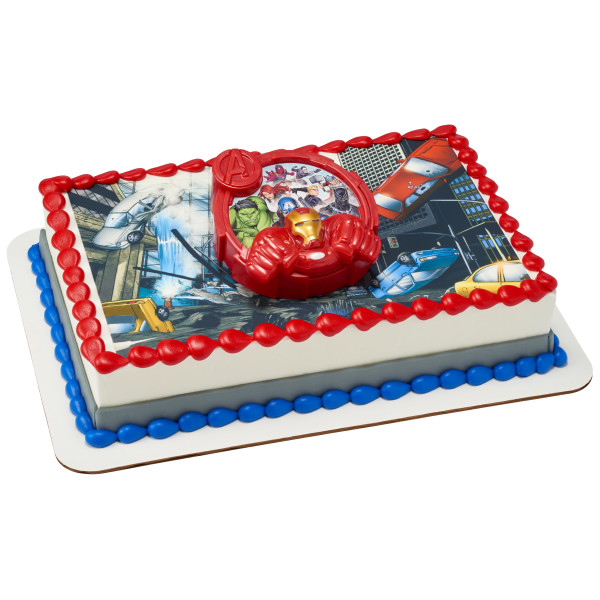 *Note: These support items are free of charge and ship automatically with your first order.
Product Details
Celebrate a SUPER fun birthday for your little superhero by topping off your cake with this awesome Avengers-Unify DecoSet. Features all the Marvel characters. 1-Piece set
Dimensions:
IRON MAN: 3.35 x 1.75 x 1.3 inches
RED PLAQUE/LAYON: 4 x 3.9 x 1.55 inches
WARNING: CHOKING HAZARD. Small parts. Not for children under 3 years.
© MARVEL
Related Items
[#<Spree::Product id: 4003, name: "MARVEL Avengers Assembled", description: "Any Marvel Avengers Fan is going to be ecstatic wh...", available_on: "2019-09-22 05:00:00", deleted_at: nil, slug: "marvel-s-avengers-assembled-photocake-frame", meta_description: nil, meta_keywords: "Avengers; Milestone;", tax_category_id: nil, shipping_category_id: 1, created_at: "2017-09-08 06:40:14", updated_at: "2019-09-22 07:04:38", promotionable: true, meta_title: nil, discontinue_on: "2020-08-31 05:00:00", product_group_id: nil, photocake_frame_item: true, choking_hazard: false, trademark_short_description: "© MARVEL", name_2: "PhotoCake® Edible Image® Frame", new_prenew: nil, avail_to_purchase: true, coming_soon: false, search_sequence_number: 2444, coming_soon_date: nil, product_type: "item", display_dimensions: [], custom: false, generic: false, no_shipping: true, image_credit_item: false, limited_quantities: false, tax_cloud_tic: "31000">, #<Spree::Product id: 6295, name: "MARVEL Avengers Captain America Icon", description: "Perfect for any Captain America fan! This PhotoCak...", available_on: "2019-09-22 05:00:00", deleted_at: nil, slug: "marvel-s-avengers-captain-america-icon-photocake-i...", meta_description: nil, meta_keywords: "Avengers; Marvel;", tax_category_id: nil, shipping_category_id: 1, created_at: "2017-09-08 06:47:53", updated_at: "2019-09-22 07:11:50", promotionable: true, meta_title: nil, discontinue_on: "2020-07-31 05:00:00", product_group_id: nil, photocake_frame_item: true, choking_hazard: false, trademark_short_description: "© MARVEL", name_2: "PhotoCake® Edible Image®", new_prenew: nil, avail_to_purchase: true, coming_soon: false, search_sequence_number: 1696, coming_soon_date: nil, product_type: "item", display_dimensions: [], custom: false, generic: false, no_shipping: true, image_credit_item: false, limited_quantities: false, tax_cloud_tic: "31000">, #<Spree::Product id: 8135, name: "MARVEL Avengers I Am An Avenger", description: "Marvel Avengers are jumping into action in this Ph...", available_on: "2019-09-22 05:00:00", deleted_at: nil, slug: "marvel-s-avengers-i-am-an-avenger-photocake-image", meta_description: nil, meta_keywords: "Avengers; Marvel;", tax_category_id: nil, shipping_category_id: 1, created_at: "2017-09-08 06:53:45", updated_at: "2019-09-22 06:48:04", promotionable: true, meta_title: nil, discontinue_on: "2020-07-31 05:00:00", product_group_id: nil, photocake_frame_item: true, choking_hazard: false, trademark_short_description: "© MARVEL", name_2: "PhotoCake® Edible Image®", new_prenew: nil, avail_to_purchase: true, coming_soon: false, search_sequence_number: 1699, coming_soon_date: nil, product_type: "item", display_dimensions: [], custom: false, generic: false, no_shipping: true, image_credit_item: false, limited_quantities: false, tax_cloud_tic: "31000">, #<Spree::Product id: 10744, name: "MARVEL Avengers Mightiest Heroes", description: "Marvel Avenger fans will flip out over these chara...", available_on: "2019-09-22 05:00:00", deleted_at: nil, slug: "avengers-mightiest-hero", meta_description: nil, meta_keywords: "Avengers; Marvel; rings;", tax_category_id: nil, shipping_category_id: 1, created_at: "2017-12-14 07:49:38", updated_at: "2019-09-22 16:57:52", promotionable: true, meta_title: nil, discontinue_on: "2021-01-31 06:00:00", product_group_id: nil, photocake_frame_item: false, choking_hazard: false, trademark_short_description: "© MARVEL", name_2: "Cupcake Rings", new_prenew: nil, avail_to_purchase: true, coming_soon: false, search_sequence_number: 643, coming_soon_date: nil, product_type: "item", display_dimensions: ["Red Iron Man: 1.55 x 1.55 x 0.8 inches"], custom: false, generic: false, no_shipping: false, image_credit_item: false, limited_quantities: false, tax_cloud_tic: "00000">]