Disney/Pixar Toy Story 4 Team Toy
DecoSet®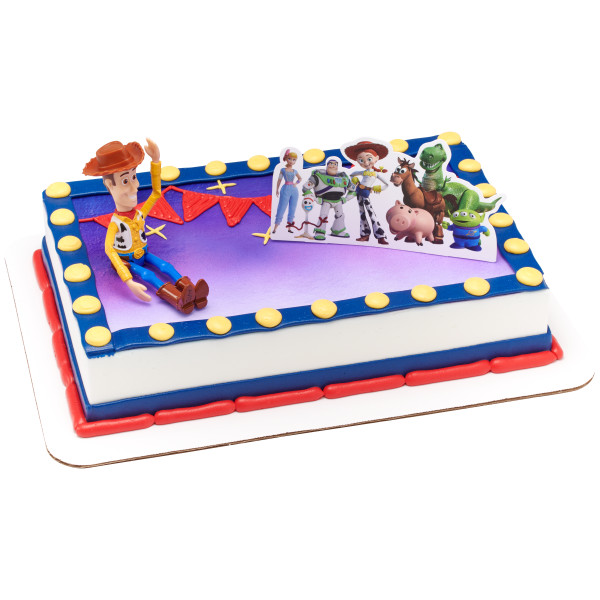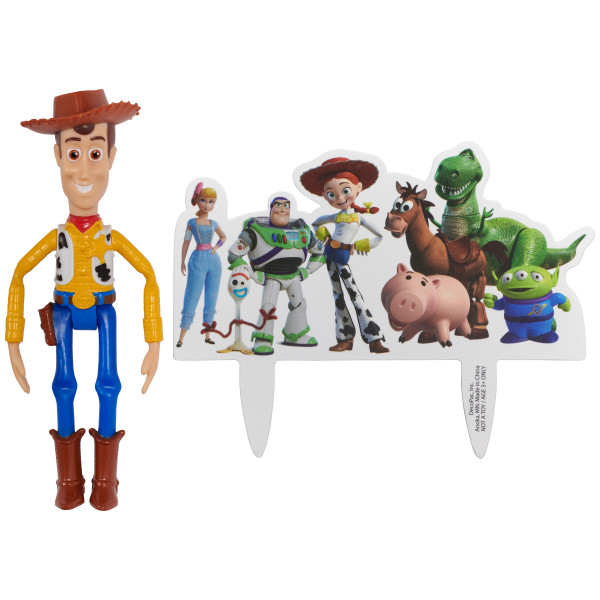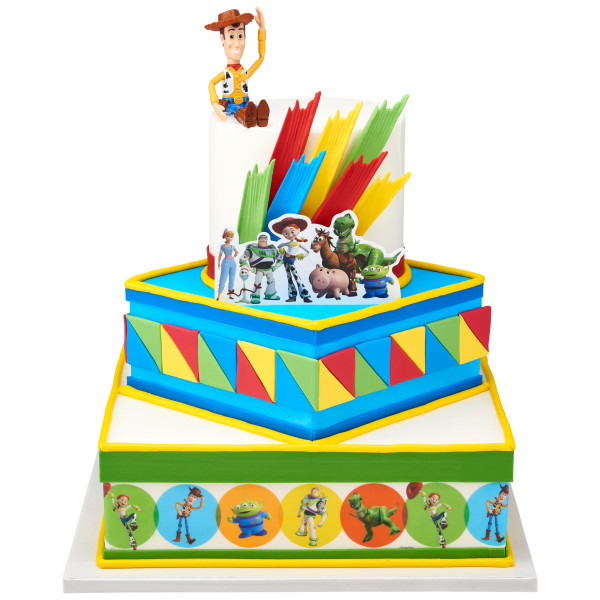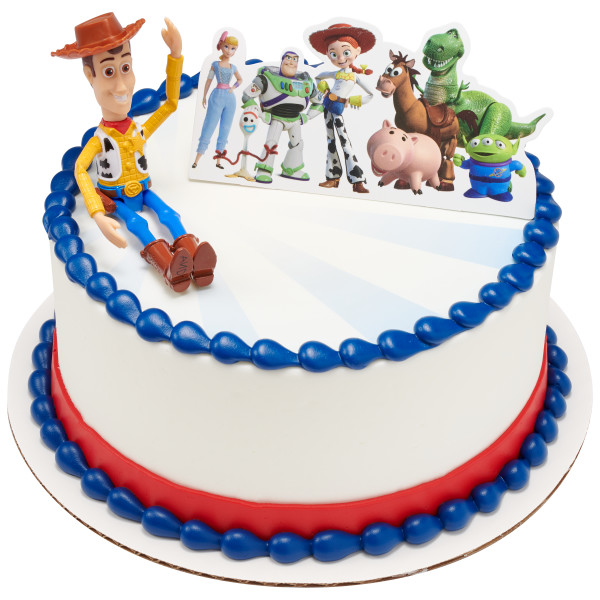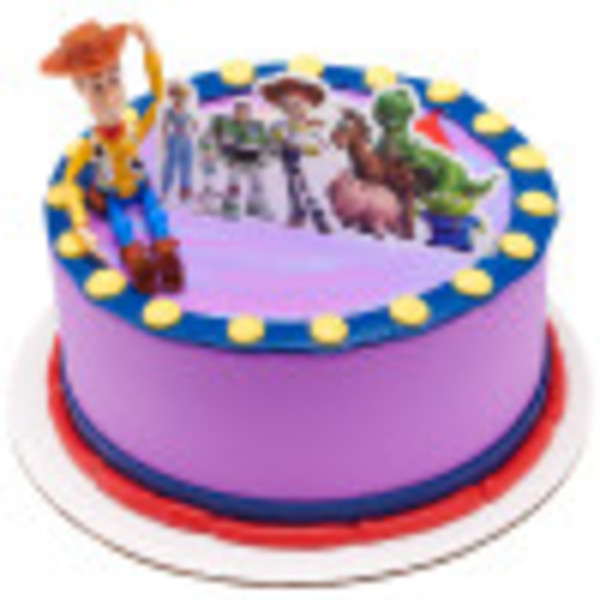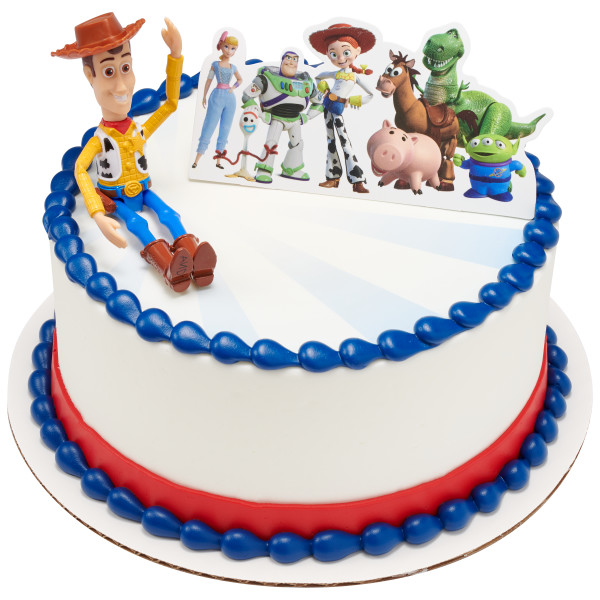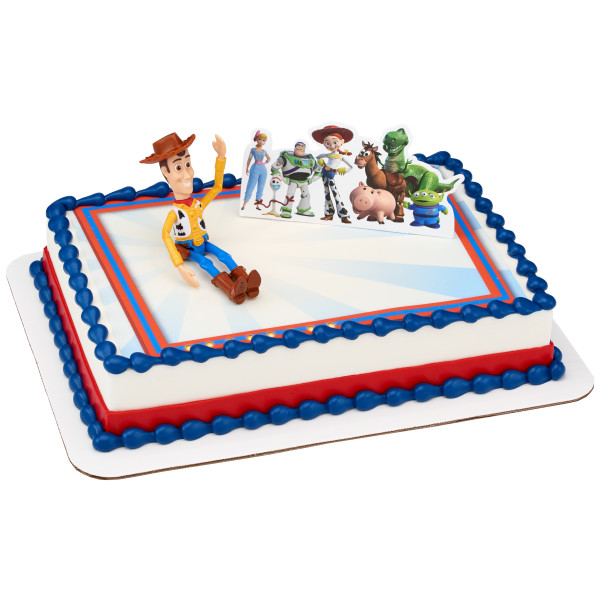 *Note: These support items are free of charge and ship automatically with your first order.
Product Details
Woody and the gang are back, and they're focused on a new birthday mission! Add playful color and familiar friends to your next cake design!
WARNING: CHOKING HAZARD. Small parts. Not for children under 3 years.
©Disney Enterprises, Inc and Pixar Animation Studios.
Related Items
[#<Spree::Product id: 2412, name: "Disney/Pixar Toy Story Toys in Action", description: "Buzz and Woody join forces in this PhotoCake Edibl...", available_on: "2019-09-18 05:00:00", deleted_at: nil, slug: "toy-story-toys-in-action-photocake-image", meta_description: nil, meta_keywords: "Toy Story; Disney", tax_category_id: nil, shipping_category_id: 1, created_at: "2017-09-08 06:35:22", updated_at: "2019-09-18 06:56:30", promotionable: true, meta_title: nil, discontinue_on: "2020-07-31 05:00:00", product_group_id: nil, photocake_frame_item: true, choking_hazard: false, trademark_short_description: "© Disney Enterprises, Inc. and Pixar Animation Stu...", name_2: "PhotoCake® Edible Image®", new_prenew: nil, avail_to_purchase: true, coming_soon: false, search_sequence_number: 2269, coming_soon_date: nil, product_type: "item", display_dimensions: [], custom: false, generic: false, no_shipping: true, image_credit_item: false, limited_quantities: false, tax_cloud_tic: "31000">, #<Spree::Product id: 2479, name: "Disney/Pixar Toy Story Look Out!", description: "This is Toy Story cake is perfect for any celebrat...", available_on: "2019-09-18 05:00:00", deleted_at: nil, slug: "toy-story-look-out-photocake-frame", meta_description: nil, meta_keywords: "Toy Story; Disney", tax_category_id: nil, shipping_category_id: 1, created_at: "2017-09-08 06:35:34", updated_at: "2019-09-18 07:10:13", promotionable: true, meta_title: nil, discontinue_on: "2020-07-31 05:00:00", product_group_id: nil, photocake_frame_item: true, choking_hazard: false, trademark_short_description: "© Disney Enterprises, Inc. and Pixar Animation Stu...", name_2: "PhotoCake® Edible Image® Frame", new_prenew: nil, avail_to_purchase: true, coming_soon: false, search_sequence_number: 2500, coming_soon_date: nil, product_type: "item", display_dimensions: [], custom: false, generic: false, no_shipping: true, image_credit_item: false, limited_quantities: false, tax_cloud_tic: "31000">, #<Spree::Product id: 12380, name: "Disney/Pixar Toy Story It's Play Time!", description: "Join Woody, Buzz and Jessie in this Disney/Pixar T...", available_on: "2019-09-18 05:00:00", deleted_at: nil, slug: "disney-pixar-toy-story-4-it-s-play-time", meta_description: nil, meta_keywords: "Toy Story; Disney", tax_category_id: nil, shipping_category_id: 1, created_at: "2019-03-01 07:47:58", updated_at: "2019-09-18 06:49:30", promotionable: true, meta_title: nil, discontinue_on: "2020-07-31 05:00:00", product_group_id: nil, photocake_frame_item: true, choking_hazard: false, trademark_short_description: "© Disney Enterprises, Inc. and Pixar Animation Stu...", name_2: "PhotoCake® Edible Image®", new_prenew: nil, avail_to_purchase: true, coming_soon: false, search_sequence_number: 2280, coming_soon_date: nil, product_type: "item", display_dimensions: [], custom: false, generic: false, no_shipping: true, image_credit_item: false, limited_quantities: false, tax_cloud_tic: "31000">, #<Spree::Product id: 12521, name: "Disney/Pixar Toy Story 4 Toys Play", description: "The Toy Story gang are back, and they're focused o...", available_on: "2019-09-18 05:00:00", deleted_at: nil, slug: "disney-pixar-toy-story-4-team-toy-25159a49-5b0e-4f...", meta_description: nil, meta_keywords: "Toy Story; Toy Story 4; cupcake ring;", tax_category_id: nil, shipping_category_id: 1, created_at: "2019-04-23 06:56:45", updated_at: "2019-09-18 22:06:55", promotionable: true, meta_title: nil, discontinue_on: "2021-07-31 05:00:00", product_group_id: nil, photocake_frame_item: false, choking_hazard: false, trademark_short_description: "©Disney Enterprises, Inc and Pixar Animation Studi...", name_2: "Cupcake Rings", new_prenew: nil, avail_to_purchase: true, coming_soon: false, search_sequence_number: 739, coming_soon_date: nil, product_type: "item", display_dimensions: ["STICKERED RING (VARIOUS CHARACTERS): 1.45 x 1.45 x 0.85 inches"], custom: false, generic: false, no_shipping: false, image_credit_item: false, limited_quantities: false, tax_cloud_tic: "00000">]