Disney Princess Once Upon a Moment
DecoSet®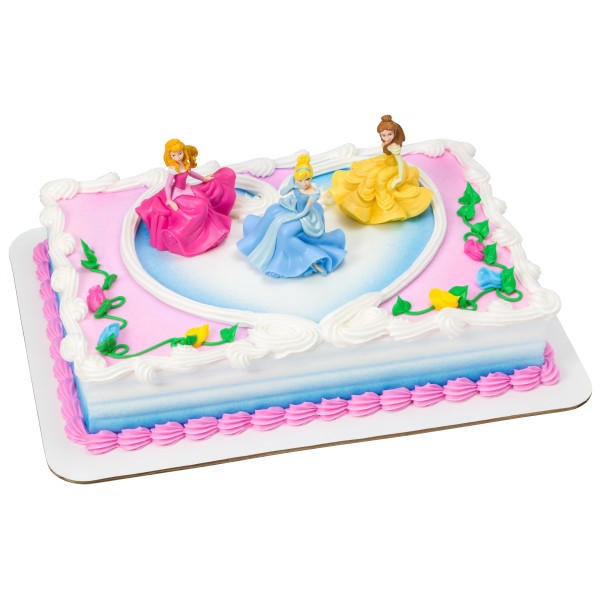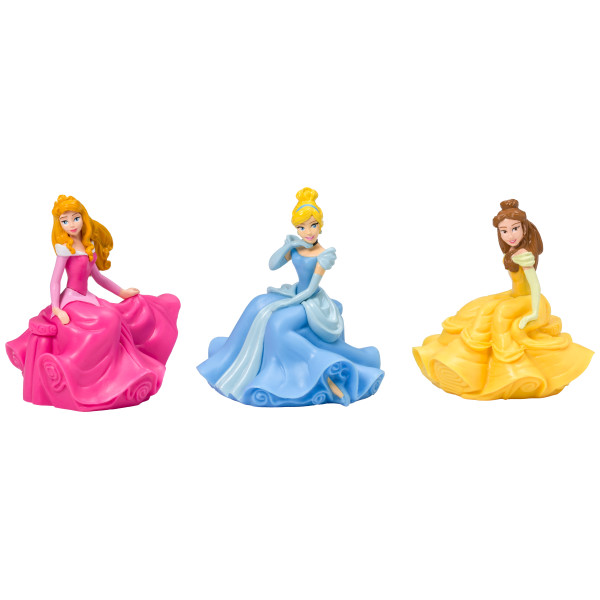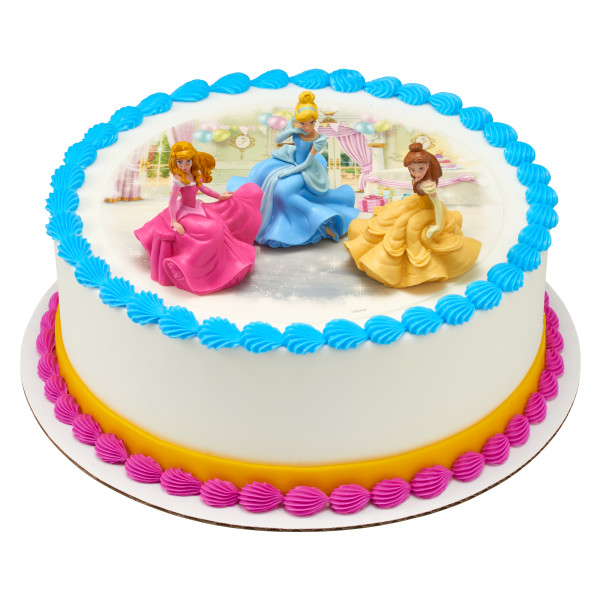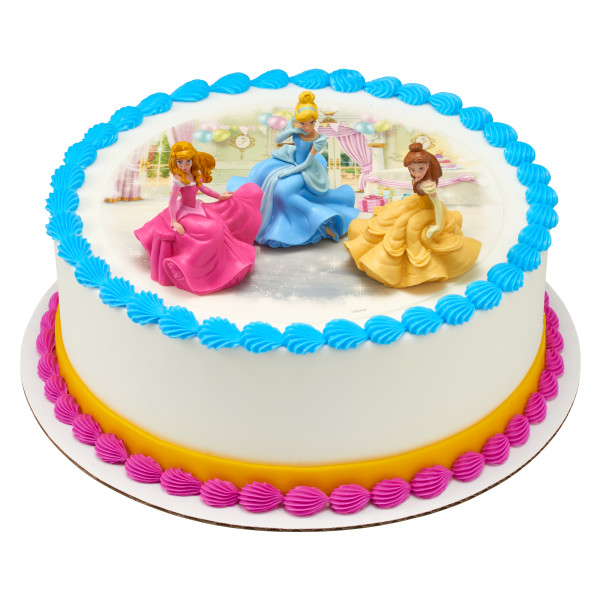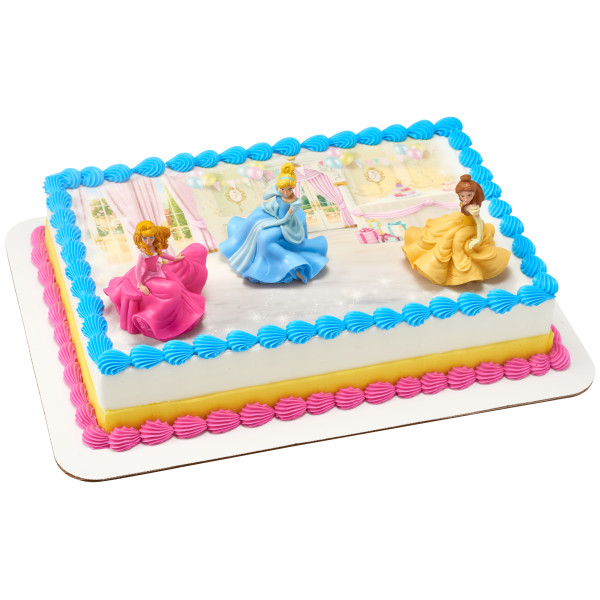 *Note: These support items are free of charge and ship automatically with your first order.
Product Details
Bring princess magic to a cake with this Disney Princess DecoSet®. Features Aurora, Belle and Cinderella seated figurines. 3-Piece set in each package.
WARNING: CHOKING HAZARD. Small parts. Not for children under 3 years.
©Disney
Support Materials
Videos
How to Create a Disney Princess Once Upon a Moment Cake
Related Items
[#<Spree::Product id: 3058, name: "Disney Princess Dream Big, Princess", description: "Dream Big, Princess with Cinderella, Ariel, Rapunz...", available_on: "2019-06-19 05:00:00", deleted_at: nil, slug: "disney-princess-dream-big-princess-photocake-image", meta_description: nil, meta_keywords: "Disney; Princesses", tax_category_id: nil, shipping_category_id: 1, created_at: "2017-09-08 06:37:11", updated_at: "2019-06-19 08:28:22", promotionable: true, meta_title: nil, discontinue_on: "2020-07-31 05:00:00", product_group_id: nil, photocake_frame_item: true, choking_hazard: false, trademark_short_description: "©Disney", name_2: "PhotoCake® Edible Image®", new_prenew: nil, avail_to_purchase: true, coming_soon: false, search_sequence_number: 1383, coming_soon_date: nil, product_type: "item", display_dimensions: [], custom: false, generic: false, no_shipping: true, image_credit_item: false, limited_quantities: false, tax_cloud_tic: "31000">, #<Spree::Product id: 4580, name: "Disney Princess Dream Big, Heart Strong", description: "So easy it's a dream come true. Personalize a Prin...", available_on: "2019-06-19 05:00:00", deleted_at: nil, slug: "disney-princess-dream-big-princess-heart-strong-ph...", meta_description: nil, meta_keywords: "Disney; Princesses", tax_category_id: nil, shipping_category_id: 1, created_at: "2017-09-08 06:42:13", updated_at: "2019-06-19 08:36:43", promotionable: true, meta_title: nil, discontinue_on: "2020-12-31 06:00:00", product_group_id: nil, photocake_frame_item: true, choking_hazard: false, trademark_short_description: "©Disney", name_2: "PhotoCake® Edible Image® Frame", new_prenew: nil, avail_to_purchase: true, coming_soon: false, search_sequence_number: 2296, coming_soon_date: nil, product_type: "item", display_dimensions: [], custom: false, generic: false, no_shipping: true, image_credit_item: false, limited_quantities: false, tax_cloud_tic: "31000">, #<Spree::Product id: 6053, name: "Disney Princess Belle Beautiful as a Rose", description: "A tale as old as time when you join Disney Belle a...", available_on: "2019-06-19 05:00:00", deleted_at: nil, slug: "disney-princess-belle-beautiful-as-a-rose-decoset-...", meta_description: nil, meta_keywords: "Belle; Beauty and the Beast;", tax_category_id: nil, shipping_category_id: 1, created_at: "2017-09-08 06:47:07", updated_at: "2019-06-19 08:35:11", promotionable: true, meta_title: nil, discontinue_on: "2020-07-31 05:00:00", product_group_id: 57, photocake_frame_item: false, choking_hazard: true, trademark_short_description: "©Disney", name_2: "DecoSet®", new_prenew: nil, avail_to_purchase: true, coming_soon: false, search_sequence_number: 782, coming_soon_date: nil, product_type: "item", display_dimensions: ["Belle Figurine: 2 x 1.85 x 3.1 inches", "Crown: 3.95 x 2.65 x 2.7 inches"], custom: false, generic: false, no_shipping: false, image_credit_item: false, limited_quantities: false, tax_cloud_tic: "00000">, #<Spree::Product id: 7521, name: "Disney Princess Characters", description: "Celebrate with your favorite Disney Princesses. Ci...", available_on: "2019-06-19 05:00:00", deleted_at: nil, slug: "disney-princess-characters-sugarsoft-decorations-3...", meta_description: nil, meta_keywords: "Disney, Princess, Ariel, Snow White, Rapunzel, Bel...", tax_category_id: nil, shipping_category_id: 1, created_at: "2017-09-08 06:51:45", updated_at: "2019-06-19 08:34:30", promotionable: true, meta_title: nil, discontinue_on: "2029-07-31 05:00:00", product_group_id: nil, photocake_frame_item: false, choking_hazard: false, trademark_short_description: "©Disney", name_2: "SugarSoft® Printed Edible Decorations", new_prenew: nil, avail_to_purchase: true, coming_soon: false, search_sequence_number: 3050, coming_soon_date: nil, product_type: "item", display_dimensions: ["Cinderella (x12): 1.1 x 0.85 x 0.25 inches", "Jasmine (x12): 1.15 x 1.05 x 0.2 inches", "Snow White (x12): 1.15 x 0.85 x 0.25 inches", "Belle (x12): 1.3 x 0.8 x 0.25 inches", "Ariel (x12): 1.2 x 1 x 0.2 inches"], custom: false, generic: false, no_shipping: false, image_credit_item: false, limited_quantities: true, tax_cloud_tic: "40030">]