Elena of Avalor Crown Princess
DecoSet®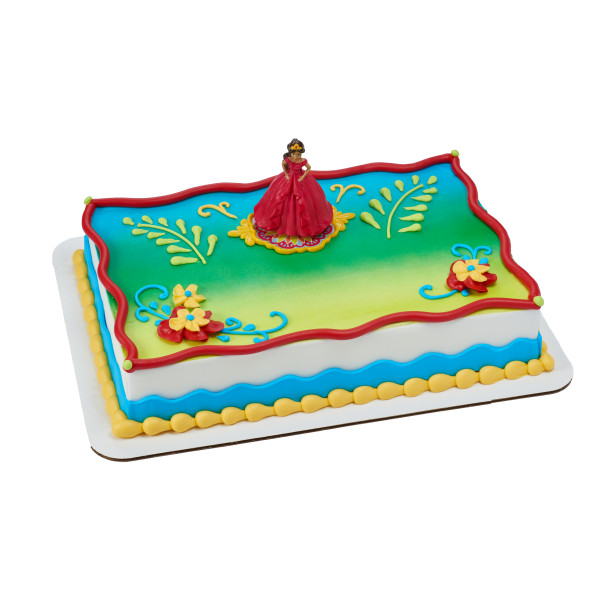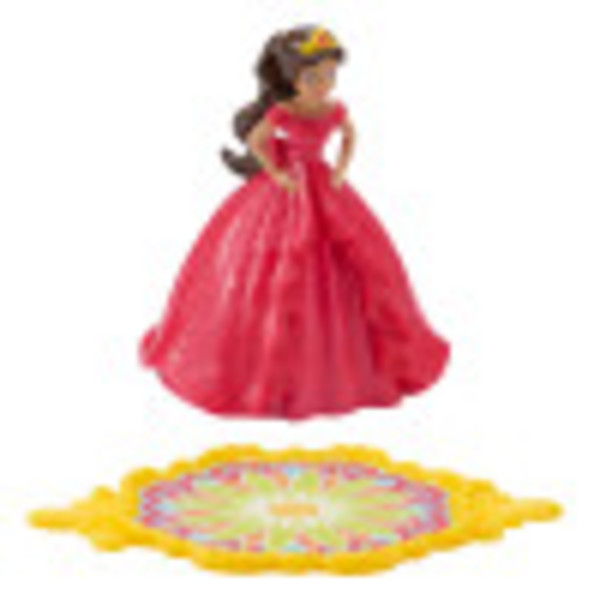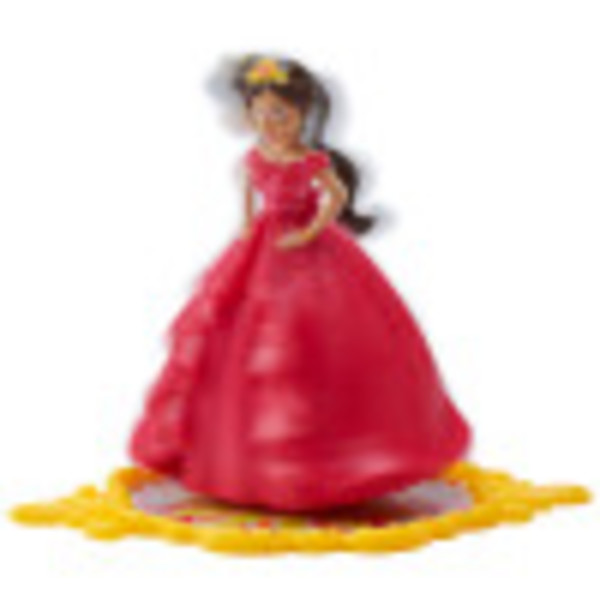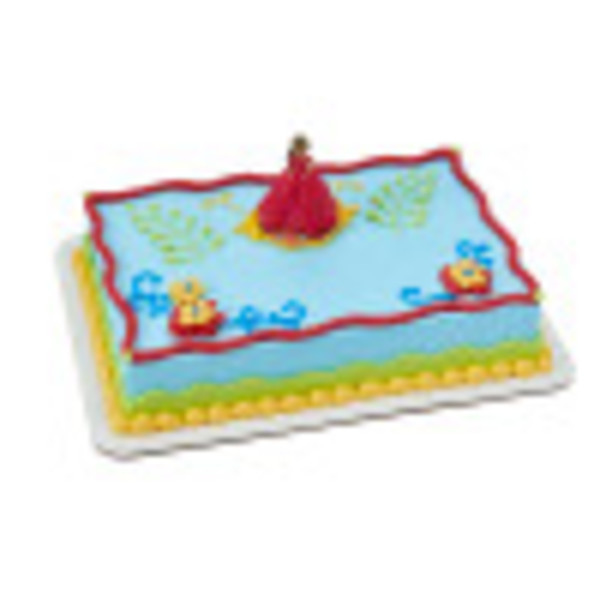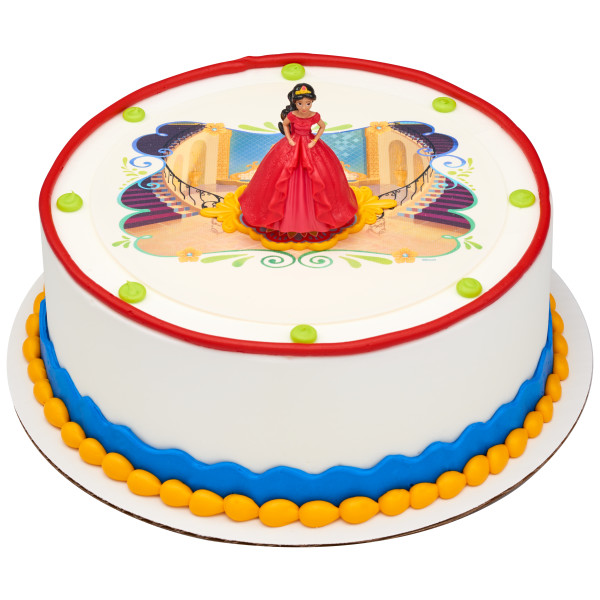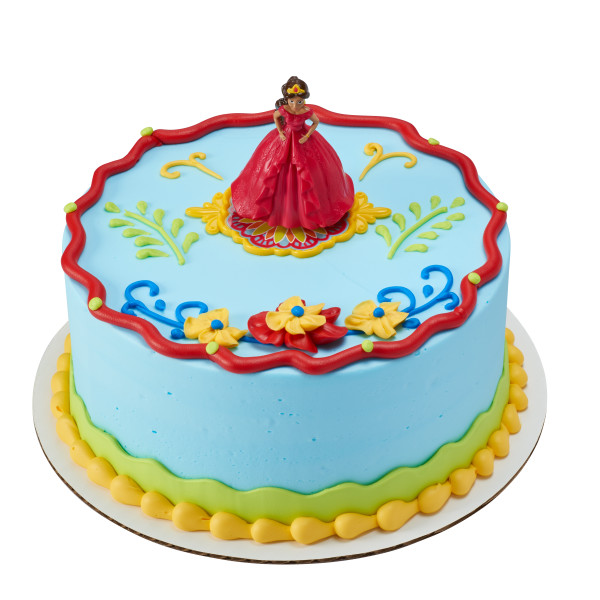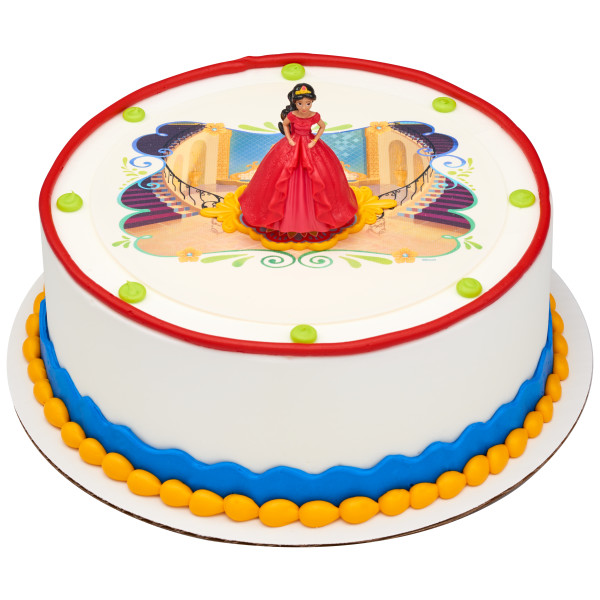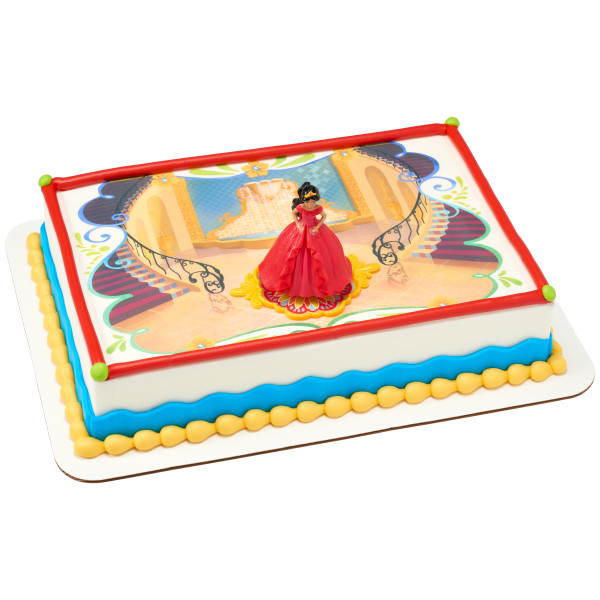 *Note: These support items are free of charge and ship automatically with your first order.
Product Details
Bring the beauty of Elena of Avalor Crown Princess to the party. This DecoSet includes Elena of Avalor figurine and molded sticker base for figurine to twirl on for after party play. 2-Piece set.
Dimensions:
Base : 2.95 x 2.55 x 0.25 inches
Elena of Avalor: 2.95 x 1.85 x 2.85 inches
WARNING: CHOKING HAZARD. Small parts. Not for children under 3 years.
©Disney
Related Items
[#<Spree::Product id: 2591, name: "Shopkins™ Time to Shop", description: "It's time to Shop with the Shopkins™! This DecoSet...", available_on: "2019-08-17 05:00:00", deleted_at: nil, slug: "shopkins-tm-time-to-shop-decoset", meta_description: nil, meta_keywords: "Shopkins; time to shop; shoppies; birthday;", tax_category_id: nil, shipping_category_id: 1, created_at: "2017-09-08 06:35:55", updated_at: "2019-08-17 19:35:55", promotionable: true, meta_title: nil, discontinue_on: "2020-12-31 06:00:00", product_group_id: 61, photocake_frame_item: false, choking_hazard: true, trademark_short_description: "© Moose", name_2: "DecoSet®", new_prenew: nil, avail_to_purchase: true, coming_soon: false, search_sequence_number: 1019, coming_soon_date: nil, product_type: "item", display_dimensions: ["Character Zippered Pouch: 6.25 x 3.6 x 0.9 inches", "Cookie Figurine: 3 x 2.15 x 0.1 inches", "Apple Figurine: 3.2 x 2.05 x 0.1 inches"], custom: false, generic: false, no_shipping: false, image_credit_item: false, limited_quantities: false, tax_cloud_tic: "00000">, #<Spree::Product id: 4000, name: "Elena of Avalor Adventure Awaits!", description: "Elena of Avalor swings into the party in this Phot...", available_on: "2019-08-17 05:00:00", deleted_at: nil, slug: "elena-of-avalor-adventure-awaits-photocake-frame", meta_description: nil, meta_keywords: "Elena of Avalor Crown Princess;", tax_category_id: nil, shipping_category_id: 1, created_at: "2017-09-08 06:40:13", updated_at: "2019-08-17 07:25:39", promotionable: true, meta_title: nil, discontinue_on: "2020-07-31 05:00:00", product_group_id: nil, photocake_frame_item: true, choking_hazard: false, trademark_short_description: "©Disney", name_2: "PhotoCake® Edible Image® Frame", new_prenew: nil, avail_to_purchase: true, coming_soon: false, search_sequence_number: 2435, coming_soon_date: nil, product_type: "item", display_dimensions: [], custom: false, generic: false, no_shipping: true, image_credit_item: false, limited_quantities: false, tax_cloud_tic: "31000">, #<Spree::Product id: 11161, name: "Elena of Avalor", description: "Have a party with Elena of Avalor at your next cel...", available_on: "2019-08-17 05:00:00", deleted_at: nil, slug: "elena-of-avalor-dia-de-los-muer", meta_description: nil, meta_keywords: "Elena of Avalor Crown Princess;", tax_category_id: nil, shipping_category_id: 1, created_at: "2018-03-24 06:50:58", updated_at: "2019-08-17 07:19:33", promotionable: true, meta_title: nil, discontinue_on: "2020-12-31 06:00:00", product_group_id: nil, photocake_frame_item: true, choking_hazard: false, trademark_short_description: "©Disney", name_2: "PhotoCake® Edible Image®", new_prenew: nil, avail_to_purchase: true, coming_soon: false, search_sequence_number: 1550, coming_soon_date: nil, product_type: "item", display_dimensions: [], custom: false, generic: false, no_shipping: true, image_credit_item: false, limited_quantities: false, tax_cloud_tic: "31000">, #<Spree::Product id: 11388, name: "Elena Of Avalor Feliz Navidad", description: "Your customer's will love this Feliz Navidad Photo...", available_on: "2019-08-17 05:00:00", deleted_at: nil, slug: "elena-of-avalor-feliz-navidad", meta_description: nil, meta_keywords: "Elena of Avalor Crown Princess;", tax_category_id: nil, shipping_category_id: 1, created_at: "2018-03-28 06:51:08", updated_at: "2019-08-17 07:30:47", promotionable: true, meta_title: nil, discontinue_on: "2020-12-31 06:00:00", product_group_id: nil, photocake_frame_item: true, choking_hazard: false, trademark_short_description: "©Disney", name_2: "PhotoCake® Edible Image®", new_prenew: nil, avail_to_purchase: true, coming_soon: false, search_sequence_number: 1551, coming_soon_date: nil, product_type: "item", display_dimensions: [], custom: false, generic: false, no_shipping: true, image_credit_item: false, limited_quantities: false, tax_cloud_tic: "31000">]