Pet Creations
DecoSet®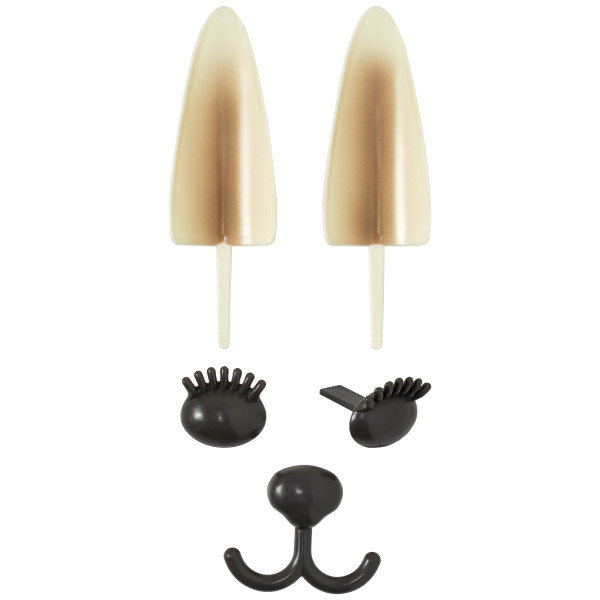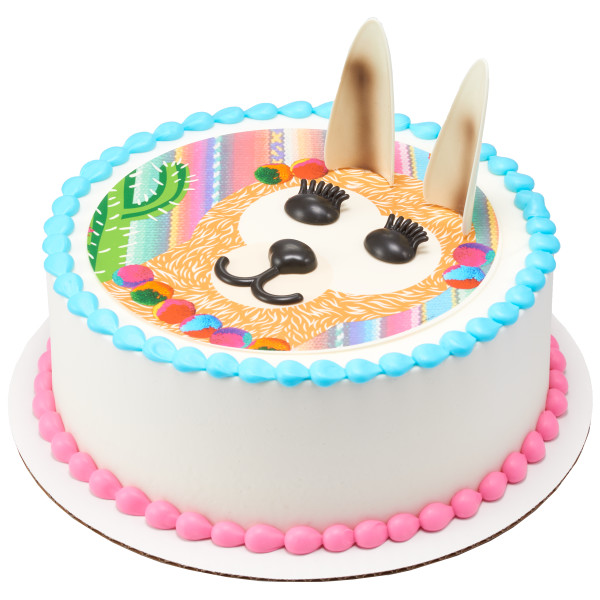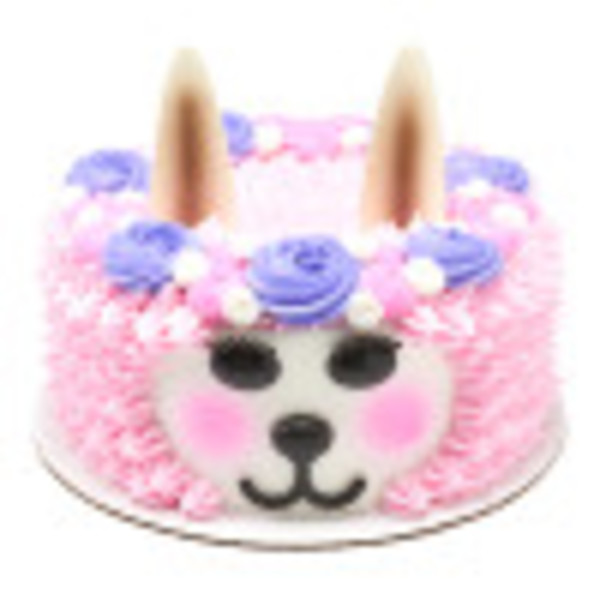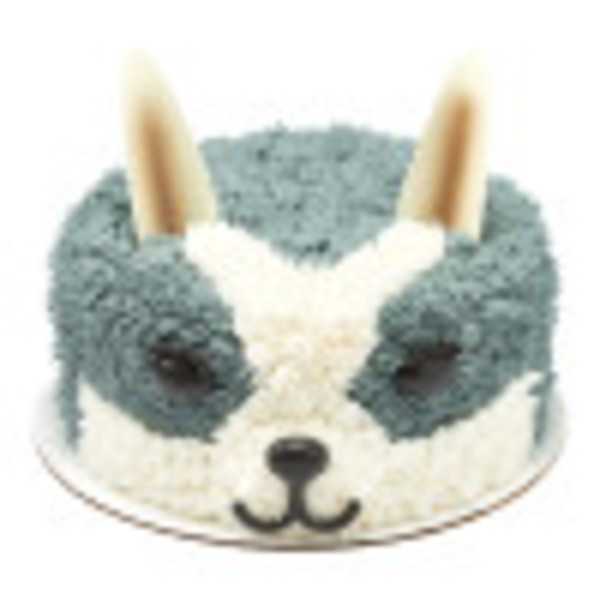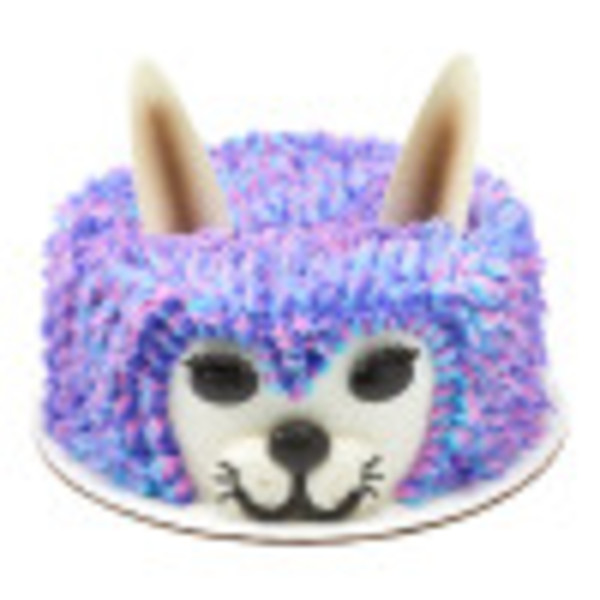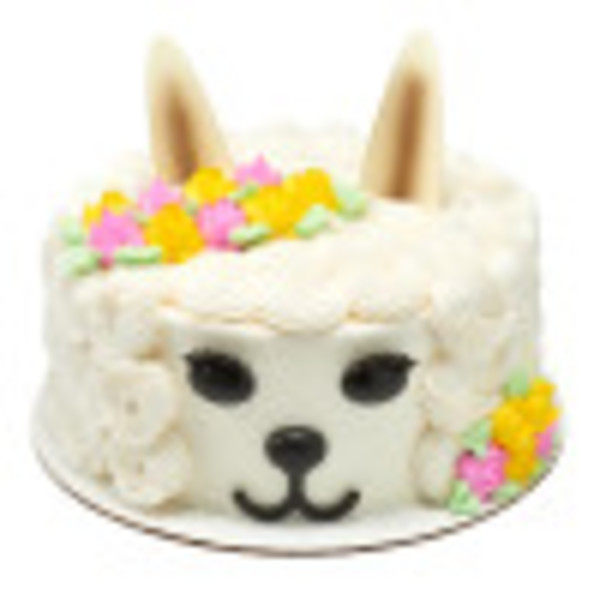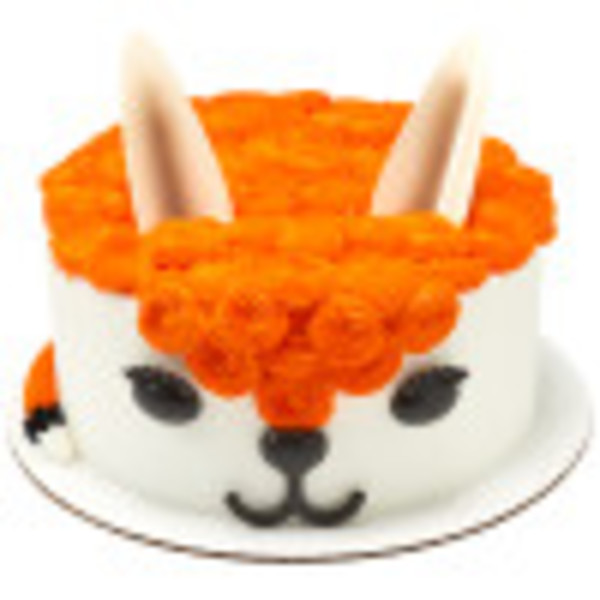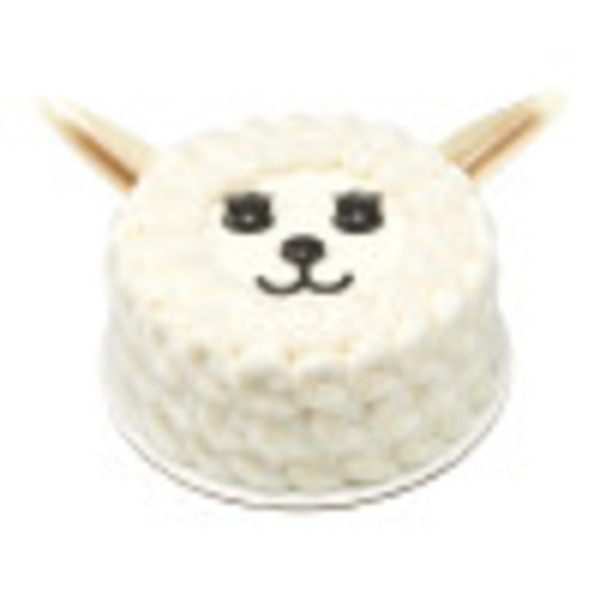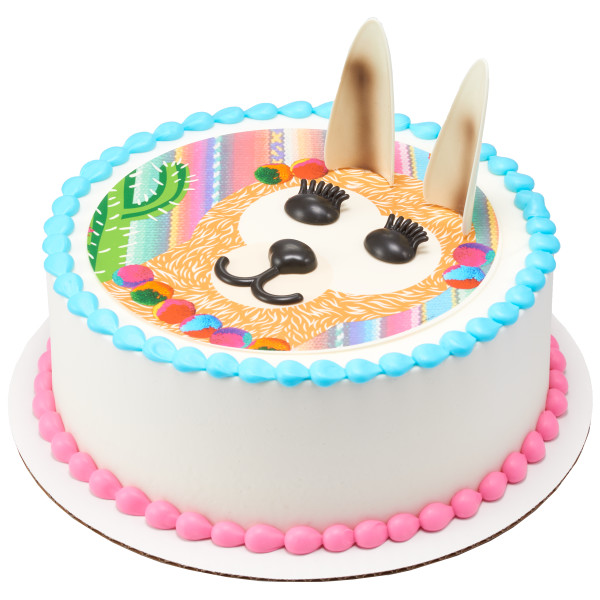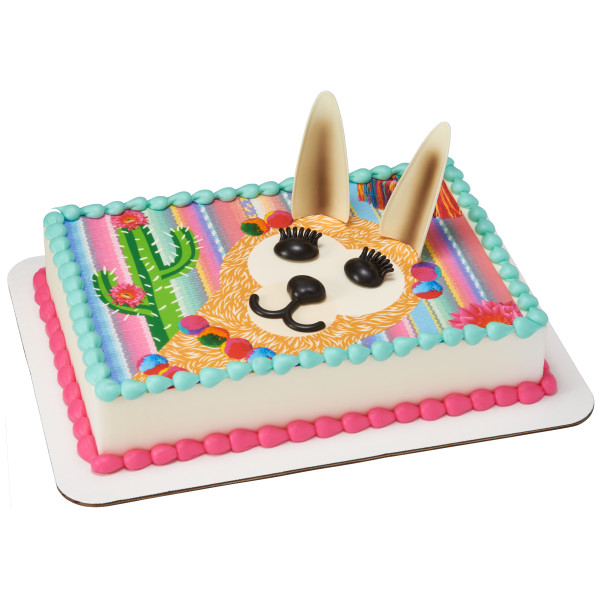 *Note: These support items are free of charge and ship automatically with your first order.
Product Details
Get creative with Pet Creation DecoSet. This 5-Piece set includes 2 ears, 2 eyes, and a mouth/nose that can be used to create a variety of animals on many different cake sizes! 5-Piece set.
Dimensions:
EAR(2): 4.85 x 1.5 x 0.7 inches
EYE(2): 1.45 x 1.05 x 1.2 inches
NOSE/MOUTH: 1.5 x 1.5 x 1.75 inches
WARNING: CHOKING HAZARD. Small parts. Not for children under 3 years.
Related Items
[#<Spree::Product id: 1256, name: "Small Dog Assortment", description: "Playful pups are primed for partying! These decora...", available_on: "2019-09-15 05:00:00", deleted_at: nil, slug: "small-dog-assortment-dec-ons-decorations", meta_description: nil, meta_keywords: "Dec-Ons® Decorations, Dogs, Puppy, Puppies, Birthd...", tax_category_id: nil, shipping_category_id: 1, created_at: "2017-09-08 06:31:43", updated_at: "2019-09-15 06:59:07", promotionable: true, meta_title: nil, discontinue_on: "2022-07-31 05:00:00", product_group_id: nil, photocake_frame_item: false, choking_hazard: false, trademark_short_description: "©2016 DecoPac, Inc.", name_2: "Dec-Ons® Decorations", new_prenew: nil, avail_to_purchase: true, coming_soon: false, search_sequence_number: 2869, coming_soon_date: nil, product_type: "item", display_dimensions: ["BEAGLE(14): 1.35 x 1.15 x 0.45 inches", "PUG(14): 1.35 x 1 x 0.45 inches", "BULLDOG(14): 1.4 x 1.05 x 0.45 inches", "CHIHUAHUA(14): 1.4 x 1.3 x 0.45 inches", "DASCHUND(14): 1.55 x 0.95 x 0.45 inches"], custom: false, generic: true, no_shipping: false, image_credit_item: false, limited_quantities: false, tax_cloud_tic: "40030">, #<Spree::Product id: 1293, name: "Paws & Kisses", description: "These adorable puppy and kitty rings are great for...", available_on: "2019-09-15 05:00:00", deleted_at: nil, slug: "paws-kisses-cupcake-rings", meta_description: nil, meta_keywords: "Valentine's Day; kitten; puppy; love;", tax_category_id: nil, shipping_category_id: 1, created_at: "2017-09-08 06:31:50", updated_at: "2019-09-15 06:49:51", promotionable: true, meta_title: nil, discontinue_on: "2029-02-28 06:00:00", product_group_id: nil, photocake_frame_item: false, choking_hazard: false, trademark_short_description: nil, name_2: "Cupcake Rings", new_prenew: nil, avail_to_purchase: true, coming_soon: false, search_sequence_number: 436, coming_soon_date: nil, product_type: "item", display_dimensions: ["CAT PAW RING (48): 1.35 x 1.3 x 0.75 inches", "XOXO RING (48): 1.35 x 1.3 x 0.75 inches", "DOG RING (48): 1.2 x 1.2 x 0.8 inches"], custom: false, generic: true, no_shipping: false, image_credit_item: false, limited_quantities: true, tax_cloud_tic: "00000">, #<Spree::Product id: 7587, name: "Kitty Assortment", description: "Playful kittens poke around your party platter wit...", available_on: "2019-09-15 05:00:00", deleted_at: nil, slug: "kitty-assortment-dec-ons-decorations", meta_description: nil, meta_keywords: "Dec-Ons® Decorations, Kitty, Kitten, Color, Birthd...", tax_category_id: nil, shipping_category_id: 1, created_at: "2017-09-08 06:51:58", updated_at: "2019-09-16 01:09:08", promotionable: true, meta_title: nil, discontinue_on: "2022-07-31 05:00:00", product_group_id: nil, photocake_frame_item: false, choking_hazard: false, trademark_short_description: "©2016 DecoPac, Inc.", name_2: "Dec-Ons® Decorations", new_prenew: nil, avail_to_purchase: true, coming_soon: false, search_sequence_number: 2787, coming_soon_date: nil, product_type: "item", display_dimensions: ["KITTY COLLECTION: 1.2 x 1 x 0.4 inches"], custom: false, generic: true, no_shipping: false, image_credit_item: false, limited_quantities: false, tax_cloud_tic: "40030">, #<Spree::Product id: 12054, name: "Pet Creations", description: "Background provides details not able to be duplica...", available_on: "2019-09-15 05:00:00", deleted_at: nil, slug: "pet-creations-ad7db357-9fba-40e0-bb36-b13d94e6c782", meta_description: nil, meta_keywords: "Pet; Animal;", tax_category_id: nil, shipping_category_id: 1, created_at: "2019-01-17 08:03:41", updated_at: "2019-09-15 07:03:17", promotionable: true, meta_title: nil, discontinue_on: "2022-07-31 05:00:00", product_group_id: nil, photocake_frame_item: true, choking_hazard: false, trademark_short_description: nil, name_2: "PhotoCake® Edible Image® DecoSet® Background", new_prenew: nil, avail_to_purchase: false, coming_soon: false, search_sequence_number: 1127, coming_soon_date: nil, product_type: "item", display_dimensions: [], custom: false, generic: true, no_shipping: true, image_credit_item: false, limited_quantities: false, tax_cloud_tic: "31000">]