Unicorn Creations
DecoSet®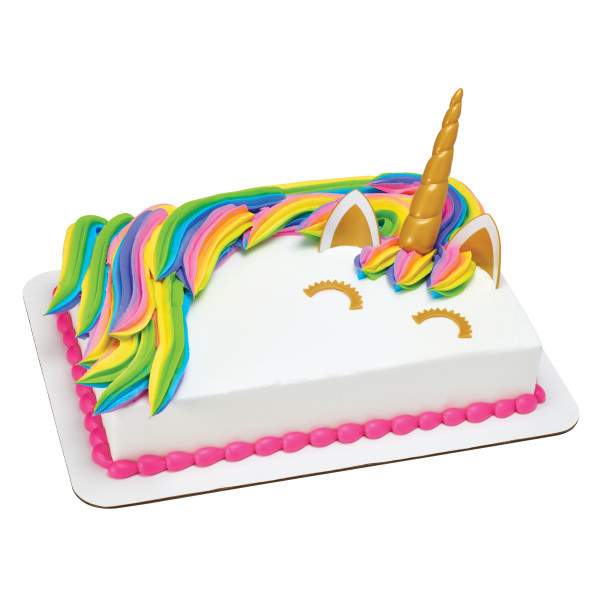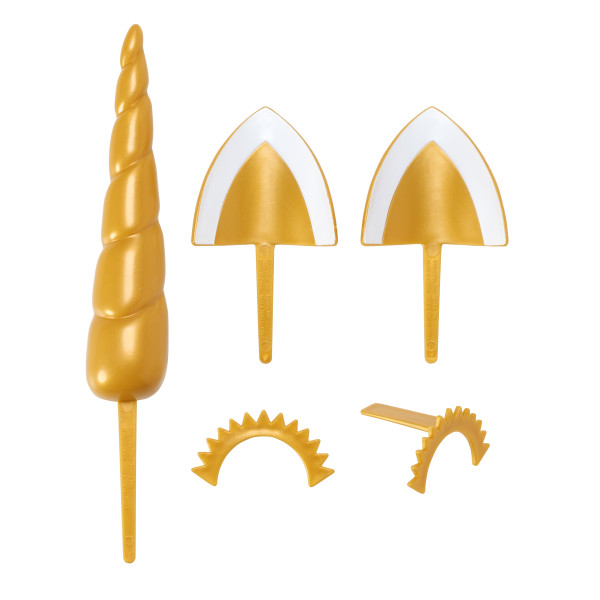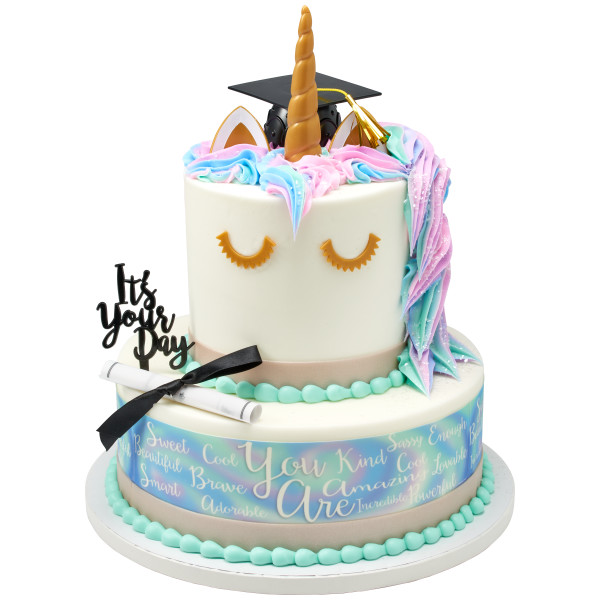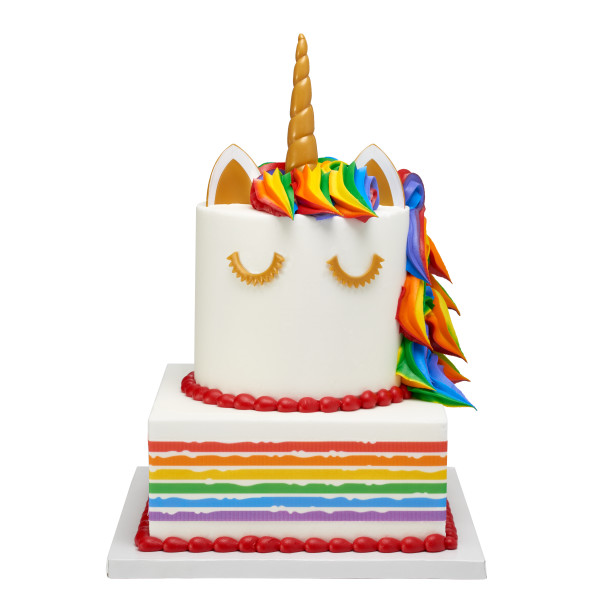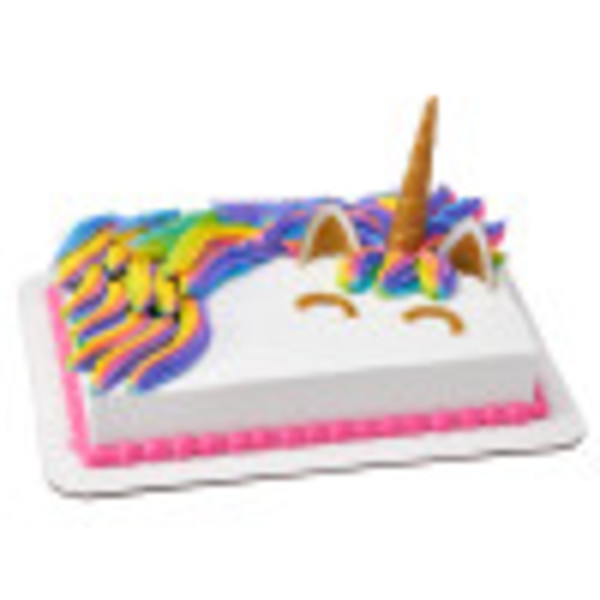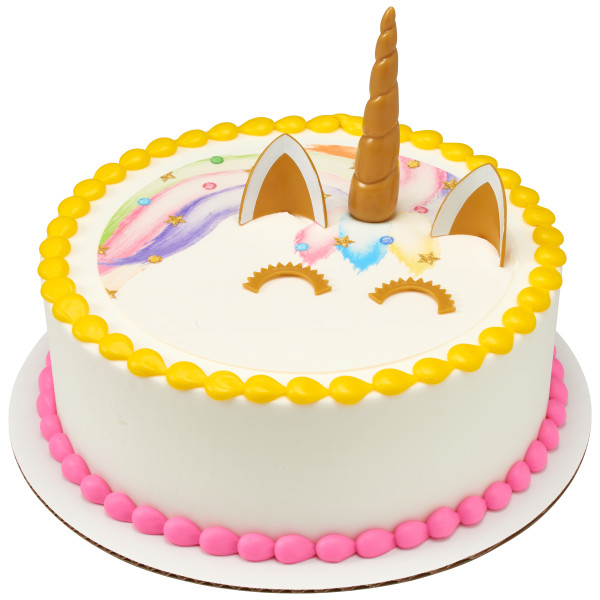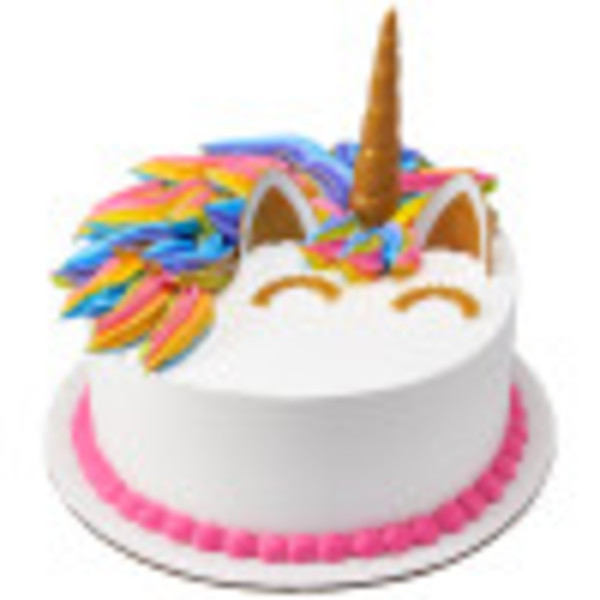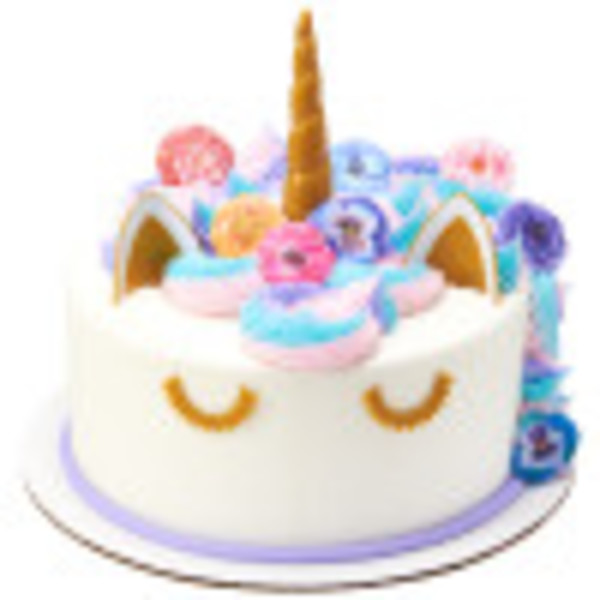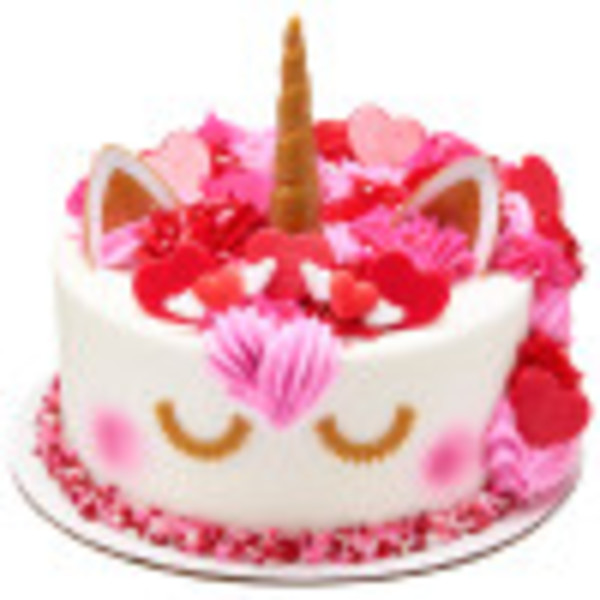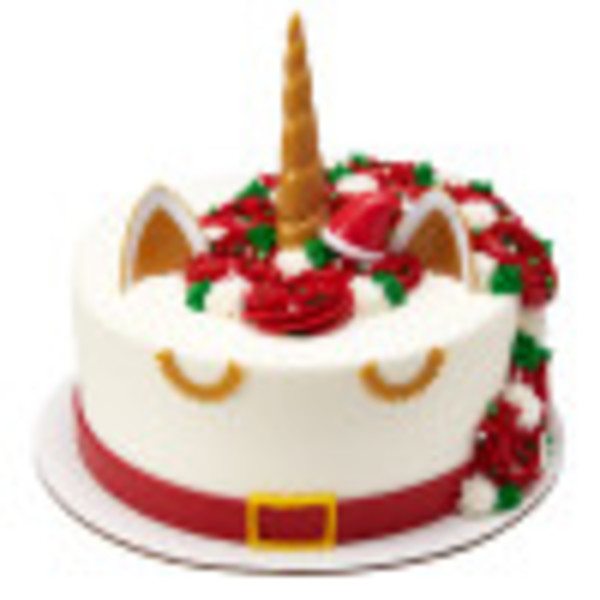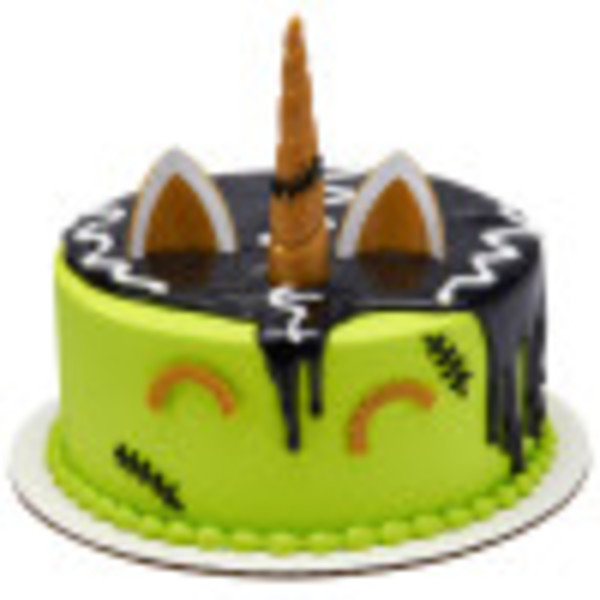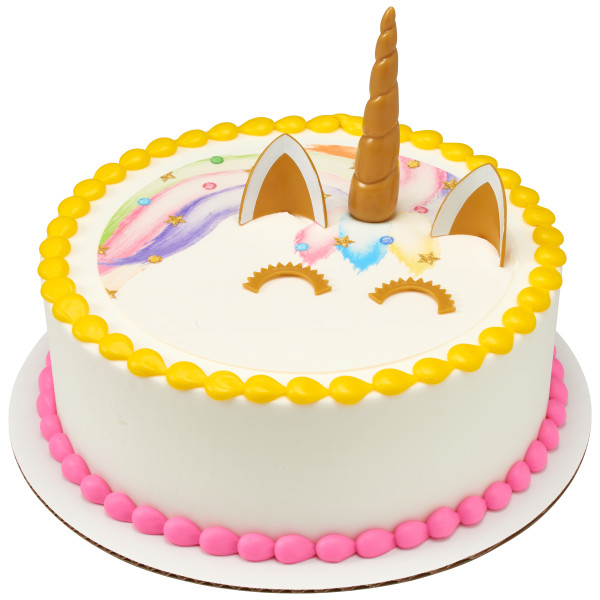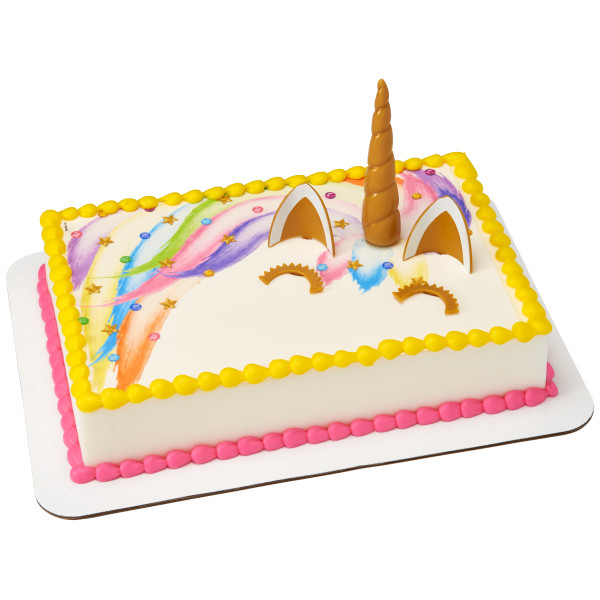 *Note: These support items are free of charge and ship automatically with your first order.
Product Details
Unleash your creativity with this Unicorn Creations DecoSet®! Make cakes of all shapes and sizes. Perfect for every celebration. Includes horn, eyelashes, and ears that make your Unicorn Creation all yours. Available as one DecoSet or a set of six.
Dimensions:
Horn: 6.5 x 0.95 x 0.95 inches
Eyelashes: 1.65 x 0.8 x 1.25 inches
Ears: 2.75 x 1.75 x 0.65 inches
WARNING: CHOKING HAZARD. Small parts. Not for children under 3 years.
Related Items
[#<Spree::Product id: 8178, name: "Crown and Scepter", description: "DecoSet includes jewel-look crown and scepter for ...", available_on: "2019-02-16 06:00:00", deleted_at: nil, slug: "crown-and-scepter-decoset-c3d0e54b-3b67-49e2-abc1-...", meta_description: nil, meta_keywords: "[\"cake kit\", \"princess\"]", tax_category_id: nil, shipping_category_id: 1, created_at: "2017-09-08 06:53:53", updated_at: "2019-02-17 01:26:14", promotionable: true, meta_title: nil, discontinue_on: "2021-07-31 05:00:00", product_group_id: 62, photocake_frame_item: false, choking_hazard: true, trademark_short_description: nil, name_2: "DecoSet®", new_prenew: nil, avail_to_purchase: true, coming_soon: false, search_sequence_number: 761, coming_soon_date: nil, product_type: "item", display_dimensions: ["Crown: 4.95 x 4.5 x 3.35 inches", "Scepter: 7.15 x 2.65 x 0.5 inches"], custom: false, generic: true, no_shipping: false, image_credit_item: false, limited_quantities: false, tax_cloud_tic: nil>, #<Spree::Product id: 10735, name: "Mystical Mermaid Creations", description: "This Mystical Mermaid DecoSet® will sure to be the...", available_on: "2019-02-16 06:00:00", deleted_at: nil, slug: "mystical-mermaid", meta_description: nil, meta_keywords: "[\"All Age Celebration\", \"cake kit\", \"mermaid\"]", tax_category_id: nil, shipping_category_id: 1, created_at: "2017-12-14 07:45:07", updated_at: "2019-02-17 04:08:33", promotionable: true, meta_title: nil, discontinue_on: "2021-07-31 05:00:00", product_group_id: nil, photocake_frame_item: false, choking_hazard: true, trademark_short_description: nil, name_2: "DecoSet®", new_prenew: nil, avail_to_purchase: true, coming_soon: false, search_sequence_number: 856, coming_soon_date: nil, product_type: "item", display_dimensions: ["Mystical Mermaid: 5.5 x 3.0 x 1.05 inches", "Purple Seaweed: 2.4 x 1.85 x 0.5 inches", "Pink Crown: 2.6 x 1.8 x 0.45 inches", ": 3.3 x 1.1 x 0.1 inches"], custom: false, generic: true, no_shipping: false, image_credit_item: false, limited_quantities: false, tax_cloud_tic: nil>, #<Spree::Product id: 11004, name: "Rainbow Unicorn", description: "Your customers will love these fun and trendy Rain...", available_on: "2019-02-16 06:00:00", deleted_at: nil, slug: "rainbow-unicorn", meta_description: nil, meta_keywords: "All Age Celebration", tax_category_id: nil, shipping_category_id: 1, created_at: "2018-02-13 07:50:02", updated_at: "2019-02-17 04:55:29", promotionable: true, meta_title: nil, discontinue_on: "2020-08-31 05:00:00", product_group_id: nil, photocake_frame_item: false, choking_hazard: false, trademark_short_description: nil, name_2: "Cupcake Rings", new_prenew: nil, avail_to_purchase: true, coming_soon: false, search_sequence_number: 415, coming_soon_date: nil, product_type: "item", display_dimensions: ["Ring-Rainbow: 1.25 x 1.55 x 1.05 inches", "Ring-Unicorn : 1.5 x 1.4 x 0.95 inches", "Ring-Star: 1.45 x 1.35 x 0.8 inches"], custom: false, generic: true, no_shipping: false, image_credit_item: false, limited_quantities: false, tax_cloud_tic: nil>, #<Spree::Product id: 6054, name: "Unicorn", description: "Pastel colored unicorns are featured on these fun ...", available_on: "2019-02-16 06:00:00", deleted_at: nil, slug: "unicorn-cupcake-rings", meta_description: nil, meta_keywords: "All Age Celebration", tax_category_id: nil, shipping_category_id: 1, created_at: "2017-09-08 06:47:07", updated_at: "2019-02-17 04:55:29", promotionable: true, meta_title: nil, discontinue_on: "2021-07-31 05:00:00", product_group_id: nil, photocake_frame_item: false, choking_hazard: false, trademark_short_description: nil, name_2: "Cupcake Rings", new_prenew: nil, avail_to_purchase: true, coming_soon: false, search_sequence_number: 3185, coming_soon_date: nil, product_type: "item", display_dimensions: ["Unicorn: 1.4 x 1.2 x 1.4 inches"], custom: false, generic: true, no_shipping: false, image_credit_item: false, limited_quantities: false, tax_cloud_tic: nil>]