Marvel's Spider-Man Ultimate Light Up Eyes
DecoSet®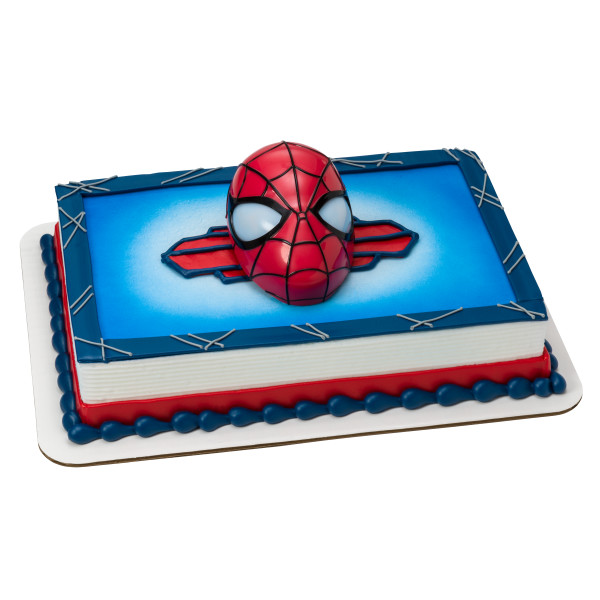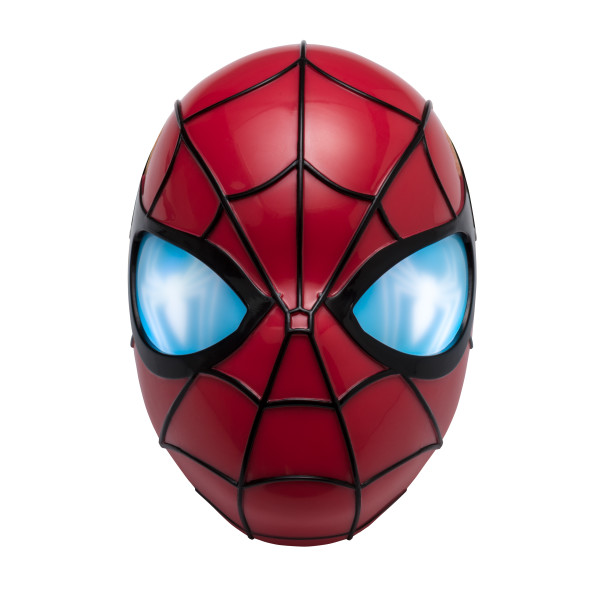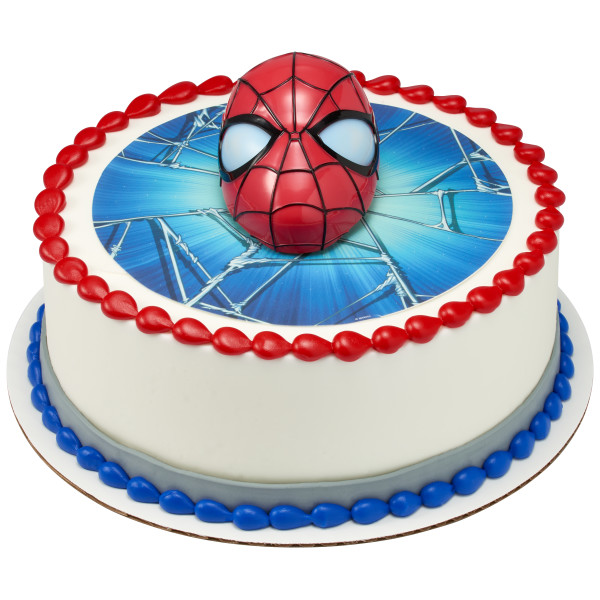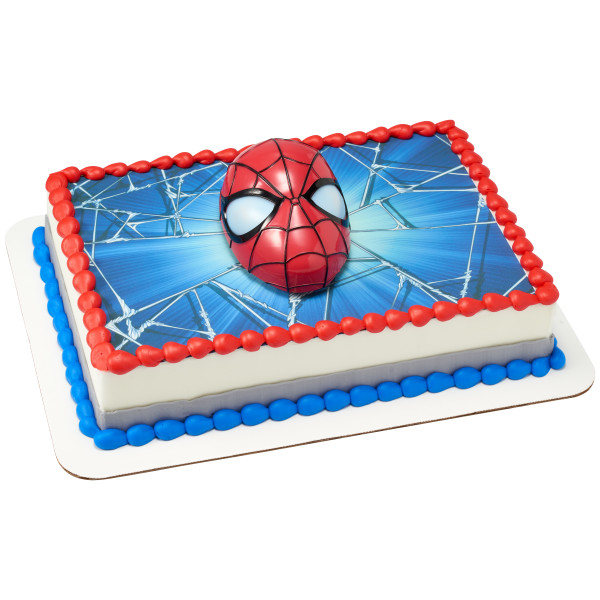 *Note: These support items are free of charge and ship automatically with your first order.
Product Details
This dynamic DecoSet® features a large Spider-Man molded plastic head with light-up eyes to reveal a spider silhouette. Sitch on back. Batteries included. 1-piece set.
WARNING: CHOKING HAZARD. Small parts. Not for children under 3 years.
© MARVEL
Related Items
[#<Spree::Product id: 11454, name: "Marvel's Spider-Man™ In Action", description: "Make a Marvel's Spider-Man™ In Action themed cake ...", available_on: "0001-01-01 05:50:36", deleted_at: nil, slug: "spider-man-in-action", meta_description: nil, meta_keywords: nil, tax_category_id: nil, shipping_category_id: 1, created_at: "2018-04-24 06:59:29", updated_at: "2019-01-19 08:08:31", promotionable: true, meta_title: nil, discontinue_on: "2021-03-22 05:00:00", product_group_id: nil, photocake_frame_item: true, choking_hazard: false, trademark_short_description: "© MARVEL", name_2: "PhotoCake® Image Strips", new_prenew: nil, avail_to_purchase: true, coming_soon: false, search_sequence_number: 6108, coming_soon_date: nil, product_type: "item", display_dimensions: [], custom: false, generic: false, no_shipping: true, image_credit_item: false, limited_quantities: false, tax_cloud_tic: nil>, #<Spree::Product id: 6315, name: "Marvel's Spider-Man™ Homecoming Welcome to Queens", description: "Spider-Man is ready for the celebration in this ca...", available_on: "2019-01-19 06:00:00", deleted_at: nil, slug: "spider-man-homecoming-welcome-to-queens-decoset-8c...", meta_description: nil, meta_keywords: "[\"cake kit\", \"spider-man\", \"spiderman\"]", tax_category_id: nil, shipping_category_id: 1, created_at: "2017-09-08 06:47:57", updated_at: "2019-01-19 08:02:32", promotionable: true, meta_title: nil, discontinue_on: "2029-07-31 05:00:00", product_group_id: 93, photocake_frame_item: false, choking_hazard: true, trademark_short_description: "© MARVEL, © CPII", name_2: "DecoSet®", new_prenew: nil, avail_to_purchase: true, coming_soon: false, search_sequence_number: 1000, coming_soon_date: nil, product_type: "item", display_dimensions: ["Spider-Man Figurine: 2.85 x 2.8 x 2.9 inches", "Welcome to Queens Background Sign: 4.2 x 3.6 x 0.65 inches"], custom: false, generic: false, no_shipping: false, image_credit_item: false, limited_quantities: true, tax_cloud_tic: nil>]