Star Wars™ Darth Vader
DecoSet®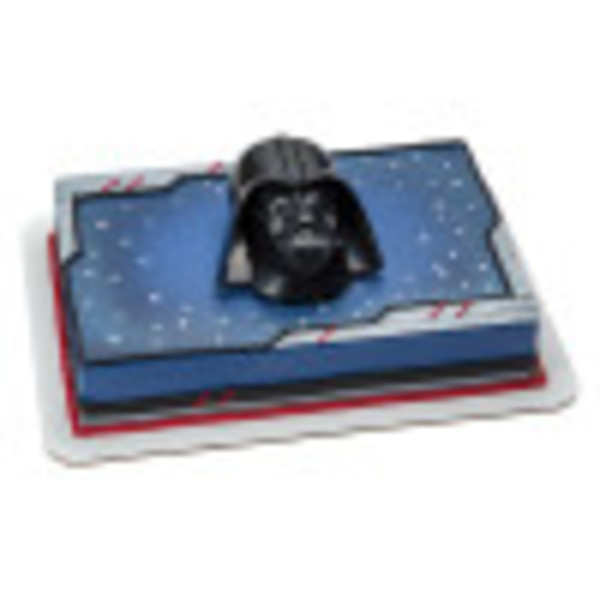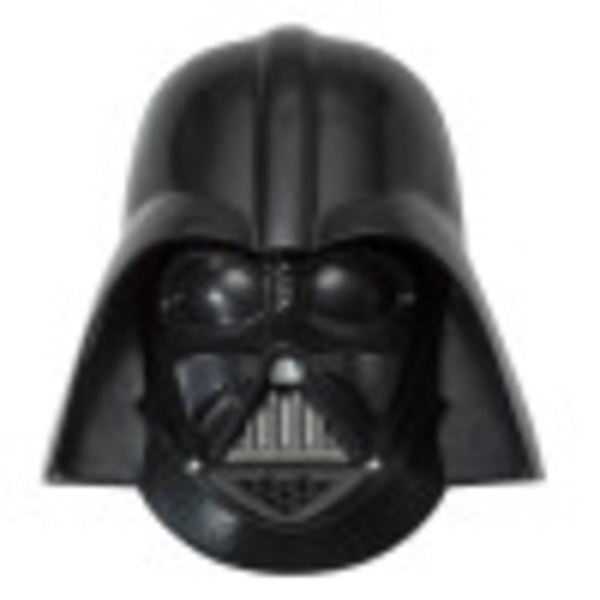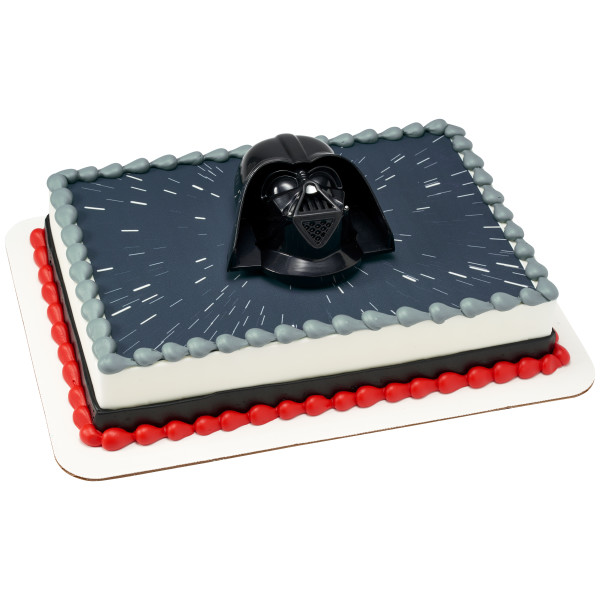 *Note: These support items are free of charge and ship automatically with your first order.
Product Details
The force is strong with this DecoSet. Bring part of the galaxy far, far away to a cake. 1-Piece set.
Dimensions:
Darth Vader Head: 4.6 x 4.0 x 2.2 inches
WARNING: CHOKING HAZARD. Small parts. Not for children under 3 years.
©2016 Lucasfilm Ltd. & TM. All Rights Reserved. Used Under Authorization. FOR SALE IN THE U.S./CANADA ONLY.
Related Items
[#<Spree::Product id: 7853, name: "Star Wars™ Darth Vader™, R2-D2™, C-3PO™", description: "The Force is strong with these rings. This Star Wa...", available_on: "2019-10-21 05:00:00", deleted_at: nil, slug: "star-wars-darth-vader-r2-d2-c-3po-cupcake-rings", meta_description: nil, meta_keywords: "star wars; darth Vader; c-3Po, R2-D2; rings;", tax_category_id: nil, shipping_category_id: 1, created_at: "2017-09-08 06:52:50", updated_at: "2019-10-21 21:36:38", promotionable: true, meta_title: nil, discontinue_on: "2020-12-31 06:00:00", product_group_id: nil, photocake_frame_item: false, choking_hazard: false, trademark_short_description: "©2016 Lucasfilm Ltd. & TM. All Rights Reserved. Us...", name_2: "Cupcake Rings", new_prenew: nil, avail_to_purchase: true, coming_soon: false, search_sequence_number: 571, coming_soon_date: nil, product_type: "item", display_dimensions: ["GOLD RING(C3PO): 1.2 x 1.2 x 1.4 inches", "SILVER RING(R2D2): 1.3 x 1.1 x 1.3 inches", "BLACK RING(DARTH VAIDER): 1.3 x 1.1 x 1.4 inches"], custom: false, generic: false, no_shipping: false, image_credit_item: false, limited_quantities: false, tax_cloud_tic: "00000">, #<Spree::Product id: 8052, name: "Star Wars™ Darth Vader™ & Stormtroopers™", description: "The dark side is strong with this PhotoCake featur...", available_on: "2019-10-21 05:00:00", deleted_at: nil, slug: "star-wars-tm-darth-vader-stormtroopers-photocake-i...", meta_description: nil, meta_keywords: "Star Wars; film reel; stormtroopers; darth Vader;", tax_category_id: nil, shipping_category_id: 1, created_at: "2017-09-08 06:53:29", updated_at: "2019-10-21 07:09:24", promotionable: true, meta_title: nil, discontinue_on: "2020-07-31 05:00:00", product_group_id: nil, photocake_frame_item: true, choking_hazard: false, trademark_short_description: "©2016 Lucasfilm Ltd. & TM. All Rights Reserved. Us...", name_2: "PhotoCake® Edible Image® Strips", new_prenew: nil, avail_to_purchase: true, coming_soon: false, search_sequence_number: 6584, coming_soon_date: nil, product_type: "item", display_dimensions: [], custom: false, generic: false, no_shipping: true, image_credit_item: false, limited_quantities: false, tax_cloud_tic: "40030">, #<Spree::Product id: 11185, name: "Star Wars™ Vader Galaxy", description: "Star Wars™ fans will know The Force is Strong with...", available_on: "2019-10-21 05:00:00", deleted_at: nil, slug: "star-wars-vader-galaxy", meta_description: nil, meta_keywords: "Star Wars; Disney; Jedi;", tax_category_id: nil, shipping_category_id: 1, created_at: "2018-03-24 06:51:08", updated_at: "2019-10-21 06:52:12", promotionable: true, meta_title: nil, discontinue_on: "2020-12-31 06:00:00", product_group_id: nil, photocake_frame_item: true, choking_hazard: false, trademark_short_description: "©2016 Lucasfilm Ltd. & TM. All Rights Reserved. Us...", name_2: "PhotoCake® Edible Image®", new_prenew: nil, avail_to_purchase: true, coming_soon: false, search_sequence_number: 2243, coming_soon_date: nil, product_type: "item", display_dimensions: [], custom: false, generic: false, no_shipping: true, image_credit_item: false, limited_quantities: false, tax_cloud_tic: "31000">]