Curious George® Train
DecoSet®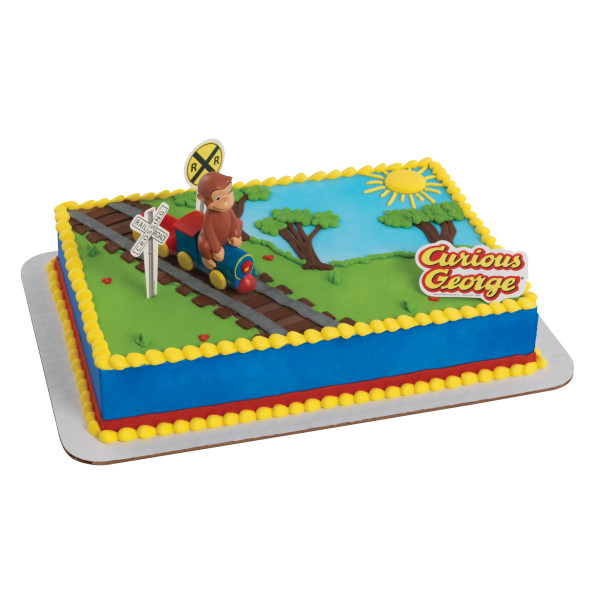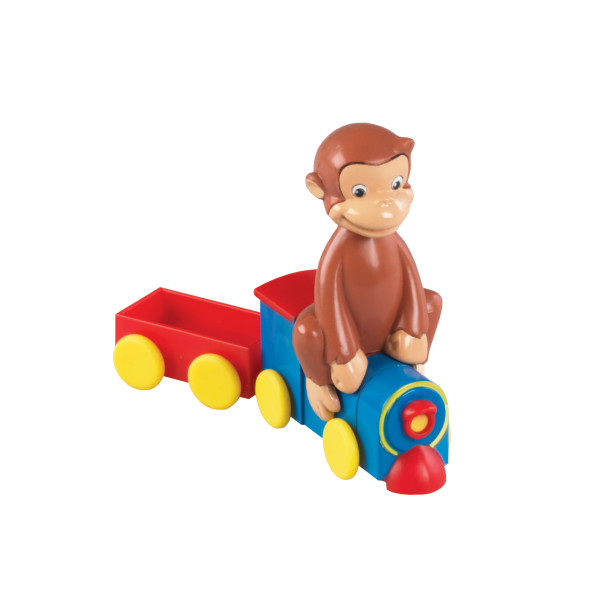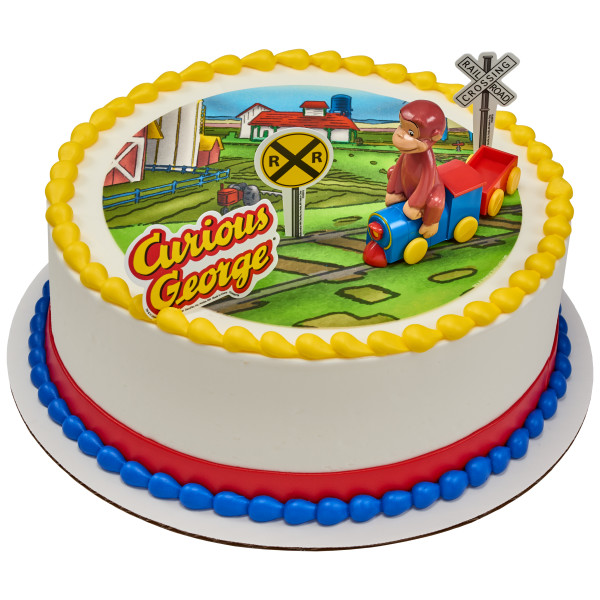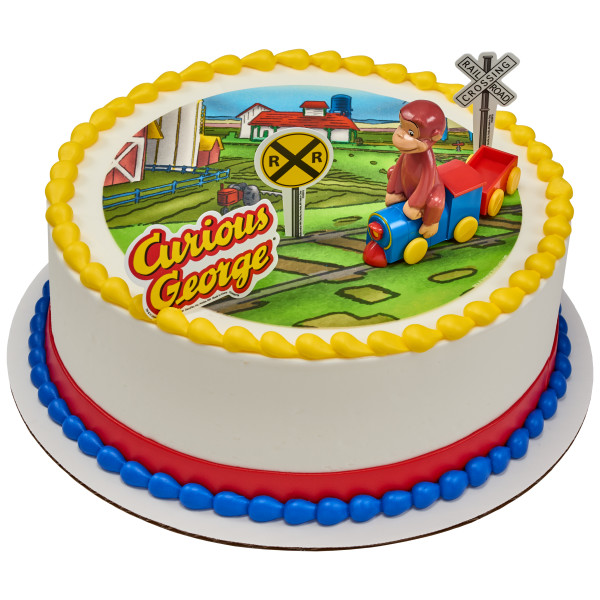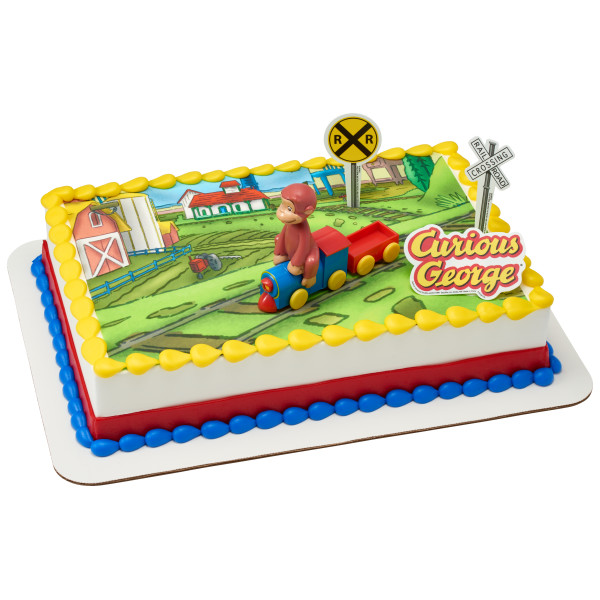 *Note: These support items are free of charge and ship automatically with your first order.
Product Details
What mischief is Curious George® up to today? This DecoSet features Curious George® on a keepsake train for after party fun. 4-Piece set.
Dimensions:
George with Train: 4.1 x 1.4 x 3.15 inches
Layon Train Sign: 3.15 x 1.8 x 0.1 inches
WARNING: CHOKING HAZARD. Small parts. Not for children under 3 years.
Curious George is Licensed by Universal. All Rights Reserved.
Related Items
[#<Spree::Product id: 716, name: "Sesame Street® Let's Play", description: "Join Cookie Monster as he pulls Elmo around in his...", available_on: "2019-08-22 05:00:00", deleted_at: nil, slug: "sesame-street-let-s-play-decoset", meta_description: nil, meta_keywords: "Sesame Street;", tax_category_id: nil, shipping_category_id: 1, created_at: "2017-09-08 06:30:03", updated_at: "2019-08-23 00:05:11", promotionable: true, meta_title: nil, discontinue_on: "2020-02-29 06:00:00", product_group_id: 31, photocake_frame_item: false, choking_hazard: true, trademark_short_description: "Sesame Street ® and associated characters, tradema...", name_2: "DecoSet®", new_prenew: nil, avail_to_purchase: true, coming_soon: false, search_sequence_number: 1012, coming_soon_date: nil, product_type: "item", display_dimensions: ["Cookie Monster Figurine: 2.85 x 1.4 x 2.9 inches", "elmo in wagon: 2.85 x 1.85 x 2.9 inches"], custom: false, generic: false, no_shipping: false, image_credit_item: false, limited_quantities: false, tax_cloud_tic: "00000">, #<Spree::Product id: 3901, name: "Curious George® Big Smiles", description: "This Curious George® PhotoCake Edible Image® is su...", available_on: "2019-08-22 05:00:00", deleted_at: nil, slug: "curious-george-big-smiles-photocake-images", meta_description: nil, meta_keywords: "Curious George; big smiles; faces;", tax_category_id: nil, shipping_category_id: 1, created_at: "2017-09-08 06:39:54", updated_at: "2019-08-22 07:08:36", promotionable: true, meta_title: nil, discontinue_on: "2019-08-31 05:00:00", product_group_id: nil, photocake_frame_item: true, choking_hazard: false, trademark_short_description: "Curious George is Licensed by Universal. All Right...", name_2: "PhotoCake® Edible Image®", new_prenew: nil, avail_to_purchase: true, coming_soon: false, search_sequence_number: 1362, coming_soon_date: nil, product_type: "item", display_dimensions: [], custom: false, generic: false, no_shipping: true, image_credit_item: false, limited_quantities: true, tax_cloud_tic: "31000">, #<Spree::Product id: 3902, name: "Curious George® Monkeying Around", description: "Bring the fun of Curious George® to their favorite...", available_on: "2019-08-22 05:00:00", deleted_at: nil, slug: "curious-george-monkeying-around-photocake-frame", meta_description: nil, meta_keywords: "Curious George; personalize; photo frame; birthday...", tax_category_id: nil, shipping_category_id: 1, created_at: "2017-09-08 06:39:54", updated_at: "2019-08-22 07:08:37", promotionable: true, meta_title: nil, discontinue_on: "2020-12-31 06:00:00", product_group_id: nil, photocake_frame_item: true, choking_hazard: false, trademark_short_description: "Curious George is Licensed by Universal. All Right...", name_2: "PhotoCake® Edible Image® Frame", new_prenew: nil, avail_to_purchase: true, coming_soon: false, search_sequence_number: 2403, coming_soon_date: nil, product_type: "item", display_dimensions: [], custom: false, generic: false, no_shipping: true, image_credit_item: false, limited_quantities: false, tax_cloud_tic: "31000">, #<Spree::Product id: 3904, name: "Curious George® Funny Faces", description: "This Curious George® PhotoCake is sure to bring a ...", available_on: "2019-08-22 05:00:00", deleted_at: nil, slug: "curious-george-funny-faces-photocake-image-strips", meta_description: nil, meta_keywords: "Curious George; film reel; funny faces;", tax_category_id: nil, shipping_category_id: 1, created_at: "2017-09-08 06:39:54", updated_at: "2019-08-22 07:08:36", promotionable: true, meta_title: nil, discontinue_on: "2020-12-31 06:00:00", product_group_id: nil, photocake_frame_item: true, choking_hazard: false, trademark_short_description: "Curious George is Licensed by Universal. All Right...", name_2: "PhotoCake® Edible Image® Strips", new_prenew: nil, avail_to_purchase: true, coming_soon: false, search_sequence_number: 6288, coming_soon_date: nil, product_type: "item", display_dimensions: [], custom: false, generic: false, no_shipping: true, image_credit_item: false, limited_quantities: false, tax_cloud_tic: "40030">]